Kodi has become the most popular way to stream video content to an android TV box.

Kodi when combined with a good add-on, can stream most any type of videos that can be thought of.

While Kodi can be played on many platforms from a old computer to a Raspberry Pi 3, but android TV boxes have become the go to hardware.

Android TV boxes combine fast hardware along with a nice box that fits in with a TV entertainment center.

Installing Kodi into an android box is simple as it is in the Play Store and can be installed like any other app. It also can be downloaded from the main Kodi site and installed.

While installing Kodi itself is easy, most get confused when it is time to install the add-ons which are what let Kodi stream content.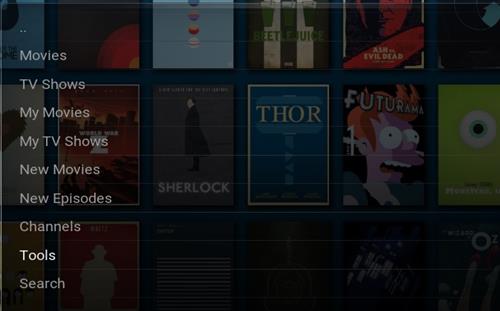 With that in mind below are the steps to installing Kodi 17 Krypton and the popular Exodus add-on on your android TV box, the same will go for any android device.

If you have a older version of Kodi such as Jarvis it can be updated to Kodi 17 Krypton and settings should keep.

Of course things can always go wrong with any upgrade so there is no guarantee. Also if you have a very old Kodi box it may be best to stick with Kodi 16.1 depending on the hardware the box has.

To install Exodus into Kodi Jarvis the old instructions are at the bottom of the page.

Kodi 17 Krypton needs Android 5.0 lollipop or higher to install.


To see which version you have go to Settings–>About page.






How to Install Kodi 17 Krypton and Exodus on an Android TV Box
Kodi can be installed from the Google Play Store or from the Kodi Site.


Installing from the Play Store is easiest for most but either method will work.

Kodi Play Store Link

Kodi Website Link

Installing Kodi itself is easy by downloading it and clicking Install.

Installing add-ons such as Exodus is what confuse most.

Below are the steps to install Exodus into Kodi 17 Krypton with pictures.

Steps to Setup Unknown Sources in Kodi 17 Krypton
Kodi 17 needs a box checked called Unknown Sources to install add-ons such as Exodus or Phoenix

Click the Settings Icon in the top left corner



System Settings



Be sure to be in Expert Mode



Add-ons



Turn ON Unknown Sources



A warning box will come up click Yes



After Unknown Sources have been set to ON, repositories and add-ons can be installed.

The steps are similar to older versions of Kodi with a repository URL needed to be setup and than the add-ons installed.

Below is a step-by-step of Exodus. The same steps can be used to install any add-on by changing the URL to the repository it is in.

Steps To Install Exodus Add-on into Kodi 17 Krypton

UPDATE: Exodus has been updated and renamed Covenant. Since the Exodus developer Lambda has stopped updating Exodus other developers have taken it over updated it and renamed it Covenant. Read Here For How to Install Covenant Using Ares Wizard.

1… Click the System Icon from the top left



2… Click File Manager



3… Click Add Source on the left



4… Click where it says None



5… Enter the URL: http://mediarepos.net/kodistuff/



6… In the next box down name it Smash Repo and click OK



7… Double Check everything is correct and click OK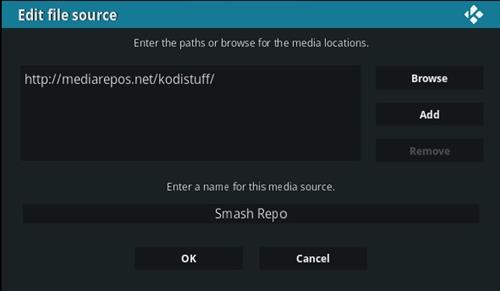 8… Go back to Main Menu and click add-ons



9… Click the Package Installer Icon from the top left



10… Install from zip file



11… A box will slide open find Smash Repo and click it



12… Click -SMASH Repo.zip



13… Wait for the top right to popup Smash Repository Installed



14… Click Install from repository



15… Click Smash repository



18… Video add-ons



19… Find and click Exodus



20… Install



21… After it installs it will be located from the main menu Video–>add-ons








/////////////////////////////////////////////////////////////////////////////////////////
How to install Kodi 16.1 Jarvis and Exodus on a Android TV Box

Here are the old instructions for anyone who has an older version of Kodi installed such as Jarvis.

1…
Download and install Kodi from the Play Store or the ARM file from the Kodi site.

The install will be automatic as any app would install.

2…
After Kodi is installed a add-on needs to be installed. Here is how to install the popular Exodus add-on.

From the main menu go to SYSTEM –> File Manager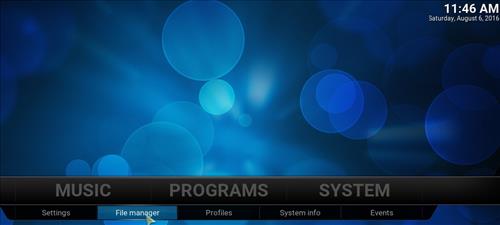 3…
Click Add Source



4…
Select None



5…
Type the following URL into the box. http://fusion.tvaddons.ag Be sure it is typed in correctly and click done.



6…
Click in the next box down titled "Enter a name for media source" and type in Fusion.

At his point double check everything has been typed in correctly and click the OK button.



7…
From the main menu click System–>Settings



8…
Add-ons



9…
Install from a zip file



10…
A box will slide open from the side. Click Fusion



11…
kodi-repos



12…
english



13…
Click repository.exodus.1.0.0.zip It may take a few seconds to install and update.



14…
Go back by using the back arrow and click Install from repository



15…
Exodus repository



16…
Video add-ons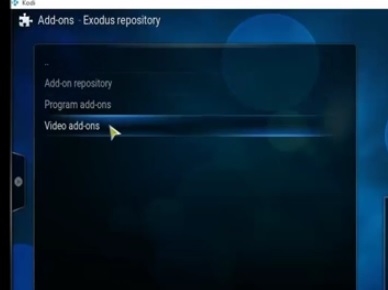 17…
Click Exodus and than install. It will take a few minutes to download and install.



After it is done installing it will be located in the Video–> addons from the main menu.



Summary
Installing Kodi to a android box is easy but many have problems understanding ho it works.

Kodi and its add-ons are all free so there is a degree of technicality to it.

Android TV boxes with Kodi already installed can be bought but with a few good youtube videos and tutorials you should be up and running in no time.