The Amazon Fire TV Stick is a nice for streaming content into your home, from videos to music.

A TVs built-in speakers play sound well enough depending on the brand with some better than others.

One way to improve the sound is to Pair a Bluetooth speaker to the Fire TV Stick which is a nice quick easy upgrade.

A nice feature of a Bluetooth speakers is they can be moved about and taken to the best spot for sound.

In full disclosure these units have been sent to us from companies to review which we have done with our own honest opinion and results.

*This post contains affiliate links which at no cost to you allows us earn a commission on product purchases.

As always be sure to read the reviews on Amazon, forums, here, or elsewhere to be sure a unit is a good fit for you.

Our picks for Best Amazon Fire TV Stick Bluetooth Speakers

Bluetooth Speakers BlitzWolf Max Bass 20W Premium Stereo Passive Subwoofers Portable Wireless Speaker with Microphone, AUX Input, Metal Made

BlitzWolf makes many good speakers including the BW-F4 which is a mid-sized unit.

It has 20W Strong Bass for a nice sound along with 10 hours of battery life.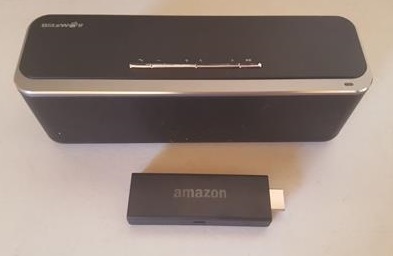 It is nice unit for home and Pairs easily with a Fire TV Stick.

Read Full Review Here

…….
iClever BoostSound BTS07 Bluetooth Speaker V4.0 Dual Driver 6W Portable Wireless Speaker with Microphone


iClever also makes many good Bluetooth speakers which sound good at a reasonable cost.

The BTS07 is one such unit that works great with the Fire TV Stick and has a good sound.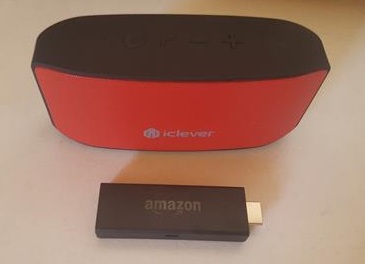 It has a 10 hour battery life and two 3W speaker drivers.

Read Full Review Here

…….
MARSEE ZeroX Bluetooth Speakers with 8 Watt Drivers,IPX6 Waterproof Shockproof,2000 Ah Rechargeable Battery & Built-in Mic, Dual-Driver Wireless Portable Waterproof Speakers


For those on a budget the MARSEE ZeroX Bluetooth speakers are worth a look.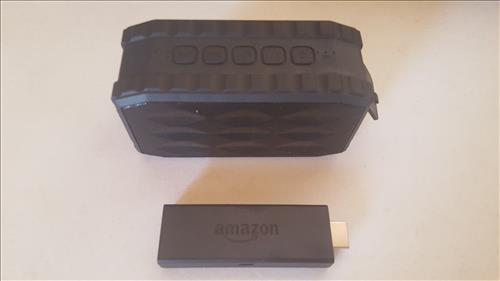 While low cost they still sound good with 8W drivers and and 8 hours battery life.

Read Full Review Here

…….
WAHEY Bluetooth Speaker, Portable Outdoor Speaker with 2×5W Bass Sound, 24-Hour Playtime for iPhone/iPod/iPad/Phones/Tablet/Echo dot (Silver)

The WAHEY C1 is a round Bluetooth speaker with a stand that can be used to hold it up or carry it about.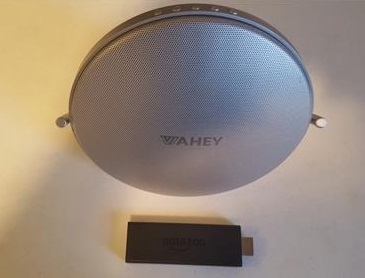 It Paired up with the Fire TV Stick and Echo DOT easily.

The WAHEY C1 is a good unit for home and very portable able to be taken out while on the go.

Read Full Review Here

…….
Omaker W4N Portable Bluetooth 4.0 Speaker with 12 Hour Playtime,W4 New Generation Mini Portable Wireless Bluetooth Speakers for Office, Home and Trips


Small and very low cost the Omaker W4N is made to be easily carried about.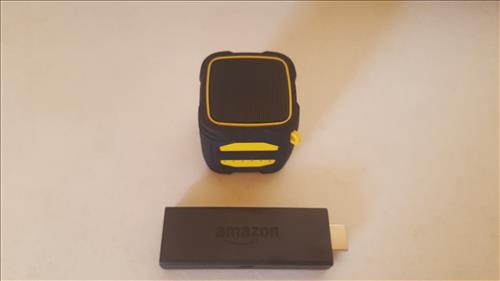 While very small the sound is great and it is very affordable at under $20 dollars.

Like the units above it Pairs easily with the Fire TV Stick.

Read Full Review Here


How To Setup a Bluetooth Speaker With the Amazon Fire TV Stick
Paring a Bluetooth speaker with the Amazon Stick is easy.

1… Go to Settings and than Controllers & Bluetooth Devices.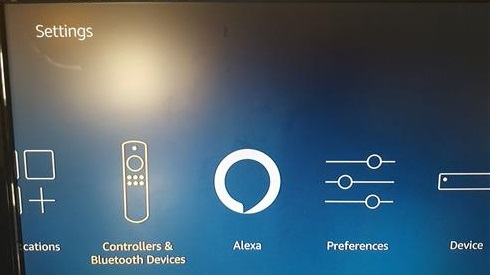 2… Select Other Bluetooth Devices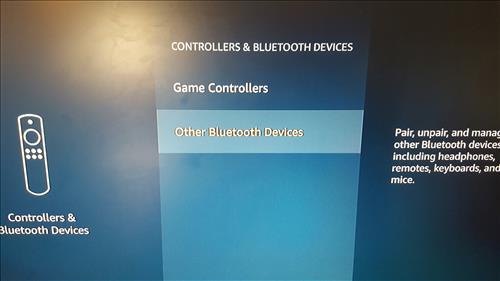 3… Select Add Bluetooth Devices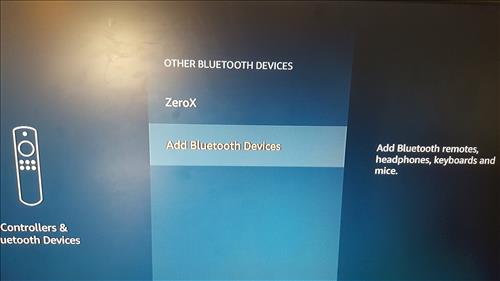 4… The Fire Stick will than go and search for any Bluetooth device with-in range. Simply select the unit to automatically Pair.


Most Bluetooth speakers will atomically be ready to be paired when powered on.

Summary
Having a external speaker with the Fire TV Stick is not necessary if you are happy with a TVs built in speakers.

If you are unhappy with your TVs internal speakers than small external Bluetooth units are a good low cost solution.

A nice thing bout Bluetooth speakers is they can easily be Paired with another device such as a smartphone, which makes them multi-use devices.

There are many good units available with those above simply ones we have found good. Units range from small to big and low cost to expensive.