Bluetooth speakers are very popular and great thing to have around and stream music from your devices.

They is a large variety of units available from small to large packages with big batteries.

While the expensive models are nice there are many low cost budget Bluetooth speakers that have good sound and dont break the bank.

Here is some of our favorites. There is no-doubt many more available so be sure to read the reviews on Amazon or elsewhere to be sure they are a good fit for you.

…….
iClever BoostSound Portable IP65 Waterproof Outdoor/Shower Bluetooth Speaker with 12hr Playtime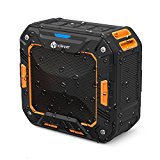 iClever makes this small low cost speaker that pairs via Bluetooth to a smartphone or Bluetooth device.

It is a nice small unit that gives out some quality sound given its low cost.

The battery can last for up-to 10 hours and it is also water resistant. If you on a budget it is worth a look.

Read Full iClever BoostSound Review Here


…….
AUKEY Bluetooth Speaker, Portable Wireless Speaker with Stereo Dual-Driver and 12 Hours Playtime for iPhone, iPad, Samsung, Nexus, HTC & More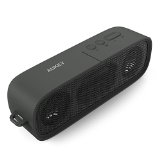 Aukey makes this set with a 3W speaker and 12 hour play time .

It has Bluetooth 4.1 with up-to a 33 foot range. This small set gives a nice sound for such a low cost unit.

Quick Overview and Sound Sample.


Its not water proof but does have a rubber like coating for shock resistance.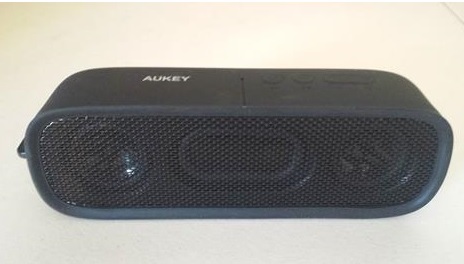 Read Full AUKEY Review Here

…….
Cambridge SoundWorks OontZ Angle 3 Next Generation Ultra Portable Wireless Bluetooth Speaker : Louder Volume 10W+, More Bass, Water Resistant, Perfect Speaker for Golf, Beach, Shower & Home (Black)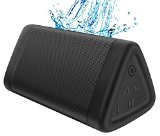 This unit from Cambridge SoundWorks has been a very popular low cost unit.

At 5 inches long and 2.8 inches wide it is easily portable and carried around.

It has a nice sound with good Bass. The battery last for up-to 7 hours and it is also IPX5 waterproof.

This is nice very portable unit to take with you almost anywhere.





Summary
If you on a budget than there are many low cost Bluetooth speakers that have a nice sound.

Most will have other features such as hands-free calling to answer calls or waterproof rating giving by a IPX number.

The higher end units are no-doubt nice, but technology has moved fast in the last few years with small speakers able to give out quality sound at a price that would not of been possible in the past.

The above units are simply some of our picks with many other good ones available. Many also will have different requirements that one unit can give that another can not.

For example one person may need a highly waterproof edition while another a longer battery life.

Each one will be better in one area than another. The features are a bit of a trade off to fit the persons life style being better in one feature while another better at something else.

Be sure to read reviews on them to see which one is a good pick for you.