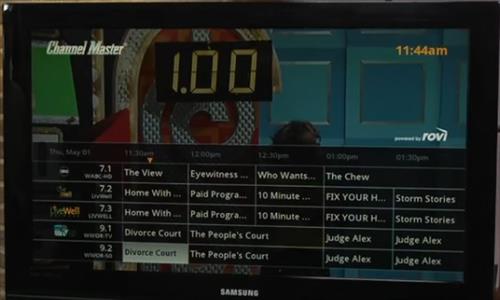 Using an over-the-air TV antenna to watch free TV shows and movies is great option for cord cutters.

The only real downside is not having a DVR (digital video recorder) that can record, pause, and play live TV from a OTA signal.

There are some good options available that can DVR shows from an antenna signal with no subscription fee.

In full disclosure these units have been sent to us from companies to review which we have done with our own honest opinion and results.

*This post contains affiliate links which at no cost to you allows us earn a commission on product purchases.

Our Picks for Best DVR for OTA Antenna TV No Subscription

Mediasonic Homeworx HW180STB 3 / 4 Channel HDTV Digital Converter Box with Recording and Media Player (New Version)

The Homeworx HW180STB is one of the more popular DVR options for over-the-air TV channels.

It does not come with any built-in storage and will need a Flash Drive or External Hard Drive to record.

Adding a storage device is quick and easy to do with it able to use up to 2TB.



Using a low cost 16GB-32GB flash drive is the easiest option with a standard TV show using roughly 300-500MB and a movie roughly 1GB of storage.

Adding a external USB hard drive is also a option and good for those who want to record a lot of video.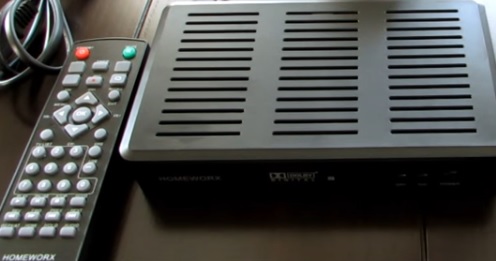 The Homeworx HW180STB is a low cost DVR that when connected to a TV antenna and storage device makes for a very good budget OTA DVR solution.

Read Full Review Here

…….
WeTek Play 2 Hybrid Media Center 4K Ultra HD Android Tv IPTV/OTT Box 2 GB DDR3 (ATSC)

The WeTek Play 2 is an Android TV box with a Built in TV tuner.

This means it can stream from online sources or decode a signal from an antenna and record, pause, and play live TV.



The ability to stream form online sources using Kodi, Netflix, YouTube or other sources along with an antenna make it an all round nice box to have.

The internal storage is limited at 8GB but it can be extended with a SD-Card, USB flash drive, or external Hard drive.

Read Full Review Here


…….
Channel Master DVR + Bundle
The Channel Master DVR is a subscription free antenna TV DVR.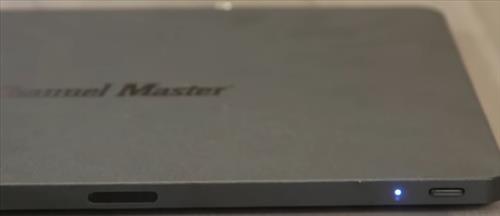 It is more expensive unit but is built and sold by Channel Master which has good products and support.

The unit comes with 16GB of internal Flash memory which can record roughly 2-3 hours of video depending on the quality.



Like other units a USB Flash Drive or External USB Hard Drive can be added for more storage.

Summary
Being able to record TV shows from an OTA antenna is a very nice option to have for cord cutters.

There is no need for a subscription service whith many alternative units available that once purchased do not require any more fees.

The Homeworx HW180STB is a good option for those on a budget and can be expanded with more storage options.

The WeTek Play 2 is also a great option for those who like online streaming with apps such as Kodi as well as OTA TV.

The Channel Master while more expensive does come from a well known company and great support.

As always be sure to read the reviews on Amazon or elsewhere to be sure a unit is a good fit for you.