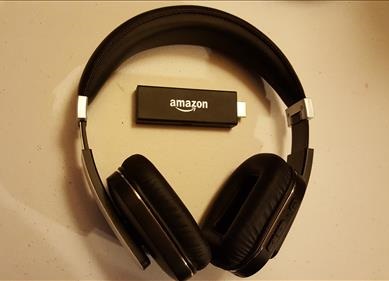 The Amazon Fire TV Stick is a good option to watch TV shows and movies but also has other features built-in.

Once such feature is Bluetooth which the Fire TV Stick has built-in and can Pair with other devices such as keyboards, wireless speakers, and headphones.

Using headphones can be an advantage in many situations from not bothering a partner or just able to hear better.

With that in mind here is our picks of the best headsets to use with a Fire TV Stick. As always be sure to read the reviews on Amazon or elsewhere to be sure a set is the right unit for you.

Our Picks for Best Fire TV Stick Bluetooth Headphones

ARCHEER AH07 Bluetooth Wireless Headphones Stereo Over Ear Headphones with Built-in Mic, Hands-free Voice Calling AptX Headset for iPhone, Samsung, iPad, Tablets and More

The Archeer AH07 is a Headset with mic built-in that works great with the Fire TV Stick.

They are a mid-range unit so while not top of the line they wont break the bank, and are much better than the many low cost units available.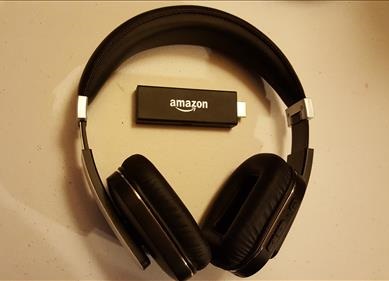 Pairing them is easy with the Fire Stick by going to Settings–>Controller & Bluetooth Devices–>Other Bluetooth devices. The Fire Stick will start scanning for Bluetooth devices. The Archeer settings button is held for 5 seconds with puts it into Bluetooth mode.

They are a nice unit with good sound and a over-ear design that block out unwanted noise.

Read Full Review Here

…….
Sony SBH60 Stereo Bluetooth Headset with Built-In Mic for Smartphones

Sony makes the SBH60 Stereo Headset that also works great with the Fire TV Stick.

They are a over-ear set so they keep noise in and help block outside noise. The batter life is around 7-8 hours and the sound quality is very nice.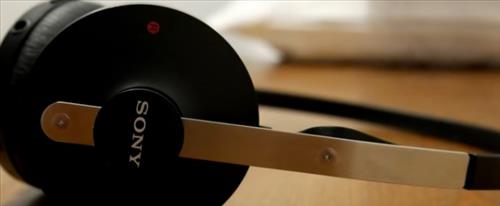 Small sleek and stylish they are a mid-range unit that has a good price for the value.

…….
Kinivo BTH240 Bluetooth Stereo Headphone – Supports Wireless Music Streaming and Hands-Free calling (Black)

For those on a budget and looking for a good set the Kinivo BTH240 work very well with the Fire Stick at a low cost.

They have a 10 hour battery life and can be used up to 33 feet away like most Bluetooth devices.

If your on a budget than they are worth a look and a good buy for the money.

Summary
Using wireless headphones with a Fire TV Stick is a good option in many scenarios. Most often they are used to not bother a partner but can also be used in many other situations.

Paring a unit is very easy and quick task that most anyone can do with limited skill.

If you have a old set around than they likely will work since the New Fire Stick uses Bluetooth 4.1 which is backward compatible with most older versions.

Some wireless headsets can have a small sound delay which often isn't noticeable until watching a TV show or movie.

Beside the units above there is no doubt many other good sets available, let us know in the comments below if you have found a good set that works good for you.