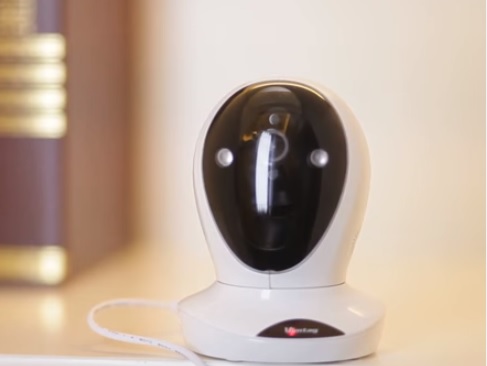 For anyone who has setup a home IP internet camera before, will be in for a shock how easy new units have become with the ease of installation.

New Cloud based IP cameras are basically a three step installation process, install a App, log into your WiFi, and scan a QR code, it really is that simple.

The old days of logging into a router to port forward IP addressees from internal to external are no longer necessary.

They also have many added features such as Pan and Tilt options to move a camera about, along with two way communication, alerts, and night vision.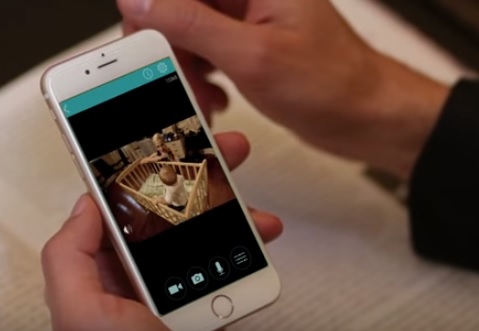 Here is our Picks for the Easiest and Best Home IP Cameras to Setup.
As always be sure to read the reviews on Amazon or elsewhere to be sure a unit is a good fit for you.

…….
Wireless Camera, Archeer 720P WIFI Wireless IP Cloud Security Camera Network Surveillance System Pan & Tilt with Two-Way Audio and Night Vision Plug & Play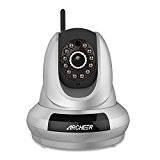 The Archeer 720P is very easy to setup and full of built-in features.

It has a large antenna to pick up wireless signals from a distance to a router, or can use a Ethernet cable.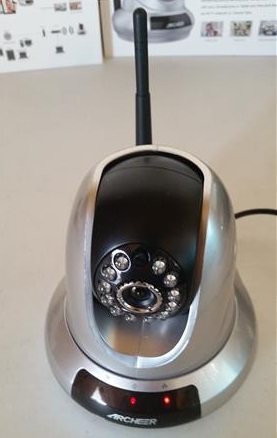 Using the App it can move the camera around 350 degrees and up/down 100 degree tilt.

Two way communication is also built-in to communicate with whoever or whatever you see on the your screen.

The Archeer 720P is a nice unit many more added features.

Read Full Review Here

…….
Smart Cloud Wifi IP Camera – Night Vision Wireless Security Camera System – 960P HD Video Surveillance Recording Streamed On Smart Devices – 2 Way Audio Surveillance Nanny Cam, Pet Cam, White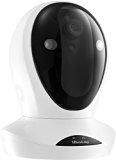 The Vimtag P1 is a popular Cloud IP camera that is also easy to install.

It has Pan and Tilt, SD-card slot for local recording, voice communication and more.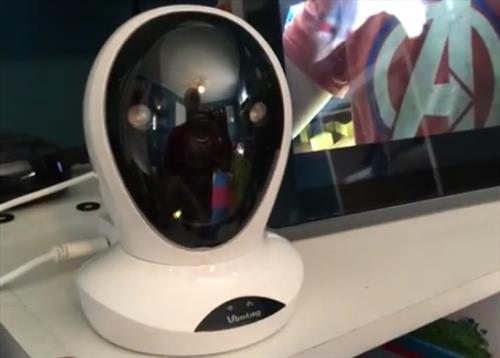 Mounting the unit can be done on a ceiling or any flat area such as a table.

More than one unit can be setup to have full security camera footage of a home.

…….
YI Dome Camera Pan/Tilt/Zoom Wireless IP Security Surveillance System 720p HD Night Vision (US Edition)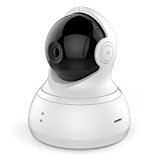 YI Dome Camera is a low cost solution to a easy to setup unit.

It still comes with many of the nice features other units have such as Pan and Tilt, and audio for two way communication.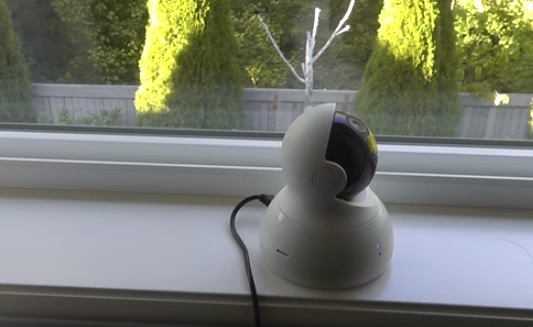 The movement is 360 degree so it can fully survey a room and zoom in on a location.


Summary
Technology has improved greatly when it comes to home security cameras making them very simple to setup.

Storage can be done locally, in the Cloud, or even from most Apps which record straight to your phone.

The Pan and Tilt options along with voice communication is a big improvement over stationary cameras.

This makes them great for checking in a on a pet when away from home and even talking to them. Using them as nanny cameras is also popular, of course basic security is always thier basic function.

However they are used they can benefit a home and give ease of mind when away with a quick check in or even from another room.

If you do use one while on the go be sure to have a good cell plan as they do use a lot of data to transmit information, having WiFi available is the best option.

As always be sure to read the reviews on a unit to know its a good fit for you.