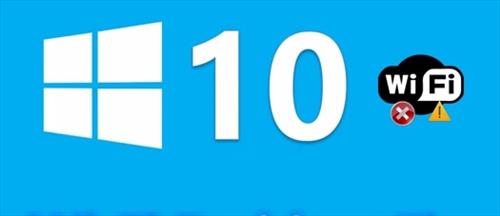 Since its release and constant updates, some Windows 10 setups have been having problems with WiFi.

There are many fixes and solutions floating around depending on your WiFi card.

Most problems seem to be the lack of updated drivers for existing cards installed in laptops or USB dongles/adapters.

If Windows 10 has the drivers to install for the card it will work, if it doesn't one will have to be found.

Generally speaking Windows 7 and Windows 8 drivers should work with Windows 10 but there is no guarantee.

If you have run into this problem one sure work around is to use a Windows 10 compatible USB adapter, they are cheap and a easy fix.

Below is out picks for good Windows 10 USB adapters along with reviews.

We have reviewed the units for speed and compatibility to see how well they work.

As always be sure to read the reviews on Amazon or elsewhere to be sure a unit is a good fit for you.

*This post contains affiliate links which at no cost to you allows us earn a commission on product purchases.

Our Picks for Windows 10 Compatible USB Adapters / Dongles

BrosTrend 1200Mbps USB WiFi Network Adapter; Dual Band AC 5GHz WIFI Speed 867Mbps, 2.4GHz 300Mbps; For Desktop, Laptop, PC of Windows 10, Windows 8, Windows 7 /Vista/XP; USB 3.0; AC 1200 (AC1 Model)

The BrosTrend AC1 is a Windows 10 USB WiFi adapter along with good speed results.

It is dual band and uses the new 802.11ac protocol. This makes it able to fit into most any WiFi network new or old.

During testing Windows 10 automatically found the drivers by simply plugging it in, making it basically Plug and Play.

Its low cost and good Windows 10 compatibility make it worth a look.

Read Full Review Here


…….
Alfa Long-Range Dual-Band AC1200 Wireless USB 3.0 Wi-Fi Adapter w/2x 5dBi External Antennas – 2.4GHz 300Mbps/5GHz 867Mbps – 802.11ac & A, B, G, N

The Alfa AC1200 is a Dual-Band 802.11ac compatible adapter that works well with Windows 10.

It also has two 5dBi antennas for good range. It also has the latest technology and is a dual band 803.11ac adapter.

If you are looking for good wireless speed and distance that works with Windows 10 this is a good option.

Read Full Review Here


…….
USB WiFi Adapter 600Mbps USBNOVEL Dual Band 2.4G / 5G Wireless WiFi Dongle Network Card for for Laptop Destop Win XP/7/8/10, Mac OS X 10.6-10.14

Dodocool makes this small entry level 802.11ac model.

It has the latest technology being a dual band 802.11ac adapter.

The speed is not the best and rated at 433Mbps in the 5GHz range and 150Mbps in the old 2.4Ghz band. The range also isn't the best since it is small and doesn't have a large antenna.

While not the best with speed or distance since it can work in any network and is small, this makes it ideal to replace or upgrade a laptops broken internal WiFi card or similar.

Read Full Review Here

…….
Panda Ultra 150Mbps Wireless N USB Adapter – Windows XP/Vista/7/8/8.1/10, Mac OS X 10.4-10.10, Mint, Ubuntu, Fedora, openSUSE, BackTrack5 R3, Kali Linux and Raspberry Pi 1/Pi 2

The Panda PAU03 is a small cheap USB WiFi dongle that works with most any hardware.

The creators have good support and are always updating the drivers to work with all types of hardware from a Raspberry Pi to Windows 10.

Small WiFi dongles don't have the best range but for a quick solution the Panda PAU03 is a good option.

It does only run in the 2.4 GHz band and uses 802.11n or Wireless-N.

While it is not the fastest WiFi dongle or have the best range it will work with Windows 10 and have you up and running.

…….
TP-Link Archer T1U AC450 Nano USB Wireless WiFi Network Adapter, Works with Windows and Mac OS, 5GHz Only.

The TP-LINK Archer T1U is another small Windows 10 compatible WiFi dongle.

It supports the new 802.11ac 5 GHz band for high speed data transfers (433Mbps).

There is no support for the older 2.4 GHz band it is only a 5 GHz 802.11n/ac dongle.

802.11ac is a new protocol that works in the 5 GHz range and has a faster download speed with 802.11ac than Wireless-N.

Update: Some reviews on the T1U have it connecting and disconnecting randomly, and working only in Wireless-N mode with Windows 10. Read here for a full review.

…….
ASUS USB-AC68 Dual-Band AC1900 USB 3.0 Wi-Fi Adapter with Included Cradle

If you want one of the fastest wireless dongle available the ASUS USB-AC68 is worth a look

The previous version Asus USB-AC56 is also a nice unt and fast but the new USB-AC68 has gone farther.

The downside is that it cost much more than the average low=cost wireless adapter. Most will not need the speed the USB-AC68 can run at and simply need to get a good low cost unit.

It is a nice one to have though and works great with Windows 10.


Summary
New versions of Windows has always caused problems with device compatibility and Windows 10 is no exception.

A USB adapter is a quick fix for a Windows 10 wireless problem.

As with any device be sure to read the reviews on Amazon or elsewhere to be sure it fits your setup.