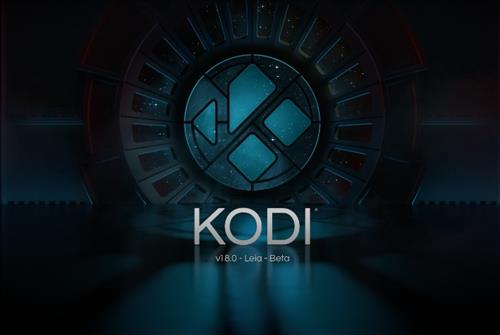 The new Kodi 18 Leia Beta 1 has been released which is a very stable and soon to be replacing Kodi 17.6.

If you have Kodi 17.6 installed there is no need to upgrade yet with Krypton still the main version.

For those who would like to give it a try below are the steps to set it up along with how to use it.

Kodi 18 Leia has many new improvements including better Android support and better decoding of 4K Ultra HD video resolution.

It uses the same Skin as 17 called Estuary so most of the steps are the same with a few minor changes.

Download and Install Kodi 18 Leia
The first step it to download Kodi 18 Leia and install it to your device.

If you have a previous version of Kodi on your device 18 Leia will update it.

It can be downloaded from the main Kodi site Here.

Windows Nightly builds can be Downloaded Here

Android Nightly builds can be Downloaded Here

Choose the right Operating System such as Windows or Android.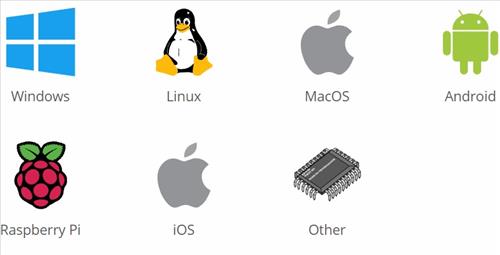 After choosing the Operating System click the Pre-release tab and download the right version for your hardware.

Once downloaded simply install the file and Kodi 18 will be ready to be set up.

Setup Unknown Sources in Kodi 18 Leia
Kodi 18 like 17 needs Unknown Sources turned On for third part Add-ons to be installed.

Click the Settings Icon in the top left corner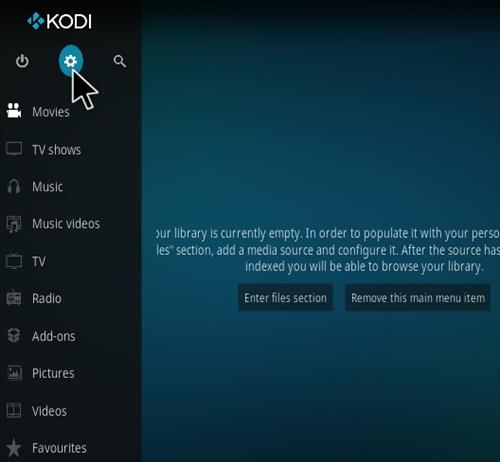 Click System



Be sure to be in Expert Mode at the bottom left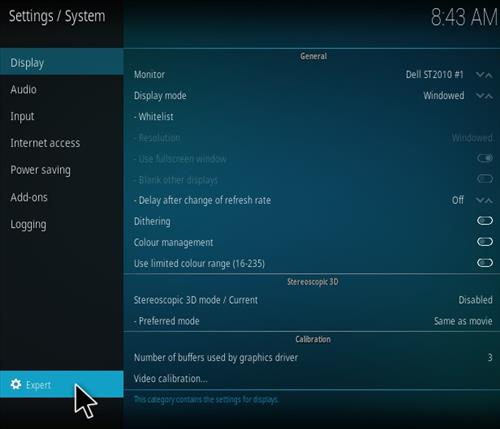 Select Add-ons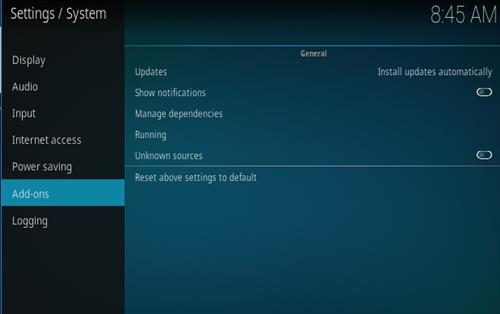 Turn ON Unknown Sources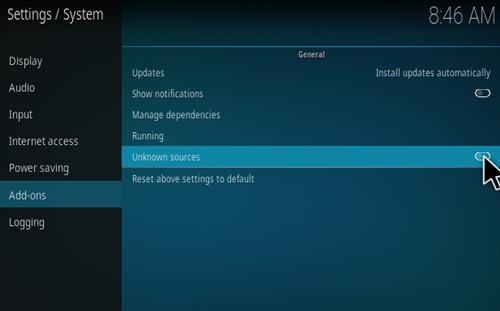 A warning box will come up click Yes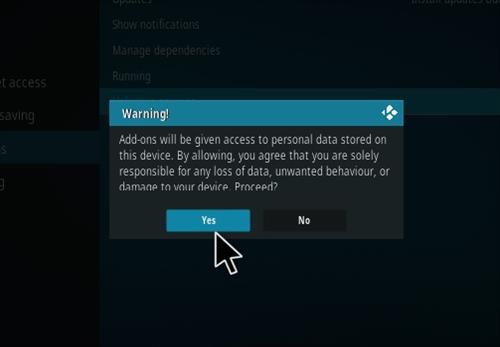 After Unknown Sources have been set to ON Repositories, Builds and Add-ons can be installed.

The steps are the same as older versions of Kodi with a repository URL needing to be set up.

Below is a step-by-step install of the popular Blamo Add-on Neptune Rising. The same steps can be used to install any Add-on by changing the URL to the repository it is in.

Read Here for the Top Add-ons of 2018

Using a good VPN with Kodi is always suggested for privacy and security. If you need a good low cost VPN to use with Kodi Try IPVanish it has multiple high speed servers with no throttling or logs.

*WirelesSHack.org is Not affiliated with Kodi, any Addons or Builds. WirelesSHack.org is a news and informational site which does not support or condone copyright infringement. Kodi should only be used with content that is bought and owned personally or is in the public domain.

How To Install Neptune Rising Addon Kodi 18 Leia
UPDATE: Neptune Rising Repo Has Shut Down. Read Here for The current top Working Kodi Add-ons

1… At the top left click the System Settings Icon



2… Click File Manager



3… On the left click Add Source



4… Click where it says NONE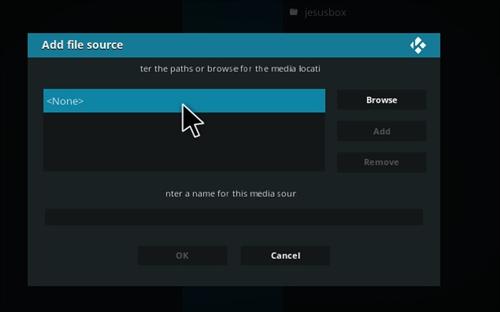 5… Type in the URL:

6… In the next box down name it Wilson and click OK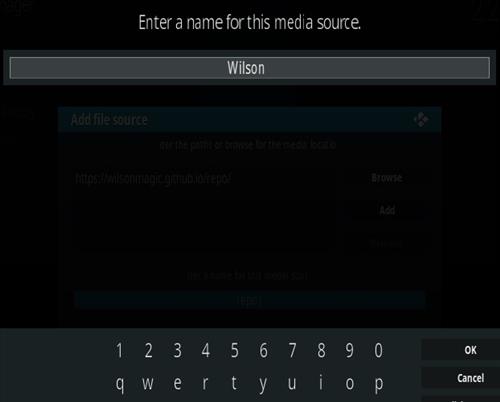 7… Double check everything is correct and click OK

8… Go back to the main menu and click Add-ons



9… Click the Add-on Package Installer Icon at the top left



10… Click Install from zip file



11… A box will pop open select Wilson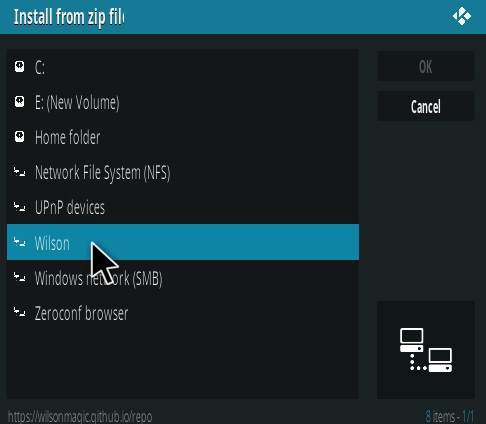 12… Click repository.magicality-0.0.4.zip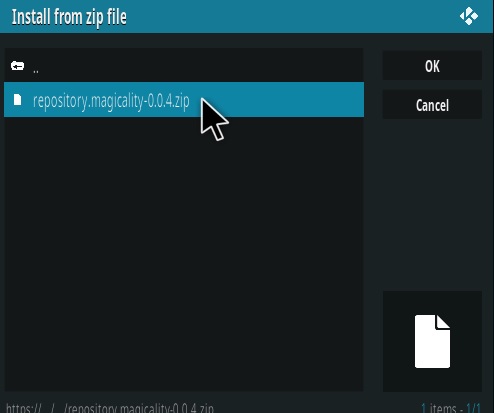 13… Wait for the Repository to download and popup at the top right and say Magicality Repo Installed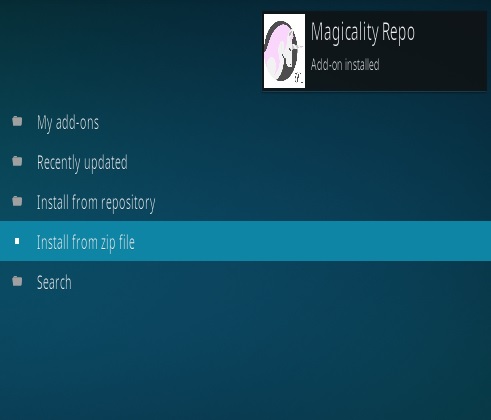 14… Click Install from repository



15… Click Magicality Repo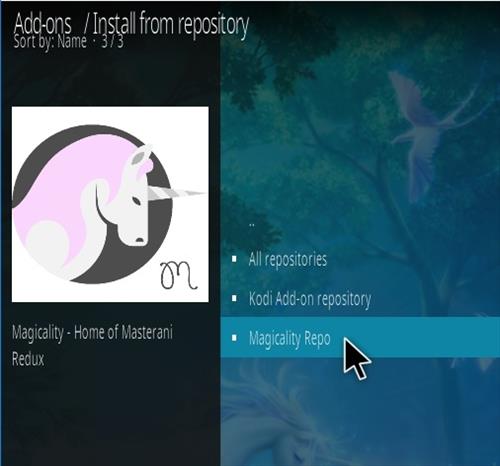 16… Video Add-ons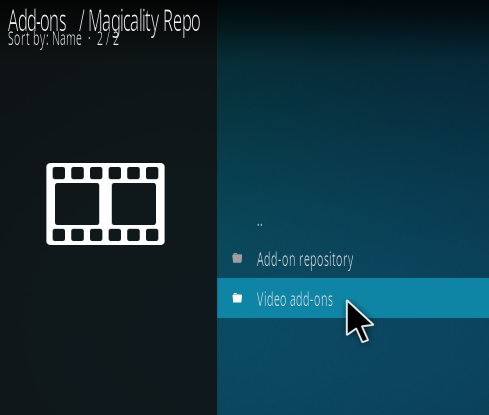 17… Click Neptune Rising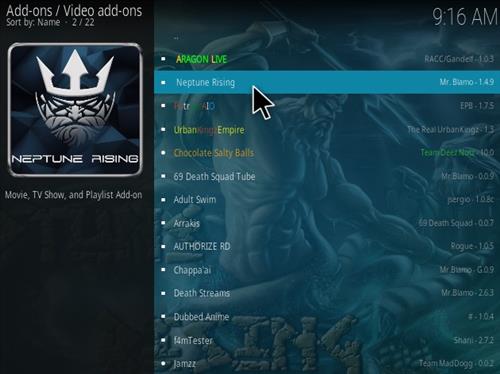 18… Click Install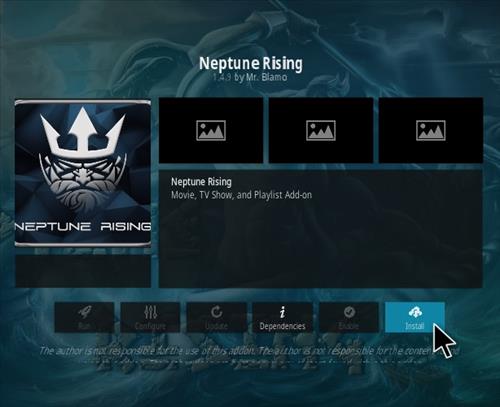 19… A list of what will be installed will be displayed click OK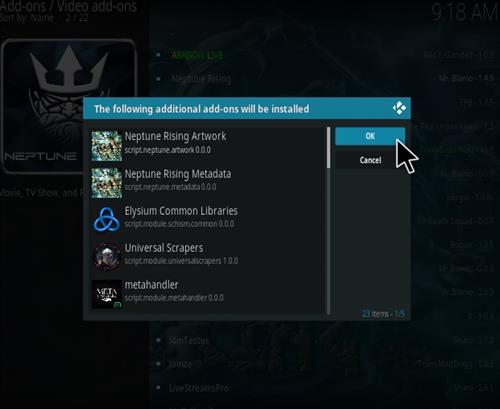 20… After it installs it will be located from the main menu under Video–>Add-ons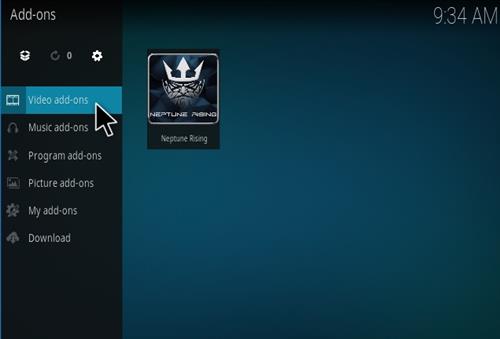 How To Use Kodi 18 Leia and Add-ons
Add-ons such as Neptune Rising scrap the internet for movie and TV show links.

They do not host any files they simply display links to websites found on the internet the same way Google searches for websites.

Like all Add-ons Neptune Rising has categories such as movies and TV shows.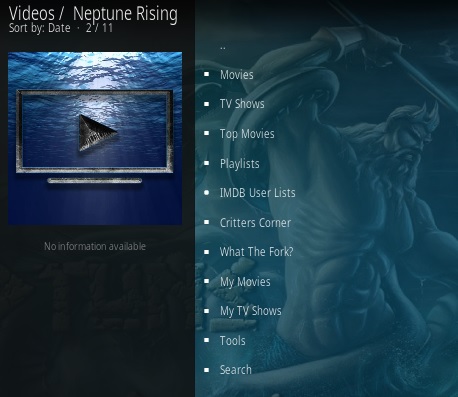 Selecting a movie or TV show will search the internet for possible links and display them in a long list.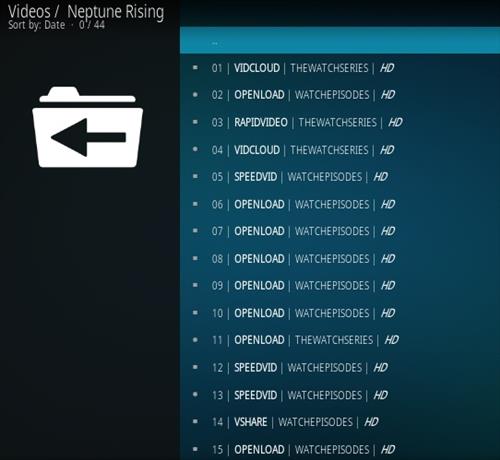 Clicking on the top link an Add-on will automatically try to play the stream by going through each link.

Sometimes a PAIR box will come up simply click Cancel to move on to the next link.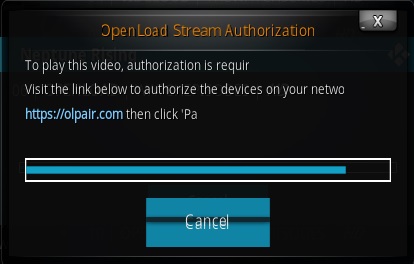 The Pair box is a website wanting you to go to their website and click a Pair box to play a stream.

The Pair box will be surrounded by spam or ads so it is usually best to stay away from these sites unless you are experienced with Kodi.

Once a stream starts if it buffers stop it from playing and click farther down the list of links until a good one is found.

Sometimes good links will be found quickly while other times be harder to find and require a bit of patience.