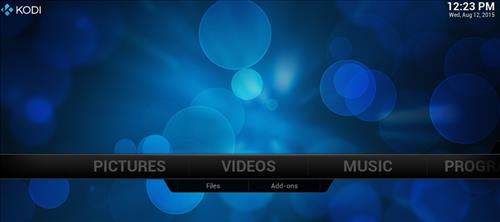 In this guide I am going to explain Kodi Media center and how it works, from hardware to software add-ons.

I have talked to many people who simply don't understand Kodi and the benefits of using it, so let's clear things up about Kodi.

Kodi is a popular free Media Center that can be installed on many hardware platforms.

Kodi can be setup to to watch movies, TV shows, play music and much much more.

It does this by using what are called add-ons which are small programs that enable Kodi to do what the user wants.

For example, if a user wants to watch TV shows than a add-on is installed in Kodi under the video section that enables it to display TV shows.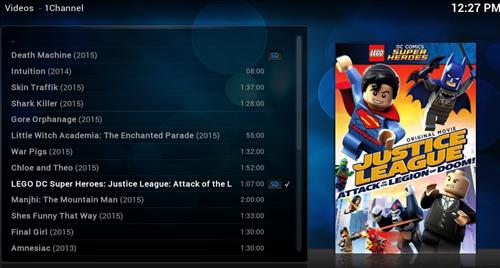 Add-ons can be thought of like apps for a smartphone with each one having its own function and creator.

Like apps for a smartphone add-ons are not made by Kodi but third party programmers that each have different options.

To take advantage of Kodi learning how to install add-ons is crucial to getting the most out of it.

Kodi itself can be installed on a variety of hardware platforms from a Raspberry Pi to a desktop computer.

There are also pre-installed Kodi boxes that come preconfigured.

Read Here to See Our Picks of Top Boxes with Kodi Installed.

After Kodi is installed add-ons can be added in two ways from a zip file located on the creators site or from a repository that contains multiple add-ons.

Using a repository is the most common method since after one is setup it will install any of the popular add-ons automatically when they are selected.

There is a bit of technicality of setting up the options for a repository but is easy to do by following some step by step instructions, or a video.

Kodi and Types Hardware That Can Be Used.
Installing Kodi depends on the hardware being used. If you are new to Kodi than using a old computer is likely best until you get to know how it works, but there are many ways to run kodi.

Here are the hardware options for installing Kodi.

Desktop / Laptop / PC or Mac
Setting Kodi up on a old computer is easy to do here are the minimum requirements.

Dual Core 2.0 GHZ CPU
1 GB RAM

The basic requirements also suggest a 3D compatible video card but Kodi can be setup to task the CPU for this if necessary by changing acceleration from hardware to software.

If your computer is slower than the recommended minimum requirements, Kodi may still work. I have installed Kodi on slow hardware and it does work although the experience can be frustrating as it becomes very sluggish.

Once Kodi is setup on a old computer and you learn to install add-ons to watch your favorite shows or movies most begin to think how to run Kodi on other hardware.

A reason I often have seen is that after a month or two most dont like to clutter their living room/bedroom with a clunky large computer when small boxes or even Kodi android sticks the size of a flash drive can be used.

This will be different for everyone though. I myself have Kodi loaded on many devices including computers, Kodi boxes, Raspberry Pi 2, and a Galaxy S5.


Raspberry Pi 2 or 3
A Raspberry Pi 2 / 3 is a good way to run Kodi if you have the technical ability.

How to install Kodi with OSMC (Rasbmc) on a Raspberry Pi model 2

Installing to a Raspberry Pi 2 / 3 is not for everyone as it requires flashing a SD Card with a Kodi image file.

Kodi does run quite well on a RaspPi 2 / 3 as it does use a Qaud Core CPU and 1 GB of RAM along with DVI out.

The one downside to using a Raspberry Pi is if you don't already have all the other required hardware such as a power supply, WiFi dongle, Keyboard/mouse, DVI cable, and so on. The cost will add up from the initial $35 dollars and it would be cheaper to simply buy a pre-setup Kodi box.

If you do have all the extra required electronics to run Kodi on a RasPi and the technical ability than this is a good option.


Pre-Setup Kodi Boxes
Since Kodi is becoming more and more popular with cord-cutters many pre-setup Kodi boxes have become available to simply be bought.

These Kodi boxes come in a range of hardware configurations and price ranges from $40-$100 dollars.

If you are not a technical person than this may be the best route for you. If you do go this route be sure to read the reviews for the right box.


Android Phone or Tablet.
If you have a dual core smartphone or tablet with 1 GB of Ram Kodi can run from it.

Kodi can be downloaded from the Play Store and add-ons added to it.

Depending on the phone and tablet a HDMI connection can be made to a TV to watch shows on a big screen. Depending on the TV other way can also be done such as Miracast and WiFi.



How to Install add-ons with a Repository
Installing add-ons into Kodi is what makes it so great. Like apps for a smartphone or tablet add-ons transform Kodi into a monster media machine that can play whatever you are looking for.

Add-ons can be installed in two ways one from the creators site in the form of a zip file or two from a repository.

Using a repository is the best option since many add-on creators dont have a site and simply send their add-on to all the popular repositories.

There is a default Kodi repository but to get the good add-ons other repositories need to be added.

Adding a repository to Kodi does require some steps but is worth it once setup.

Finding a Server In Kodi To Watch TV Shows and Movies.
Some of the problems many have with Kodi is learning how the servers work when selecting a movie or TV show.

A server link will only be good up to a max number of connections, once a set number of people connect it will reject any other connections.

These rejected connections often throw out a error or do nothing. This is normal simply move on to another server.

If a show starts buffering to much stop it by clicking the big square button and move on to another server.

Many people think of it like it is cable TV and they are turning a channel on a remote.

This is not a good way to think of it. After finding a show you want to watch find a server that is not full and has a good link is next.

I have never found a movie or TV show that I cannot find an open good server within a minute or two at most.

This includes popular movies that many people are trying to stream all at once.

The main thing is to practice with your favorite add-on and you will be a pro with it in no time.


Summary
Kodi is at the fore front of a movement away from traditional pay TV.

Although they officially do not recognize many add-ons, Kodi has become a cord cutters dream.

Kodi does have its technicalities but not any harder than figuring out that first smartphone.

While it may not be for everyone Kodi can do some amazing things when it comes to playing your favorite content.