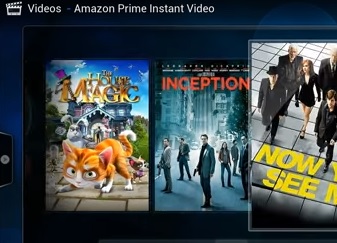 If you use Kodi and have a Amazon Prime account you likely would like to play their content on your Kodi Box.

There was a add-on for Amazon instant video but it stopped working.

The Amazon add-on for Kodi is still being talked about and hopefully they get it fixed and working again soon.

In the meanwhile I have found a work around using the program PlayOn.

Play-On does cost $5 dollar a month to use and a PC to run as a sever.

Since the service cost $5 dollars a month and is not free it isn't the best work around but is a option.

For the many people who love Amazon Instant Video and want to use it with-in Kodi than it may be for you. At least until a Amazon add-on comes along that works.

A computer is also needed to run the PlayOn program to act as a sever.

They have the minimum requirements listed as 512 MB of RAM with no CPU requirements.

A computer with 512 MB of RAM was common 10 years ago with most computers today having 4-8 GB. So most any computer should work.

They have a free trial download that has limited options that is free to download and test it out. Here is the link.

Connecting PlayOn to Kodi can be done in two ways with the PlayOn Browser add-on or with Kodi built-in Upnp.

The setup is simple enough. After installing PlayOn to a computer to act as a server enter your Amazon Instant Video Username and Password.




Be sure the computer is on the same router as your Kodi Box.

Next Upnp options need to be enabled and Kodi shown the path to the PlayOn server.


Summary
While PlayOn is not free so not the most ideal way to play Amazon Instant Videos it does work.

Until a Kodi add-on is coded to work again with Amazon using PlayOn can be used.