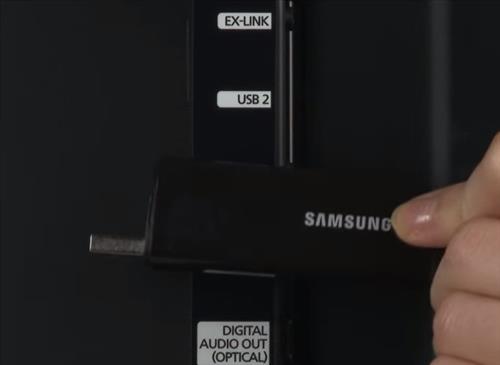 If you own a Samsung device such as a Blue Ray player or Samsung TV then you may have heard of LinkStick.

A LinkStick allows Samsung electronics to connect wirelessly to the Internet or a computer.

For example if you owned a Samsung TV and want it to connect to the Internet, or a computer, to stream a movie then simply buy a LinkStick. And after walking through the short set up you will be connected and be able to connect to the Internet.

A LinkStick basically gives your TV the ability to watch Hulu, Netflix, YouTube or stream a movie from a computer.

Here's a video showing a overview of link stick and the set up




Only certain models will work with a link stick. Here is a breakdown of which models are known to work with a link stick. More models are added all the time so check your electronics compatibility with the link stick before you buy.


Be sure your TV, Blu-ray player, or other Samsung electronics work with the link stick. If you are in doubt then reading the reviews on Amazon or elsewhere is a great way to find out what is compatible and what is not. Amazon also has a section where you can ask a question about a specific product and people who have bought the product will get a email asking if they can answer it. Asking questions on Amazon or in forums is a great way to find out if you have doubts about a product.