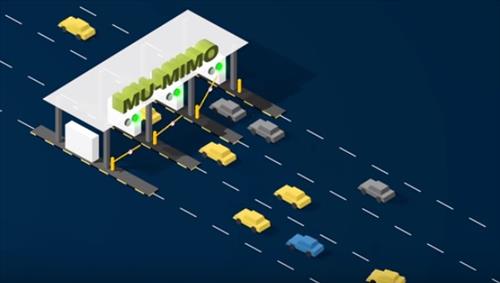 Linksys has introduced a 802.11ac wireless USB adapter capable of using MU-MIMO (Multi User Multiple In Multiple Out.)
This is great news for those who have a MU-MIMO router but have older equipment such as a laptop that is too old to use MU-MIMO.
The USB adapter called the Linksys WUSB6100M.
It is not the fastest USB adapter with possible speeds of 433Mbps with 803.11ac and 150 Mbps with 802.11n.
While not the fastest the MU-MIMO technology in theory should help improve latency which any Gamer can tell you is bad.
As most know, wireless has always had more lag than wired Ethernet connections and can make some games all but unplayable.
MU-MIMO technology has taken a two lane highway and turned into a multi lane freeway which allows for faster response times.

Old SU-MIMO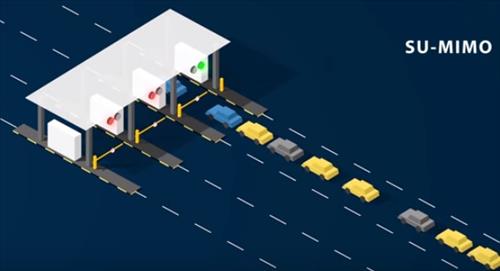 New MU-MIMO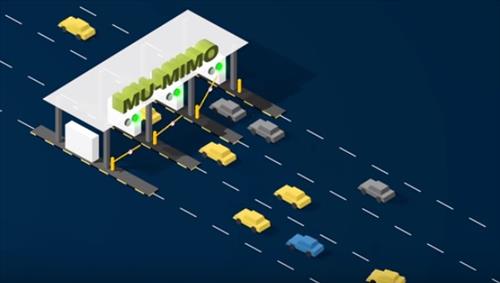 This makes new USB adapters like the Linksys WUSB6100M interesting.

There are some mixed reviews on Amazon as to how well it works but is a nice step in the right direction for a faster WiFi upgrade.

One possible downside is it does not use USB 3.0 and still uses USB 2.0 which maxes out at 480 megabits per second.

While much faster than a older wireless-N setup it still is not as fast as some other 802.11AC WiFi setups.

Keep in mind there are many other things thing which can cause lag so a MU-MIMO setup wont necessarily fix a latency problem.