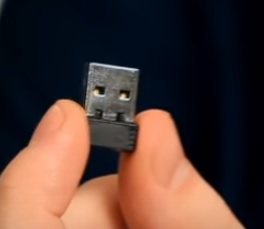 Wireless USB adapters are useful in a variety of situations, from a broken internal WiFi card to simply needing to add WiFi.

WiFi USB dongles make setting up a internet connection easy and quick.

They come in all sizes from very small to large with big antennas.

But what If you just need a cheap quick and easy USB wireless adapter and setup?

There are many to choose from if your on a budget depending on your setup.

*This post contains affiliate links which at no cost to you allows us earn a commission on product purchases.

Our Picks for Low Cost Cheap Wireless USB Adapters

Edimax EW-7811Un 150Mbps 11n Wi-Fi USB Adapter, Nano Size Lets You Plug it and Forget it, Ideal for Raspberry Pi / Pi2, Supports Windows, Mac OS, Linux (Black/Gold)

The Edimax EW-7811Un is a small WiFi dongle that is barley noticeable after being plugged in.

It is a Wireless-N dongle and works in the 2.4 GHz range.

Edimax is a known name in WiFi adapters, so while not the cheapest on the list it would be a low cost option with good support.


…….
TP-Link N150 Wireless High Gain USB Adapter (TL-WN722N)

The TP-LINK TL-WN722N is a low cost USB WiFi adapter with a 4 dBi antenna that gives it a better range.

It supports Wireless-N in the 2.4 GHz range.

The combination of better range low cost and a known brand makes the TL-WN722N a good option.


…….
Generic Mini 150Mbps 150M USB WiFi Wireless Adapter

This budget WiFi dongle cost less than a cup of coffee at Starbucks.

It is a generic Wireless-N dongle.

If you go with this dongle you may have to install the drivers yourself depending on your OS. Its current version uses the Realtek 8188EU chipset so in therory any driver made for the 8188EU chipset and your OS should work.

Summary
Since every one has a different network setup there isn't a one size fits all low cost dongle.

Wireless-N while not the newest WiFi protocol is still the most widely used. This make Wireless-N USB adapters compatible into most networks old and new.

As always be sure to read the reviews before buying a adapter on Amazon or elsewhere to be sure it is a good fit for you.