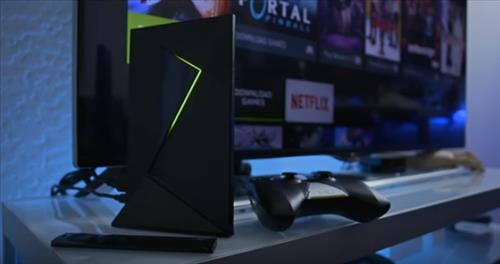 Android TV Boxes have become widely used thanks to the many features they can give a user.

Even though many can play games, check email, and surf the internet most use them to stream videos to their TVs.

Popular streaming services such as Hulu and Netflix are used with Kodi becoming very popular.

One of the problems with any android streaming box is that it needs a good internet connection and speed to stream the bandwidth hogging that video can take.

While it is best to use a Ethernet wired connection, it is not always a option for many homes that dont have the wiring in place.

802.11ac or Wireless-AC is the newest WiFi protocol and has a high speed data transfer speed up-to 1200Mbps in some cases.

Many are aware of the speeds 802.11ac can provide and want to use these high speed WiFi with a android TV box to stream movies and TV shows better.

Our Picks for 802.11ac Android TV Boxes

NVIDIA SHIELD TV Streaming Media Player

The NVIDIA SHIELD is a high end box that comes with many built in features and software such as Kodi.

There are different versions depending on how much hard-drive space is needed, a 16GB or 500GB hard-drive versions.

It has 802.11 2×2 wireless AC with MIMO for fast WiFi connections.


…….
Amazon Fire TV | Streaming Media Player

Many have heard of the Amazon Fire TV and it is one of the most popular Android TV boxes available.

It has dual band MIMI WiFi and supports all the major protocols 802.11a/b/g/n/ac.


Summary
Finding a box with good WiFi is always only the first step in any home wireless network.

Many variables can make a box work well in one home and not at all in another.

Everything from walls to living in a busy wireless environment can effect the outcome of the wireless connection.

The router is equally as important as the box itself since any WiFi setup is only as good as its weakest link.

Having a router as close as possible and away from the floor can also improve a signal among other things.

Read here for our 10 tips to a better WiFi signal.