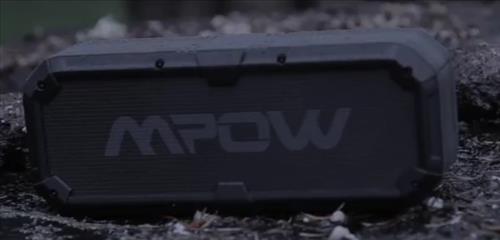 Wireless Bluetooth speakers sometimes called modern day Boombox have become very popular.

Like the Boomboxes from the old days they are portable, have long battery life, and play music nicely.

They can sync with any Bluetooth device such as a smartphone or iPod and play music on demand.

So which Bluetooth portable speakers Boombox are the best?

We broke down our favorite options and list them below.

Our Picks for Best Bluetooth BoomBox

Mpow Bluetooth Speaker with 22 Hour Playtime,Portable Waterproof Speakers with 5200mah Power Bank

The Mpow Armor Plus is a portable Bluetooth speaker that is built solid.

Made for outdoor use it is waterproof and has a rubber coating on its outer edge.

A nice feature is it can be used as a power brick to charge other devices via USB.

If you are looking for a outdoor Bluetooth boombox while on the go than the Mpow Armor Plus is worth a look.

Read Full Review Here


…….
Omaker W4N Portable Mini Bluetooth 4.0 Speaker with 12 Hours Playtime,W4 New Generation ,Small Wireless Bluetooth Speakers for Office, Home and Trips

This small speaker from Omaker is a good low cost option.

The sound is really good for such a small compact speaker. Other features include hand free calling and made from ABS for strength durability.

Read Full Review Here


…….
Vtin Royaler Premium Stereo Bluetooth 4.0 Speaker 20W Output, Subwoofer

This unit from Vtin Royaler is made for home use.

It is not waterproof so using it on the go would be risky and is built for indoor use.

It makes up for this with a 20W speaker which most other speakers range from 4-8W.

While it is made for home use and the better speaker drains the the battery quicker than other units (4-8 hours) it has a good sound.

Read Full Review Here


Summary
Wireless Bluetooth BoomBox's are a modern day twist on a old idea, music on-the-go.

While tethered stereo systems built into cars or homes will have better sound they are non-portable items that are useless at the beach or on a hike.

Portable speakers while small have a sound that often surprises users.

As always be sure to read reviews on Amazon or elsewhere to be sure a unit is a good fit for you.