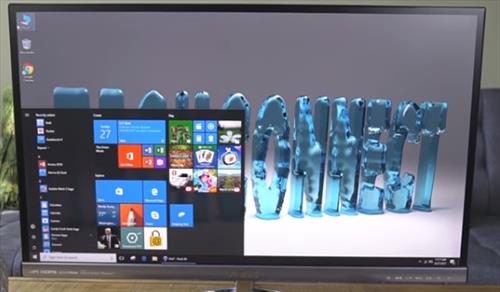 Small mini-computers running Windows 10 have become very popular as home media centers.
In the past, to use a Windows-based media center, a desktop or laptop needed to be hooked up and set up next to a TV.
While this can still be done, small mini PCs are very small and compact, getting rid of big bulky machines.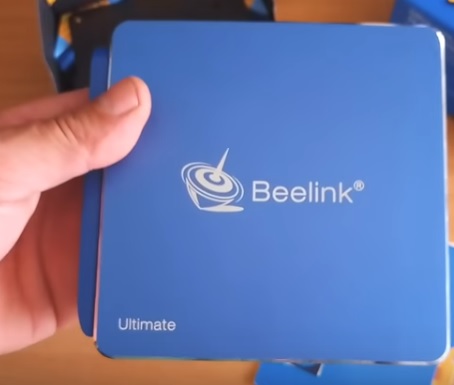 They also cost less since there is no need for a screen, built-in keyboard, or other peripherals.
This puts them in the same category as a low-to-mid-range laptop but with less cost since fewer components are needed.
This also makes them perfect for hooking up to a 4K HD TV and running Netflix, Hulu, YouTube, Kodi, or home media files.
They can also play games, but most are not powerhouse gaming machines and are meant to be low-cost media centers.
There is no doubt many good units available with some of our favorite picks below.
As always, be sure to read the reviews on Amazon, forums, here, or elsewhere to be sure a unit is a good fit for you.
*This post contains affiliate links.
Our Picks for Best Windows 10 Silent Mini PC Home Media Centers

Beelink T4 Pro Mini PC


Available Here on Amazon
Beelink makes many good units, with the T4 Pro being one of them.

The BT3 PRO has 4GB of RAM and an intel Apollo Lake Processor N3350.

It also has the option for a 64GB or 128GB SSD Drive for internal storage, which can be expanded with a larger external drive or SD Card.

The Beelink T4 Pro is a low-cost box that will have no problems playing 4K videos silently.


AWOW Mini PC


Available Here on Amazon
The AWOW is a great unit built with a nice case and a good budget mini PC.

It has some good specs for such a small budget box with an Intel Core Processor x5-Z8350, Intel HD Graphics, and 4GB of RAM.

It comes loaded with Windows 10 installed and ready to run.

The resolution output is 4096 X 2160 @60Hz giving it no problem running 4K Ultra HD videos.

There is 64GB of built-in storage, which can be expanded using an SD-Card, flash drive, or external hard drive if needed.

The AWOW is a good unit for those looking for a low-cost budget unit.


Azulle Byte3 Mini PC


Available Here on Amazon
The Azulle Byte3 is a good basic unit that will play most media files and older games.

It runs an Apollo Lake J3455 CPU, Intel HD Graphics 500, and has 4GB of RAM.

The internal storage is 64GB Flash Memory Solid State which is expandable with an SD card, an external hard drive, or a small 3.5-inch hard drive that can be installed internally.

The downside is it does not play the new 4K Ultra HD videos very well and starts to drop frames.

It does play 1080p videos nicely as well as play older games.

For the price, it is worth a look for those on a budget.


ASUS UN65U-M021M

ASUS UN65U-M021M VivoMini Barebones PC

The ASUS UN65U-M021M is a very nice unit with some very good hardware.

It runs a 7th-generation Kaby Lake Intel Core i7-7500U processor (3.50 GHz, 4M Cache)

It has no problems running 4K UHD videos with both a Display Port and HDMI video outputs.

The WiFi is also fast with 802.11AC wireless and Bluetooth 4.0.

The one downside is it does not come pre-loaded with Windows 10 and will need a copy to be installed.

The ASUS UN65U-M021M is a very good unit that makes for a nice home media center.


W5 Mini PC

Mini PC Sticks are also a good option and are small units that plug into an HDMI port, much like a Fire TV.

There are many units that come with the Atom Z8350 CPU and 2GB of RAM.

They work well enough at basic tasks such as streaming videos or basic game-play.

Most small PC sticks will not be powerhouse units but work well enough at many tasks.

For example, while a unit may struggle to play the new 4K HD videos, many will stream HD 720p and 1080p video standards well.


ACEPC T11

ACEPC makes many good small mini PC units, including the T11.

It comes with an Atom x5-Z8350, 4GB of RAM, and 32GB of internal storage.

The bottom of the unit has a bay to insert a 2.5-inch laptop hard drive if more internal storage is needed.

Mounting brackets are included, which makes it easy to hook to the back of a TV or monitor and be sight unseen.

The T11 is the newest version of ACEPC boxes.

Summary
Small mini computers make very good media boxes, from watching movies to playing games.

Some come with Windows 10 installed while other boxes don't, so be sure to read the specifications.

While most will want the best hardware, low-end units also work well enough as long as the limitations are known.

For example, some boxes will not be able to play the new 4K Ultra HD video resolution but will play HD 1080p nicely.

What type of games can be played will also depend on the hardware, with most able to easily play older games but may lag with new releases.

If you are looking for a completely silent unit, there are many fanless models, but even the ones with a fan are very quiet.

A fan can help dissipate heat, so even if a fan-less makes no noise when tasking the CPU, such as game-play a fan-based box may be better.

There are many good units available with different hardware and price ranges.

Simply be sure to read the specifications and reviews on a box to be sure it meets your expectations.