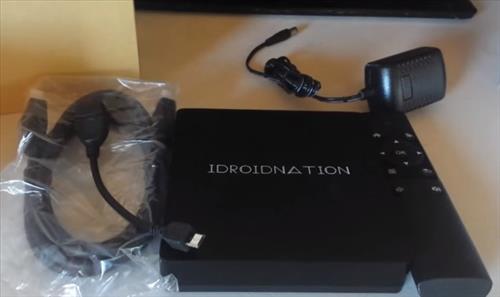 A year ago dual core CPU android boxes ruled Kodi and streaming TV hardware.

Currently quad core android boxes are ruling Kodi experiences but the Octa core or 8 core boxes are closing in fast.

Keep in mind currently to run Kodi 15.2 Isengard the minimum requirements are a Dual Core CPU, 1 GB of RAM, and a 3D rendering video card.

Of course faster is always better not just for now but for future Kodi upgrades.

If you currently own a Kodi box that is a dual or quad core as long as it is working for you there is no reason to upgrade.

But if you are looking for your first Kodi box getting a Octa core android box may be best.

So lets take a look at some popular Octa core Kodi boxes available.

Our Picks for Top Octa Core KODI Android Hardware Boxes

Zidoo X6 Pro RK3368 Android 5.1 2G/16G Dual Band WiFi Bluetooth 3D Octa Core Android TV Box OTA HDMI 2.0 4K*2K H.265 UHD 1000Mbps KODI15.1(XBMC) Streaming Media Player (Silver)

The Zidoo X6 Pro RK3368 is a Octa Core andoid box with 2 GB of RAM and Kodi pre-installed.

It comes with many added features from dual band WiFi to Bluetooth 4.0

Unlike many other Kodi boxes the Zidoo X6 Pro doesn't come with any add-ons pre-installed. This is a easy fix by simply adding a repository and selecting your favorite plugins.


…..
Idroidnation I-Box "PRO" Octa Core 5.1 Lollipop Android Tv Box
The Idroidnation I-Box comes with some impressive hardware with 8 cores and 2 GB of RAM.

I got my hands on one of these and did a review of it here. https://www.wirelesshack.org/review-idroidnation-i-box-octa-core-kodi-android-smart-tv-box.html

The I-Box is a good option when it comes to a 8 core Kodi box or even simply using it as a android hooked to your TV.


…..
Matricom G-Box Q Quad/Octo Core XBMC/Kodi Android TV Box [2GB/16GB/4K] (Rev 1.2+)

The Matricom G-Box Q boxes have been a favorite with Kodi users since its first introduction of a dual core box. Matricom than moved the G-Box onto a quad core.

While it still uses a Quad Core S802 CPU with 2 GB of RAM. The GPU has been upgraded to a Mali450 Octo Core 3D Graphics Processor which has greatly influenced playing HD video.

The Matricom G-Box has a proven track record and has many fans.
…..


ZhiZhu Android 5.1 Lollipop TV Box Octa Core 64BITS RK3368 KODI Fully Loaded

The ZhiZhu is a 8 Core CPU Kodi box that uses the Rockchip 3368 Octa Core Cortex-A53.

It comes wit Kodi pre-loaded and the popular add-ons installed.

1.5 GHz
1 GB RAM


Summary
Before buying a Kodi box be sure to read the reviews on Amazon,the forums and YouTube video reviews to be sure it is a right fit for you.

Android boxes and Kodi always come with some degree of setup which can vary from box to box.

The best way to see which one is right for you is reading and watching reviews.