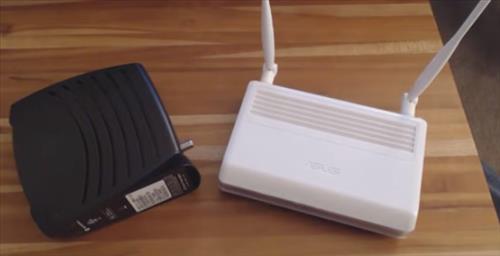 WiFi is needed in any home that devices need to connect to the internet.

While a wired connection is better it is not always feasible or easy to have wires run to devices, especially mobile electronics.

A WiFi box can setup a home with wireless communications so all your devices can get online.

WiFi boxes go by many names such as router or access point but the main purpose is to get you connected.

Lets look at popular options and see if one is a good option for your home.

Routers
Most routers are the gate keepers of a home internet connections.

They talk to your ISP cable modem or DSL line along with wirelessly talking to all your home devices.

Most routers can also have a wired setup if needed making them very versatile and the most widely used home WiFi box.

While most routers have built in WiFi ability some don't or simply no longer work.

A popular router in 2016 is the TP-LINK Archer C7 AC1750

It comes with all the newest WiFi protocols as is made by TP-Link which is a known name in wireless.

It is a mid-range unit so there is better available if needed.

Read More Reviews Here on Amazon
TP-Link Archer C7 Wireless Dual Band Gigabit Router (AC1750)



WiFi Access Points
Wireless access points called APs are close to a router with most used to extend a wireless signal.

Like routers they have WiFi ability but can extend a existing wireless signal to weak spots.

Most APs are not setup to talk to a cable modem or DSL modem so a router is still usually needed.

A access point would be good at adding a good WiFi signal to a garage or backyard that a signal from a router cant reach.

A popular unit is the NETGEAR AC750 which can create a WiFi signal using a wired connection.

Read More Reviews Here on Amazon
NETGEAR AC750 WiFi Range Extender (EX3700-100NAS)



Summary
If you are in need of a WiFi box for your wireless devices than starting with a good router would be first.

Since wireless signals dont travel far or through walls well than a AP can be added to help bad spots.

There are many routers or other wireless boxes to choose from.

Reading reviews on Amazon or elsewhere from other users is the best way to see which box is best for your home.