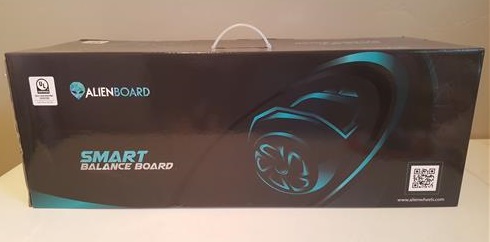 This unit was sent to me to review with my honest opinion and results below.

Hoverboard, Balance Board, Segway whatever you want to call them are very popular these days with many types and brands available.

The AlienBoard is a Hoverboard that is UL 2272 Certified, along with a built in Bluetooth speaker that Pairs with a smartphone and can play music.

It weighs in at roughly 30 Pounds and can carry an individual up to 264 pounds.

Specifications
Max Speed; 12km/h (7.5 MPH)
Range: 20Km (9-12 Miles)
Battery: 36 Vols, 4.4 AH, 158 Watts
Maximum Load: 120Kg (264 pounds)
Charge Time: 2-3 hours

The package comes with Hoverboard, user manual, power supply, and a nice carrying bag.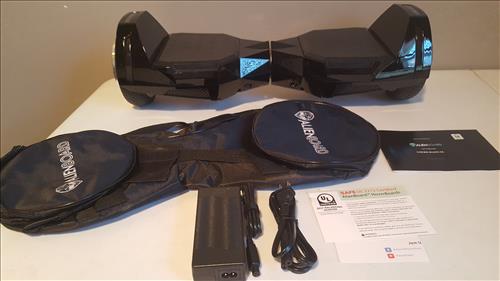 The Charging Port is at the back of the unit which takes 1-3 hours to charge depending on the charge of the battery.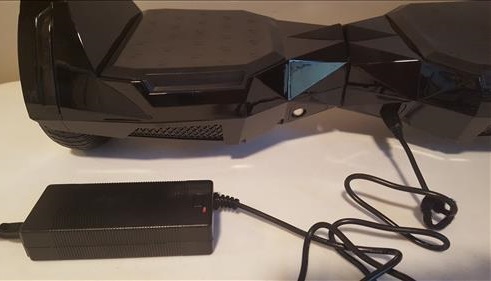 These hoverboards are pressure sensitive meaning the way that they work is the more you lean forward the faster you will go, lean back and you will slow down.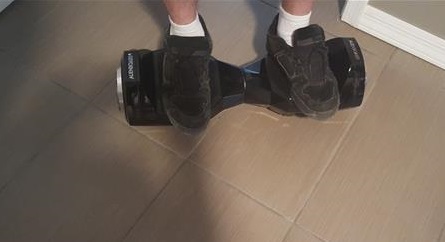 It takes a bit of practice to ride one, at least for me. I stood in a doorway to practice and still hold on to something at the same time.

Traveling at speeds up to 12 miles per hour this thing goes fast I'm not gonna lie it's really fun to ride.

Not to mention that the board is a major conversation piece. You won't be able to ride down your block in your neighborhood without someone asking, what is that you're riding? and how much does it cost?

A Bluetooth speaker is also built into the board which can Pair with a smartphone or other Bluetooth device and play music.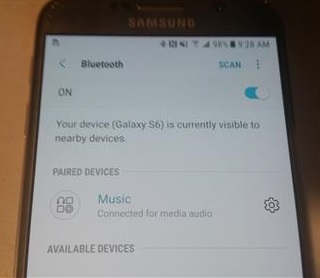 It comes up with the name Music in Bluetooth settings. Touching it Pairs it to a smartphone and plays music from any source such as Pandora or YouTube.

I'm sure many of you seen the numerous videos of hoverboards catching on fire with some earning the nickname of hot wheels.

The reason for this is because those people chose some cheap off-brand hoverboards that has a cheap battery in it.

Low cost cheap batteries overheat over time and causes the hoverboard to explode.

A quality hoverboard has a lithium battery in it.

No matter which Hover Board is bought be sure it has a has a lithium battery in.

Currently I am still testing the AlienBoard so far with good results and will update if anything changes.

*This post contains affiliate links which at no cost to you allows us to earn a commission on product purchases.

Read More Reviews Here on Amazon
AlienBoard UL2272 Certified Hoverboard BatWings with Bluetooth and LED Lights (Matte Purple)