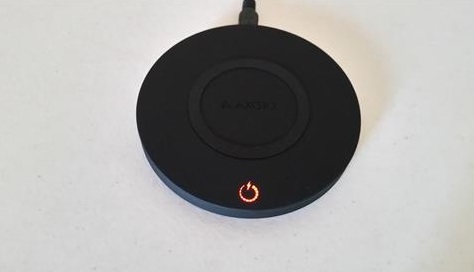 Wireless charging is quickly becoming the go-to way to charge smartphones. Of course the phone must support wireless charging such as the Galaxy Note 7, Note 5, S6 Edge+, S7, S7 Edge and so on.

QI wireless charging was first introduced in 2008 and has advanced in better technology with Fast Chargers now becoming more common.

The AXGIO Empower is a wireless charger with QI and Fast Charging technology.

While it is a fast charger it is also backward compatible with standard QI slow charging if you phone doesn't support it.

The charger comes with all the basics to wireless charge your phone including the charging pad, USB power cable, and manual.

After plugging in the unit and placing a compatible phone on the pad it will begin to charge.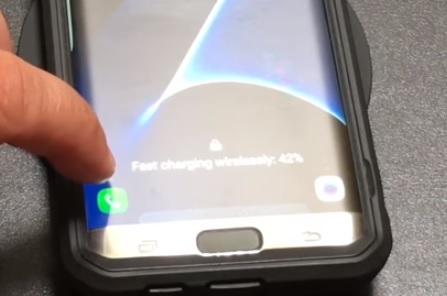 The correct placement of the phone is necessary by moving the unit around until it shows it is charging.

Trying to find the correct spot on the pad for it to start charging is not as difficult as many other wireless charging units. You will have to move the phone around a bit but will quickly get a charging status.

It is easy to tell once the phone has started recharging as the phone will light up and the pad light goes from red to blue.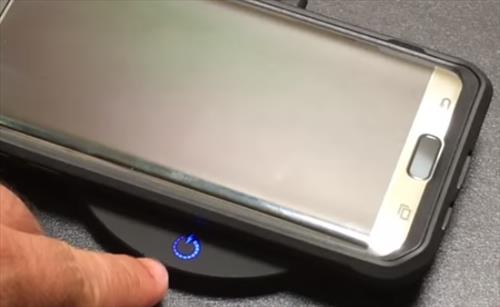 While wireless charging has come a long way, the QI Fast Charging is much slower than a standard wired power supply.

The AXGIO took roughly 2 hours to charge a Galaxy S7 which is much slower than if a cord was used.

All wireless chargers work this way with wireless charging more about convenience. If you need to quickly charge a phone than plugging it in with a power adapter is much quicker.

Read More Reviews Here on Amazon
AXGIO Fast Charging Wireless Charger Phone Charger Qi-Enabled Devices Charging Pad for Samsung Galaxy S7, S7 Edge, S6, S6 Edge, Note 5



Summary
There are many after market generic wireless chargers with the AXGIO unit one of the top contenders.

The price range is nice making it a low cost unit.

If you have previously owned a Qi charger than you will be happy with this unit.

If you have never used Qi chargers before than remember while nice wireless charging is not as good with Fast Charging as a power cord charger would be.

As always be sure to read the reviews on Amazon or elsewhere to be sure a unit is a good fit for you.