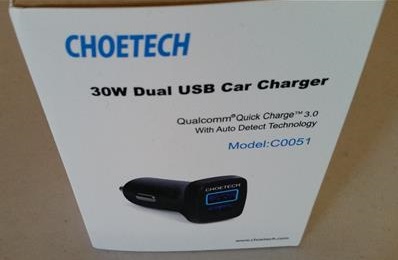 With Quick Charge 3.0 propagating into new phones many have started looking for QC 3.0 USB car chargers.

Keep in mind when looking for a QC 3.0 charger for your vehicle it will depend on the cigarette lighter power output if it can reach full power.

QC 3.0 is backward compatible so even if your car doesn't provide enough power it likely can still charge with Quick Charge 2.0.

It will depend on the phone and the technology built-in but most QC 3.0 uses around 5 volts 3 amps to power up a phone and say Charging Rapidly.

The Choetech USB 3.0 car charger is rated for up to 2.4 amps, which is common with cigarette lighter chargers since anything higher may blow a fuse.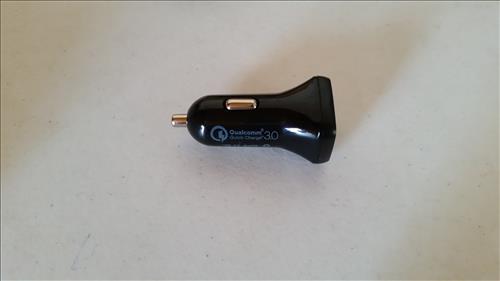 It has two ports with the blue one setup for Qualcomm Quick charge 3.0.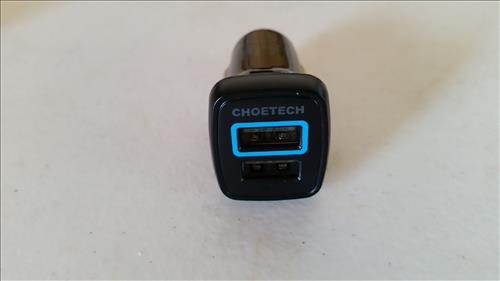 The box also comes with instructions and a USB Type-A to Type-C cable.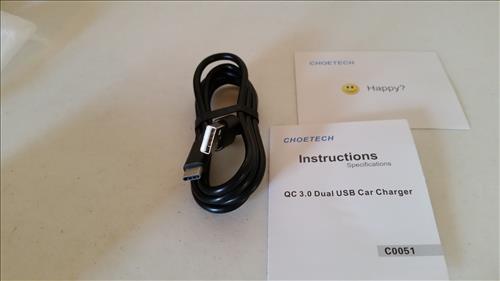 Of course any USB power cable can be plugged into the unit and used to power up electronics.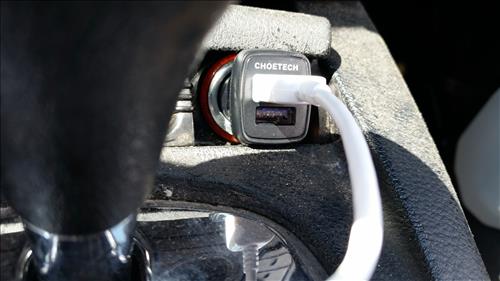 Summary
The CHOETECH QC 3.0 car phone charger is a good unit and does what it is meant to do.

Factors such as the vehicles power output and the phone technology will matter if a phone will go into rapid charging mode.

The best way to get an idea is to look at your smartphone power supply for the voltage and amps it is rated for.

Since QC 3.0 is backward compatible with QC 2.0, more than you will likely see some amount of boost.

As always be sure to read the reviews on Amazon or elsewhere to be sure a unit is a good fit for you.