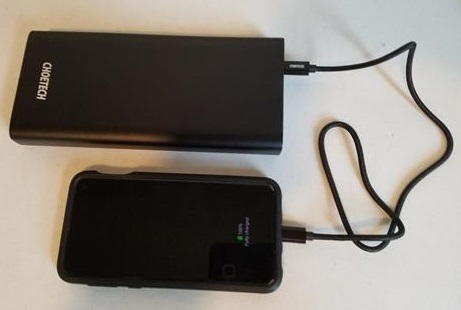 The CHOETECH USB Type-C Power Bank is a large capacity 26800mAh portable charger built to charge smartphones, tablets, or laptops.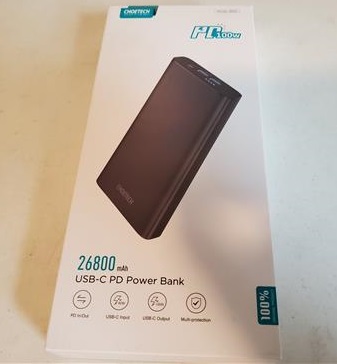 USB Type-C is the newest plug type for charging many new devices from a Galaxy S10/S20 to the latest iPad Pro and MacBook Pro.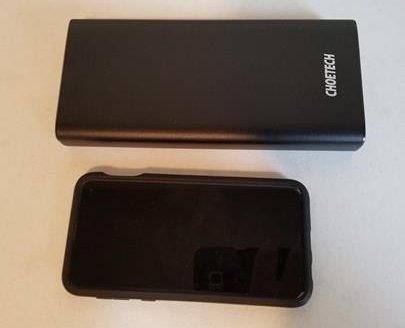 The unit also has 2 legacy USB 3.0 ports for backward compatibility with older devices.
*This unit was sent to me to review with my honest opinion and results below.
Specifications
Capacity: 26800mAh/96.48Wh
USB Type-C Input: DC 5V=3A, 9V=3A, 12V=3A, 15V=3A, 20V=3A (60W Max)
USB Type-C Output: DC 5V=3A, 9V=3A, 12V=3A, 15V=3A, 20V=5A (100W Max)
USB-A1/A2 Output: DC 5v=3A, 9V=2A,12V=1.5A (18W Max)
USB-A1+A2 Output: DC 5V=3.4A(Total), 2.4A (Each Max)
The package comes with the 26800mAh Power Bank, User Manual, and a Type-C USB Cable.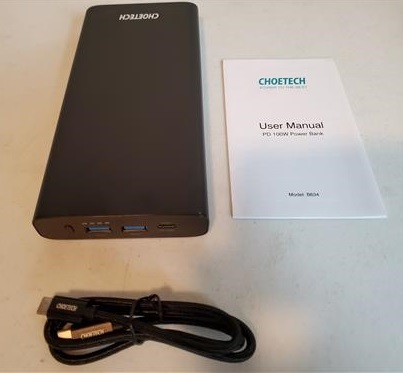 The unit has a power button 2 standard USB 3.0 ports and 1 Type-C USB port.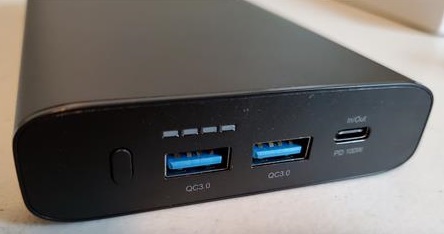 Charging the power bank internal battery is easy to do by plugging in the cable into the unit.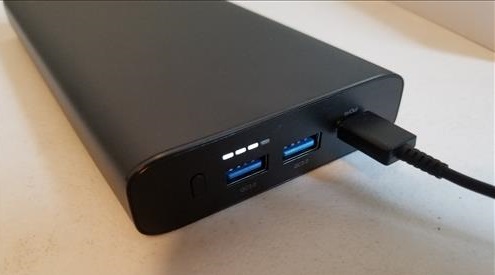 Testing the unit with a Galaxy S10 it charged the smartphone with no problems.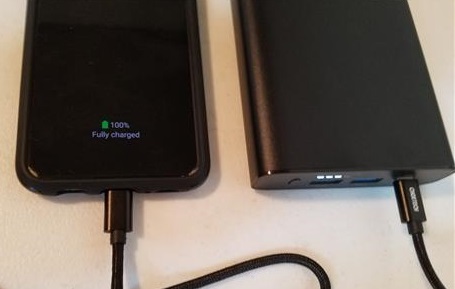 The battery size for a Galaxy s10e is 3300mAh with the 26800mAh power bank able to charge it 8-9 times.
The large capacity 26800mAh battery will no doubt give a lot of devices many charges.
*This post contains affiliate links.
Read More Reviews Here on Amazon
CHOETECH Portable Charger 26800mAh 100W PD 3.0 USB-C Power Bank with a USB-C Port (Input 60W Output 100W) 2 QC 3.0 USB-A Ports (18W) for Laptop, MacBook/iPad Pro/Air, iPhone, Samsung Galaxy and More
Summary
The CHOETECH USB Type-C Power Bank is a very good portable charging station that can charge many different devices while on the go.
It is a large unit that will not fit into your pocket while on the go and maybe a better fit charging laptops than smartphones.
If you need a large portable charger it is a good unit and will give many more charges compared to smaller power banks.
It also has two USB 3.0 ports to charger older devices that still use the older port style.
This makes it a good unit for camping, long road trips, or any time a large capacity charger is needed.
I am still testing the unit so far with good results and will update if anything changes.
As always be sure to read the reviews on Amazon, forums, or elsewhere to be sure a unit is a good fit for you.