2020 UPDATE: I am still using the Chotech T524 and it is still working great. I have since bought a Galaxy S10e which it charges with no problems.
The Chotech T524 wireless charging stand can fast charge at 7.5-10 Watts depending on the smartphone.


It is universally backward compatible with most any wireless Qi-enabled smartphone.
This makes it a nice wireless phone charger for new or older phones in a home or office.
The Chotech T524 was sent to me to review with my honest opinion and results below.
The box comes with the wireless charger, Micro-USB cable, and user manual.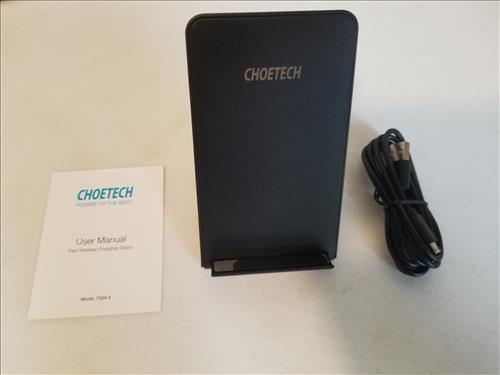 The charger sits at an angle with a stand for a phone to be placed on it.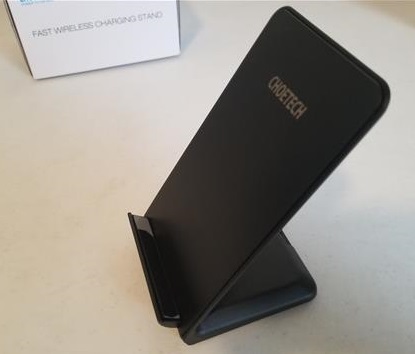 The back has a Micro-USB power port.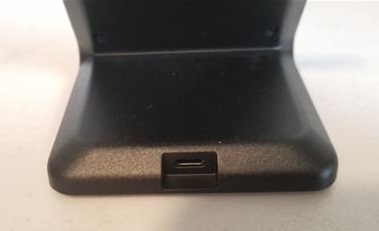 The bottom has four pads that keep the unit from moving about.

Setting a Galaxy S8 on the pad it instantly started to charge it.


A green light comes on at the bottom when it is charging.
Testing it with a Galaxy S6 it also worked well and is backward compatible with any QI wireless charging phone.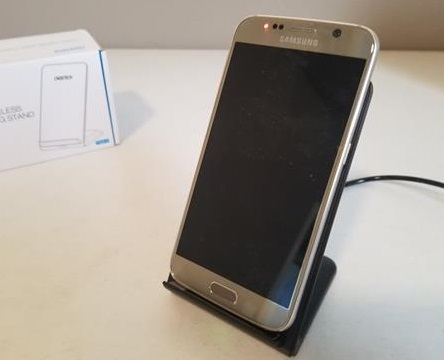 Summary
The Chotech T524 wireless charging stand is a nice unit that does what it was built to do which is charge most any Qi phone wirelessly.
I had no problems charging any phone I tested with the unit old or new.
I am still testing the unit so far with good results and will update if anything changes.
As always be sure to read the reviews on Amazon, forums, or elsewhere to be sure a unit is a good fit for you.