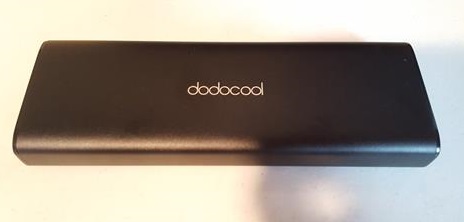 This unit was sent to me to review with my honest opinion and results below.
The DodoCool 20100mAh is a power bank built for devices using the new USB Type-C port.
It also has 2 standard USB ports to charge older devices.
Specifications
20100mAh Lithium battery
45 Watt Max
1 USB Type-C Port
2 Standard USB Ports
Size: 7.4 x 2.6 x 0.9 inches
The package comes with the power bank, instruction manual, 1 USB type-C cable, and 1 micro-USB cable.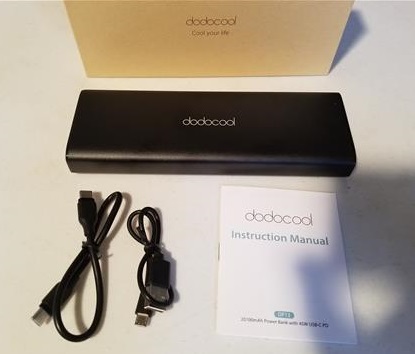 The size is 7.4 x 2.6 x 0.9 inches making it a bit longer than most smartphones.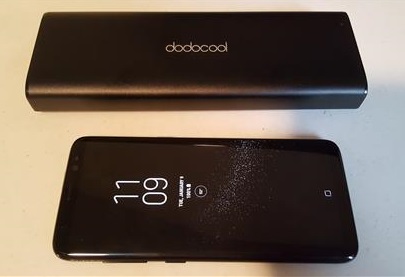 One side has the ports and power button.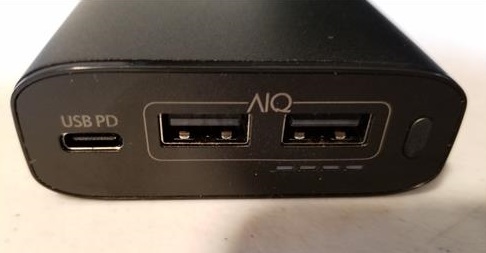 It has 1 Type-C, and 2 standard USB ports. There is also 4 small lights that show the charge the battery has while charging.
The USB Type-C power port is nice to have for the new tablets or smartphones such as the Galaxy S10, or iPhone X.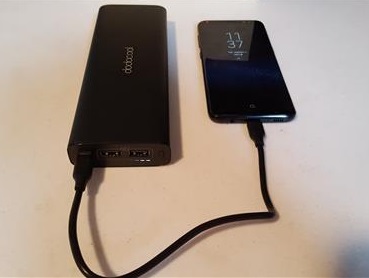 The two standard USB ports are also nice to have for compatibility with older devices.
The unit takes 3-4 hours to fully charge depending on the state of the battery.
A 20100mAh Power bank can theoretically charge an iPhone 8 Plus, or Galaxy S8, roughly 5-7 times.
Of course, how much of a charge the bank has as well as the phone all need to be considered.
20100mAh is a big capacity for a portable unit with many smaller units having much less capacity.
*This post contains affiliate links.
Updated myCharge Version on Amazon
myCharge Portable Laptop Charger 45W / 20100 mAh PD USB-C Fast Charge Travel Power Bank Battery for HP, Dell, Lenovo, MacBooks | 2X USB-A Port for Apple iPhone, iPad, Android for Samsung Cell Phones
Summary
The DodoCool 20100mAh power bank is a good portable unit for those looking to charge devices while on the go.
Dodocool has made many good products over the years with many other units available.
There is also many other units available that come in all shapes sizes and price ranges.
I am still testing the unit so far with good results and will update if anything changes.
As always be sure to read the reviews on Amazon, forums, or elsewhere to be sure a unit is a good fit for you.