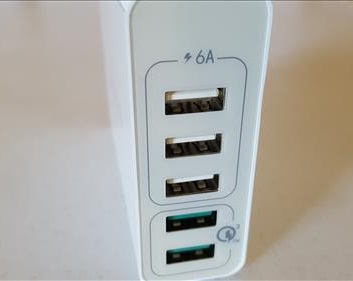 This unit was sent to me to review with my honest opinion and results below.

The dodocool 5 Port USB charger is a 60 Watt unit with 2 USB Quick Charging slots.

Quick Charge 3.0 technology is used by many new phones such as the Galaxy S7 for fast charging. It is backward contemptible with older QC 2.0 and 1.0 devices.

Specifications
60 Watt
5 USB charging ports (3 standard, 2 QC 3.0)
Maximum output is 3.6-6.5V/3A, 6.5-9V/2A or 9-12V/1.5A per QC 3.0 port
Maximum output is 5V/2.4A per standard USB port, 5V/6A in total.

It comes with the charging station, power cord, and instructions.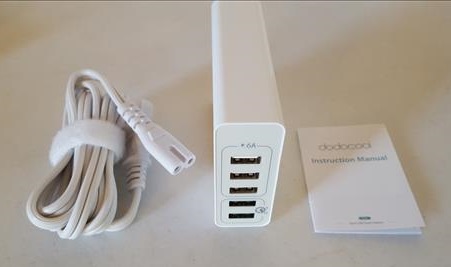 The case is solid with the ports clearly marked for standard or fast charging USB slots.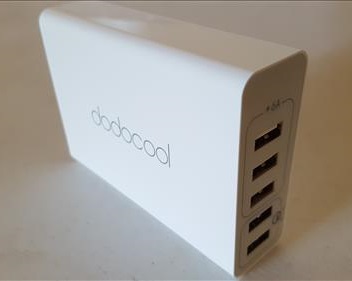 The back plugs into a standard AC electrical socket.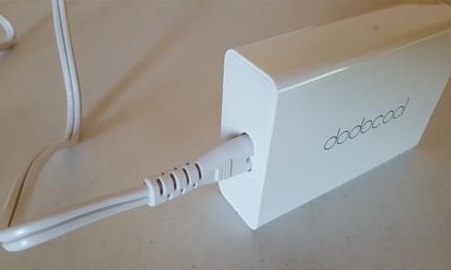 Plugging in a Galaxy S6 it automatically started Fast Charging the phone.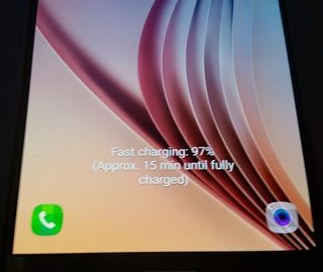 Checking the Amps and Voltage while it charged it used 3.7 Amps and 9 Volts with the Galaxy S6.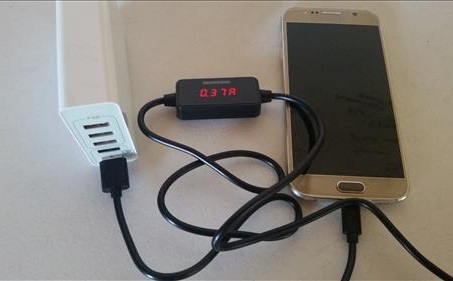 It has Smart Technology built-in to detect and charge a smartphone at the correct voltage which will change depending on the phone.

Since it uses USB ports to charge with it is also universally compatible with iPhone Androids smartphones and tablets.

*This post contains affiliate links which at no cost to you allows us earn a commission on product purchases.

Summary
Dodocool makes many good products including the 5 Port USB Quick Charging unit.

It makes a good fit in a home with a few different devices needing to be charged.

There are bigger units with more port if needed such as 10 USB ports units.

The Quick Charge 2.0 slots are good to have if you own a compatible QC 3.0 phone. Quick Charging technology is backward compatible with older fast charging smartphones. The unit will auto detect which is the correct voltage to use for a phone.

I am still testing the unit but so far it has been working great and doing what it was built to do.

As always be sure to read the review on Amazon or elsewhere to be sure a unit is a good fit for you.