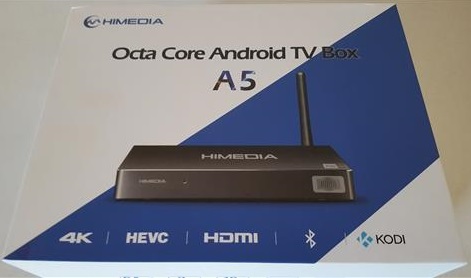 The HIMEDIA A5 is an Android TV box that runs the S912 CPU along with 2GB of RAM.
This makes it a good mid-range Android TV box to watch movies and basic gaming.
*This unit was sent to me to review with my honest opinion and results below.
Specifications
CPU: Almlogic S912 Octa-core cortex-A53
RAM: 2GB SDRAM
Internal ROM: 16GB
Operating System,: Android 6.0
WiFi: Dual band 2.4GHz / 5 GHz
Bluetooth 4.0
It comes with the box, HDMI cable, power supply, remote control, and instructions.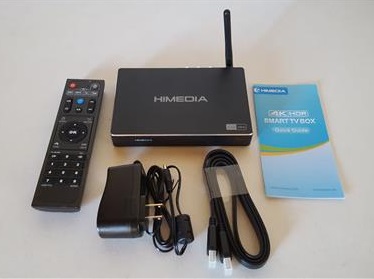 The case is built from metal with some plastic along with an antenna for a better WiFi signal.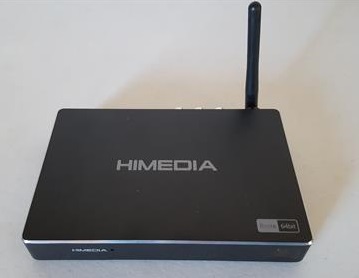 It has a nice feel to it and is well built.
One side has a USB and SD-card slot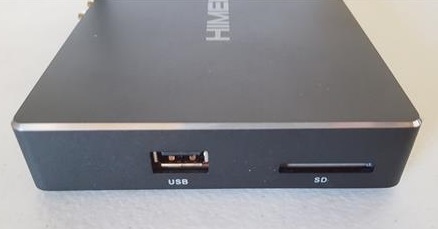 Since it has Android 6.0 installed the SD-card can be used to expand internal storage if needed.
The other side has two USB ports.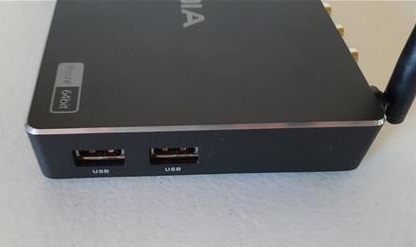 The back of the unit has an antenna, optical, component video, HDMI, Ethernet, and power port.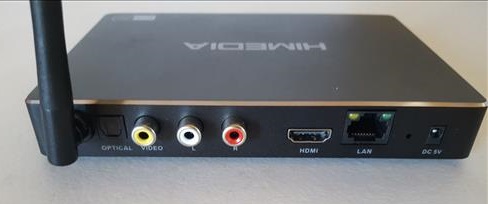 Starting up the unit it has a standard Launcher.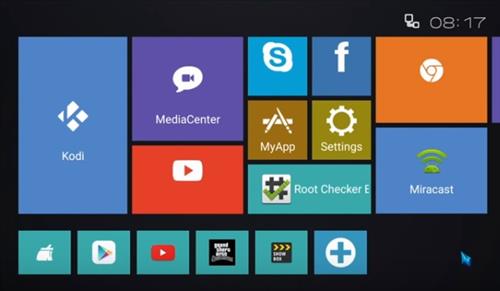 Testing the video quality we played 720p and 1080p videos which it played well.

Testing the game play we played Grand Theft Auto San Andres which it had no problems playing.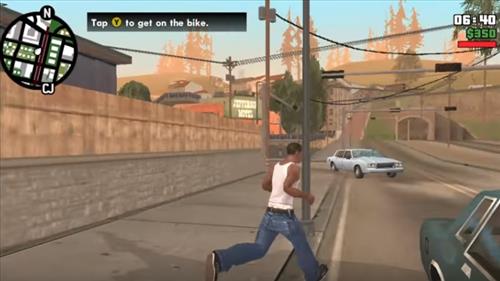 Doing a WiFi speed test with Speedtest.net the 5GHz Band gave us a Download speed of 122Mbps.
The 2.4GHz frequency did well at roughly 50Mbps download speed.
Running AnTuTu Benchmark test it gave an overall score of 41248.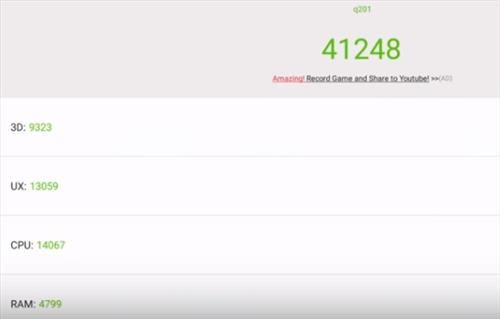 Summary
The HIMEDIA A5 is a good Android TV box with some good basic hardware.
The S912 CPU and 2GB of RAM will play videos fine and run basic games such as Grand Theft Auto or classic arcade games.
The internal 16GB ROM can be expanded using an SD-card which Android 6.0 allows and has a simple setup if needed.
We are still testing the in unit and will update if anything changes.
As always be sure to read the reviews on Amazon or elsewhere to be sure a unit is a good fit for you.