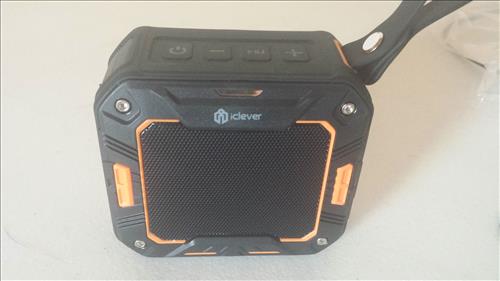 The iClever IC-BTS03 is a small compact outdoor Bluetooth speaker.

Outdoor Bluetooth speakers are good to have while camping, biking or almost any outdoor activity.

Wireless speakers come in different sizes large, mid-sized, and compact.

The iClever IC-BTS03 is a compact unit so it is easily carried about and stored away.

Overview
A manual, charging cable, and audio line-in is included.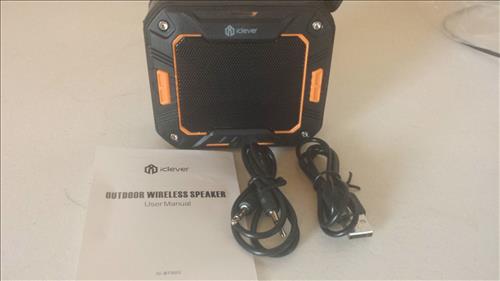 The unit is wireless but can also play music from non-wireless devices via the audio line-in.

The ports are easy to access with a audio line-in and power port.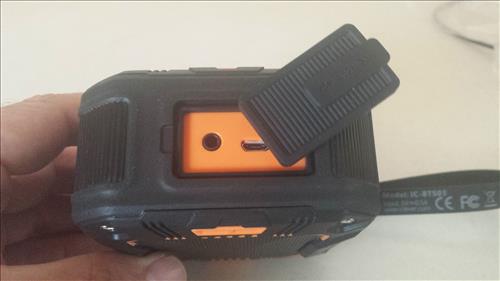 It also has a screw-on attachment on the bottom which is not included.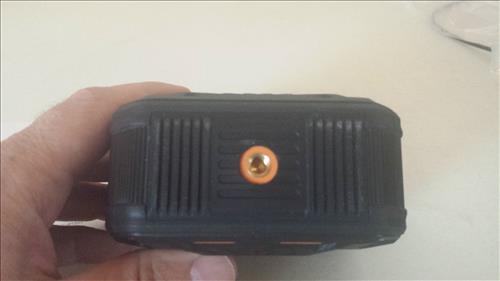 Controls
The top of the unit has a power button, volume control, hands free calling, and music track control.



Battery Life
It has a a built-in 2000mAh rechargeable lithium battery.

The charge is rated for 10 hours of play time but it will depend on the volume as to how long it last.

Pairing
Paring the iClever is easy enough by pressing the power button which will automatically wait for a Bluetooth device to connect.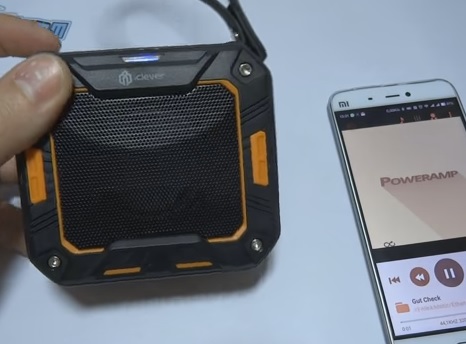 Any Bluetooth device such as a smartphone (android or iPhone) or iPod can connect to it from the device settings.

Speaker Sound
For anyone who hasn't heard the new technology built-in to small wireless speaker they will be surprised how good the sound is.

The speaker plays music very well and the volume can go up quite loud.

Summary
The iClever IC-BTS03 is a good unit for those looking for portability in a wireless speaker.

There are bigger units that have longer charge time but there size will reflect this.

Small Bluetooth speakers such as the iClever IC-BTS03 are great deices to have.

As always be sure to read the reviews on Amazon or elsewhere to be sure it is a good fit for you.