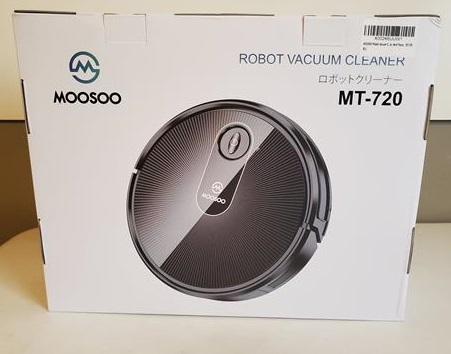 The MOOSOO MT720 is a robot vacuum cleaner that will vacuum a room automatically cleaning the area.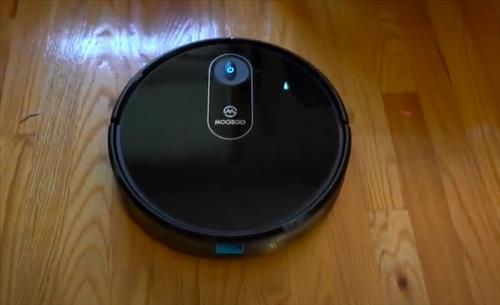 It has a 3-stage cleaning system that works on hard floors and carpets.
This makes it a good fit in many scenarios when help is needed to clean floors automatically.
*This unit was sent to me to review with my honest opinion and results below.
Specifications
MOOSOO Robot Vacuum MT720
2500mAh Battery
120 Mins Runtime
Self-charging
6 Cleaning Modes
HEPA Filter
Built-in 2.4GHz WiFi
Remote Control
Voice control with Alexa and Google Assistant.
The box comes with the Robot Vacuum Cleaner, Remote Control, 4 Side Brushes, Cleaner Brush, Charging Base, Power Adapter, 2 HEPA Filters, and Instruction Manual.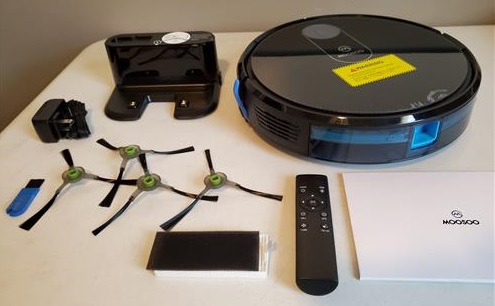 The unit is round with a black gloss and a large power button on the top.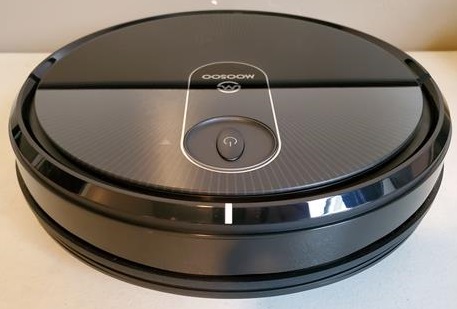 The bottom of the unit has the brushes with 2 Side Brushes that snap on into place.

The charging base has a power adapter and is set up along a wall.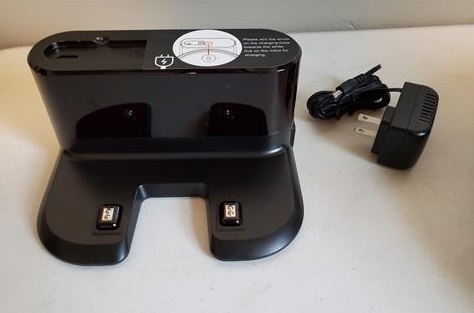 A remote control is included with buttons for Power, Home, Wall, Spot, Turbo, and Full Go.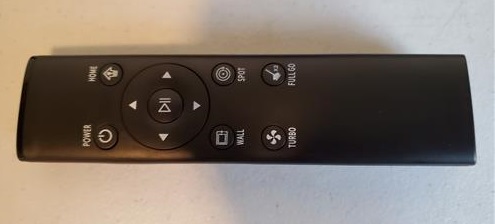 The dust box is located at the back and snaps out to empty and clean.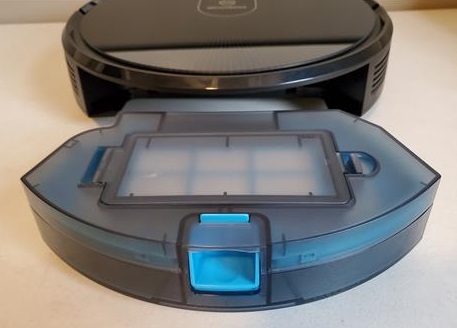 Charging the MOOSOO Robot Vacuum Cleaner
The unit has a charging station that is placed on a wall with the vacuum sitting on the top to charge.
The charging station is placed on a wall and plugged in.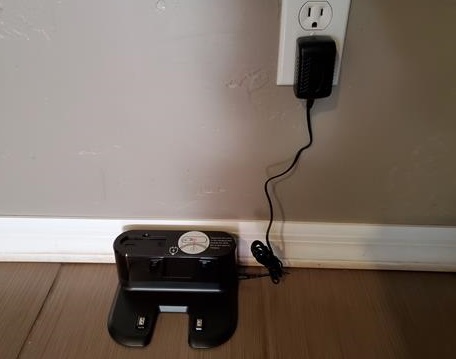 The vacuum cleaner rolls into the charger aligning up and charging.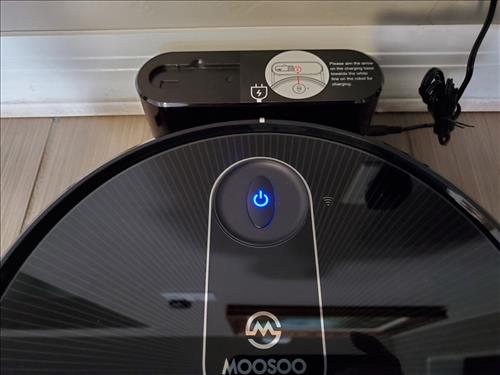 There is an alignment tab on the top that shows it is in the right position.
A Red Light indicated the battery needs to be charged.
A Blue Light indicated the battery is charging.
When the blue light goes off it indicates the unit is charged.
Vacuuming Modes
Using the remote control there are different modes of operation.
Pushing the SPOT button tells the unit to work in a spiral type circular motion and clean a certain spot.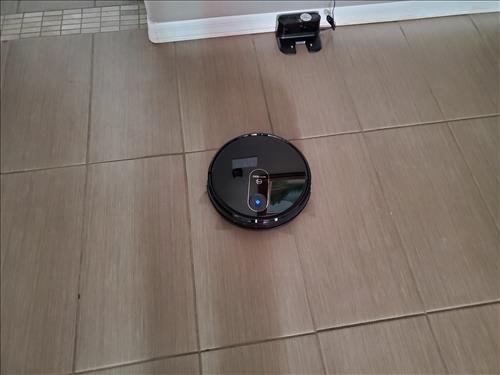 Pushing the Wall button tells the unit to work its way around the edges of a room cleaning as it goes.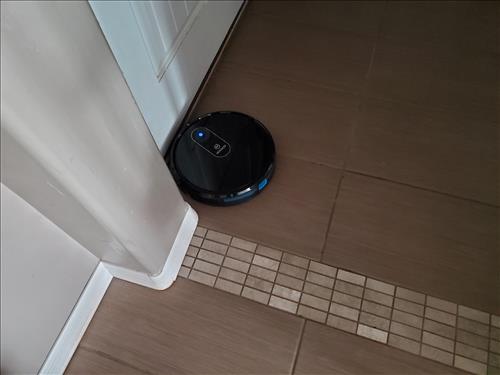 There is also a Return Button that tells the unit to go back to the charging station and recharge.
Summary
The MOOSOO MT720 is a very good robot vacuum cleaner that will be a big help cleaning floors.
Its low height allows it to go under couches and other furniture cleaning hard to get spots.
Emptying the unit is quick and easy by pulling out the dust box at the back.
The MOOSOO MT720 can also connect to the WiFi and use an app Smart Life for control.
The WiFi works with the 2.4Ghz band and not the 5Ghz frequency so be sure to have your smartphone on the same frequency.
I am still testing the unit so far with good results and will update if anything changes.
As always be sure to read the reviews on Amazon, forums, or elsewhere to be sure a unit is a good fit for you.