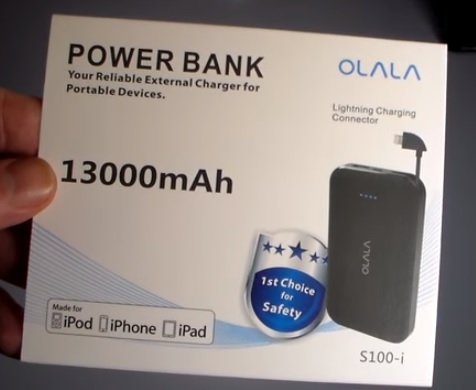 This unit was sent to me to review with my honest opinion and results below.

The OLALA S100 is a 13000mAh battery power bank for charging iPhones, iPads, or Android devices.

It has a built in Lightning connector for iOS devices and is Apple MFi certified.

While it is built mainly for iPhones or iPads it also has a 2.4 amp USB port to charger other electronics.

The box comes with the power bank, charging cable, and manual.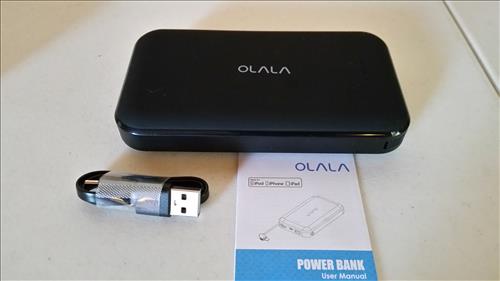 A built in Lightning Cable can be pulled out along with a 2.4 amp USB power port.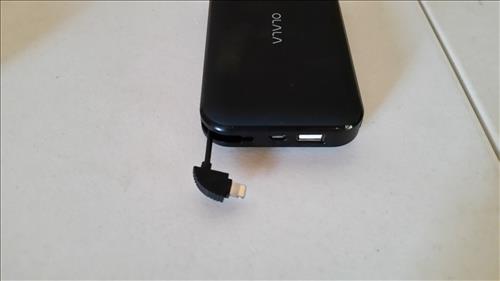 The built-in Lightning connector has a charge output of 1 amp while the USB port can charge at 2.4 amps.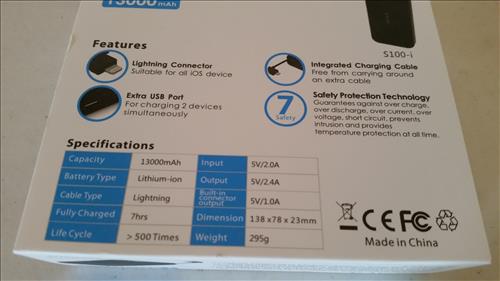 The Lightning cable will mainly be used for charging a iPhone. While it can charge a iPad it will be much faster to use the USB port.

It came with a partial charge but be sure to fully charge it which takes about 8-9 hours for a full battery.

Plugging in a iPhone and iPad it started charging them with no problems.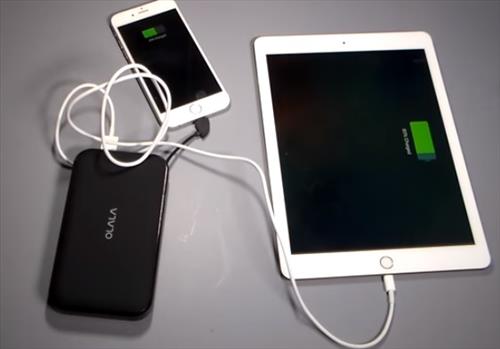 As an example the iPhone 6 has a 1,810 mAh battery so the unit in theory it could charge the phone seven times. 3-4 Charges would be more reasonable since the battery will slowly lose its charge while being stored.

*This post contains affiliate links which at no cost to you allows us earn a commission on product purchases.

Read More Reviews Here on Amazon
OLALA Apple MFi Certified 13000mAh Portable Battery Charger with Built in Lightning Cable for Smartphones – Black


Summary
The OLALA 13000mAh portable power bank is a nice unit to have in a emergency or while traveling and no power ports are available.

It is light and small enough to be carried about and used while on the go.

It is also Apple MFi certified which is a plus knowing that it has gone through testing.

While it is mainly built for use with iOS, android or other small devices can also be charged via the USB charging port.

As always be sure to read the reviews on Amazon or elsewhere to be sure it is a good fit for you.