Today I am reviewing the Syllable D900S Earbuds.
This is a set of truly wireless headphones, and I say truly wireless since there are no wires at all.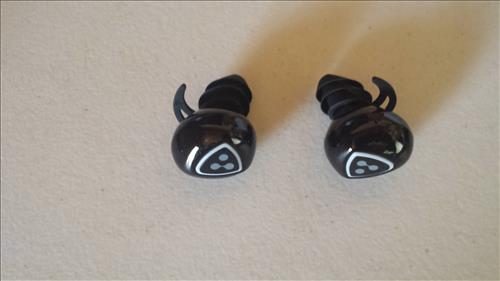 This is the first time I have seen a set like this, usually I get a Bluetooth headset and then there's a wire behind your neck or something along those lines, but not these ones.

You get two of them in the package and they dont have any wires so they connect to each other wireless and that's how they are used.

They come in a little case that is also the charging port for them so they don't have one individual charging port.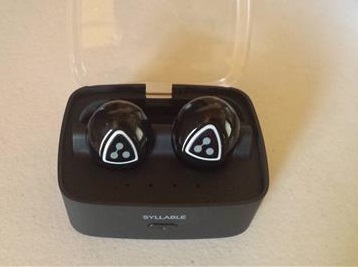 The box has a power plug that after plugging it in charges the earbuds by placing them in it and closing the lid.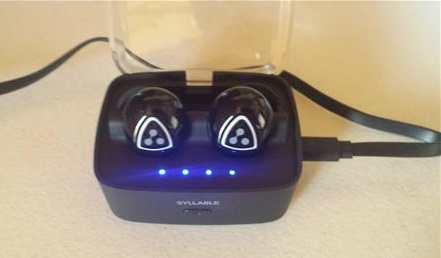 Two extra ear pieces are also included, along with instructions, small carrying bag, and rubber cord that connects the two earbuds to make it easy to carry them about.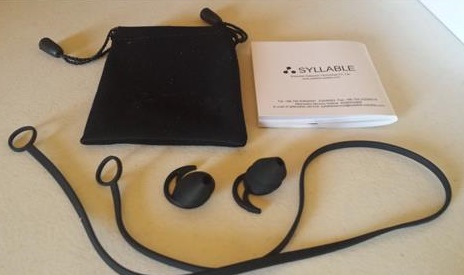 The headphones themselves are made of plastic and fit nicely into your ears. They dont feel like there going to fall out when walking around.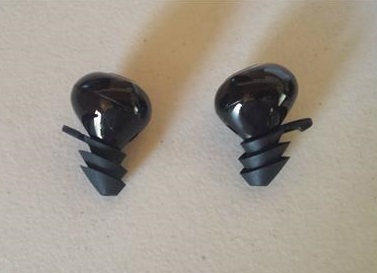 They slide into your ear by turning them about in a twisting motion until they feel right and have the right fit and feel for you.

There is no light to indicate battery life but I used them for three hours and had no problems with them likely lasting longer.

Charging time is roughly 2-3 hours depending how drained the batteries are.

One of them is for the right ear, and one of them is for the left ear.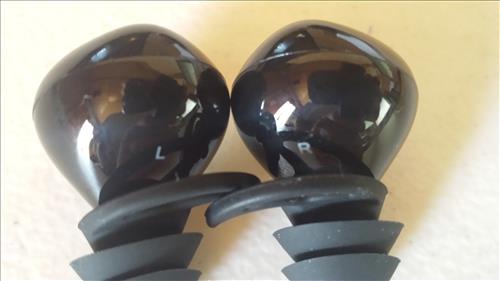 Looking behind the units there is a R and L for Right and Left.

The Right ear piece is the one that connects to a phone, with the left unit also connecting to the right ear piece.

The Right ear bud pairs via Bluetooth which is easy to do by turning it on and than in Bluetooth settings on your phone selecting Pair.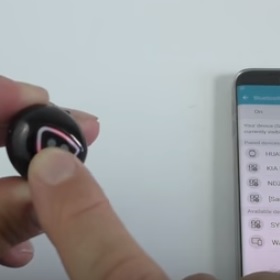 It's very simple to pair them if the left one doesn't pass to the right one then just hold the button and press for 4-5 seconds, it will than start flashing green and the blue and connect to the right unit.

The Right unit can be used by itself if need be but most will no doubt use both.

When making or answering phone calls only the right ear piece transfers sound.

It is a bit confusing as to why the left doesn't work during phone calls but is not that big of a deal. I made a few calls using them and some people did complain that they couldn't hear me that well from the built-in mic. I am still testing them out so keep that in mind.

While listening to music they do get reasonably loud but there are other headphones that get much louder. The Bass is very low and not that powerful.

The sound is clear even at maximum volume so they do work and play music fine even if its not the best available.

Summary
I am still using the Syllable D900S and will update this review if anything changes, so far it is a good headset and does what its supposed to do.

The main selling point is that they are completely wireless with zero wires which is very cool.

Earbuds always have a trade off for one option being better than another so depending on what you want from a headset each positive and negative will have to be weighed as to what is best for you.

As always be sure to read the reviews on Amazon or elsewhere to be sure a set is a good match for you.