Installing SALTS (Stream All The Sources) into Kodi is a two part processes.

First we need to install the tknorris repository SALTS is located in.

Second SALTS needs to be activated.

Location
Name: tknorris Release Repository (tknorris.release-1.0.2.zip)
URL:

Below is two ways to install the tknorris repository, the standard way and the manual way, for those who have problems with the standard method.






Step-By-Step How To Install SALTS addon into Kodi


1… Go System–>File manger



2… Add source



3… Click where it says NONE



4… Enter the URL:

5… In the next box down name it Fusion



6… Double check everything has been entered correctly and click OK

7… From the main menu go to System–>Settings



8… Add-ons



9… Install from a zip file


10… A box will slide open from the side find Fusion and click it.



11… Click kodi-repos



12… english



13… Find repository.tknorris.release-1.0.2.zip and click it, which will install the Tknorris repository



14… Install from repository



15… tknorris Release Repository



16… Video add-ons



17… Click Stream All The Sources and Install


After it downloads and installed it will be located from the main menu System–>Add-ons






Manual SALTS Install Method

Only use this method if the above does not work for you.

1…
Download the tknorris repository and remember the location it is saved to.

tknorris repository download link
https://github.com/tknorris/tknorris-beta-repo/blob/master/zips/repository.tknorris.beta/repository.tknorris.beta-1.0.5.zip?raw=true

For PC Window users dont save it to the desktop or download folder since Kodi will not see it. Save it to a folder On C: or similar.



2…
Open Kodi and go to System–>Settings



3…
Add-ons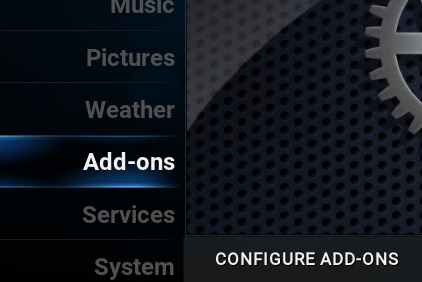 4…
Install from ZIP file



5…
Direct the pop-up box to were the downloaded tknorris repository is located and click on the Zip file.



For me it would be C: but it will be in the folder you saved the downloaded tknorris Zip file in.



6…
After clicking the Zip file it will install and than update. Wait until it is done updating.



7…
Install From Repository



8…
tknorris Repository



9…
Video add-ons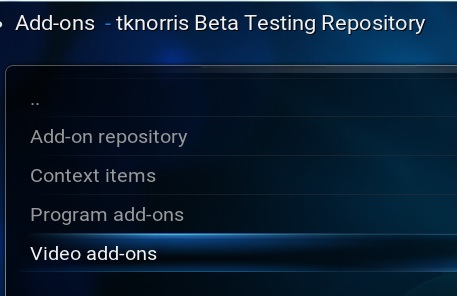 10…
Click "Stream All The Sources" and it will install and than update.