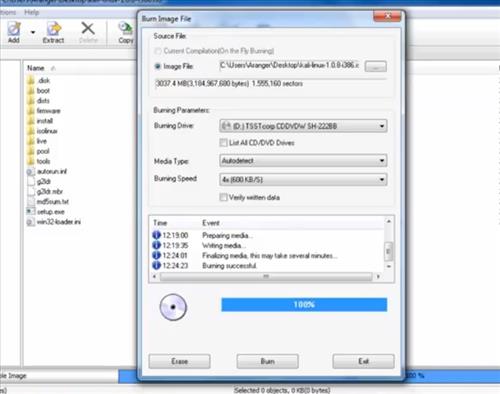 Kali Linux can be run in many ways and no single way is the best, how you run Kali is what fits your setup. The most common way is to use VMware and run Kali in virtualization but you can also boot Kali from a DVD or flash drive. Here is how to make a Kali Linux live boot DVD.


1…First download the Kali Linux ISO here


2…Second image burning software will be needed, you may already have image burning software such as certain version of Nero but if in doubt use Power ISO which can be downloaded here.


3…After you have both the Kali Linux image and burning software, run the burning software such as Power ISO and import the Kali ISO. Then simply burn the image to a DVD.


4…After the DVD is done it can be used to boot any computer with a DVD. I made a video of how to do this step by step Here.




If you have problems for what ever reason creating a Kali Linux Boot DVD than it can always be bought on Amazon here.