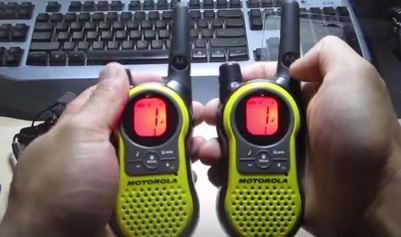 Walkie Talkies are a excellent way to communicate at close range.

Whether your hiking, traveling, or a business that needs communication with employees, small handheld two way radios are indispensable.

So Which Walkie Talkie is the Best?

With the many to choose from and different sets having specific features that another wont, it is difficult to choose one.

Our Pick Is The Motorola MH230R
Motorola MH230R 23-Mile Range 22-Channel FRS/GMRS Two-Way Radio (Pair)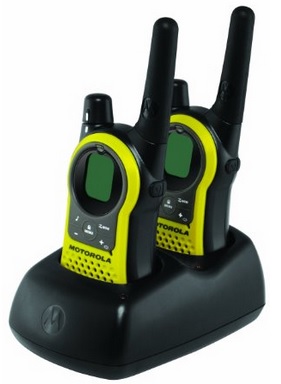 Distance and Range of a Signal
The 23 mile range that it is marketed with is not realistic when it comes to any handheld two way radio.

While theoretically two radios in a clear line-of-site and no barriers in good weather could possibly send a signal 23 miles, in real life this is all but impossible.

A more realistic range of 2-3 miles would be more accurate.

Since the max any non-licensed radio can communicate is 4 watt of output all citizen two way radios will send and receive roughly the same.

Better antennas can help improve a signal but can hinder mobility.

Battery Life
The unit uses a NiMH rechargeable battery.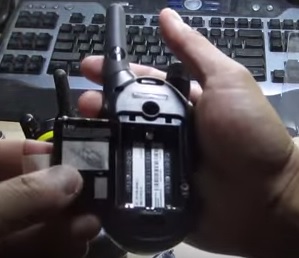 How long it last will depend on the usage. It is rated to last roughly eight hours but this will vary.

As the rechargeable battery ages it will not last as long and eventually need replacing. Three AAA batteries can replace the existing battery pack.

Carrying extra AAA batteries is also an easy fix for longer radio life.


22 Channels and Sub Channels
The Motorola MH230R has 22 channels to choose from but also has sub channels for each of the 22 channels.

More than likely one of the main channels can be used but in a crowded environment were others may be using the same frequencies, having the sub channels is a good feature.

The sub channels are easy to setup by pressing the menu button on the channel you have selected and than scrolling through to the sub channel you want.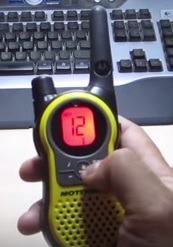 Ringer
The units come with a ringer button that will ring other Walkie Talkies when needed.

This is a useful feature to let someone know you are trying to contact them with out having to talk over the radio.

When the ringer button is pressed the other radio will ring like a telephone.

Built-in NOAA Weather Channels
For those camping or hiking getting weather updates can be important.

The MH230R makes this easy by tuning into the national NOAA Weather channels which broadcast in a loop the current and future weather.

Summary
The Motorola MH230R Walkie Talkie is tough to beat when it comes to quick and easy communications.

They have introduced a updated model to the MH230R called the MH230TPR, but the MH230R continues to be the favorite.

If you need a good Walkie Talkie the Motorola MH230R is a good option. As always be sure to read other reviews on Amazon.





Next Top Selling Handheld CB Radios 2015