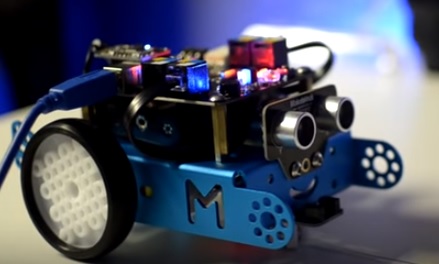 Building your own robot is a fun way to learn about automation and computer controls. There are many DIY robot kits available from beginner to advanced. Many popular kits are controlled by Adrinos or Raspberry Pi due to their wide spread support and low cost. While other kits come with their own electronic controls ready to be setup and programmed.

Our Picks for Top 5 Educational Robot Kits for Beginners

1…
Makeblock mBot Kit – STEM Education – Arduino – Scratch 2.0 – Programmable Robot Kit for Kids to Learn Coding, Robotics and Electronics – Blue(Bluetooth Version)

The mBot is a programmable robot kit made to teach kids the basics about robotics and designed for STEM education.

It has Bluetooth and 2.4 GHz versions

The kit comes with all the components needed to create a robot, including sensors and computer control board.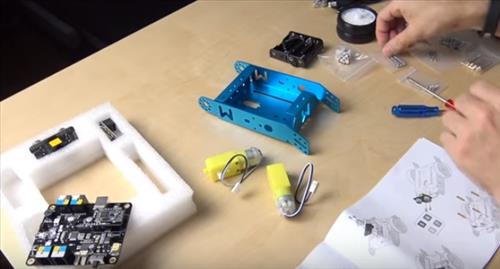 Following the manual everything goes together easily.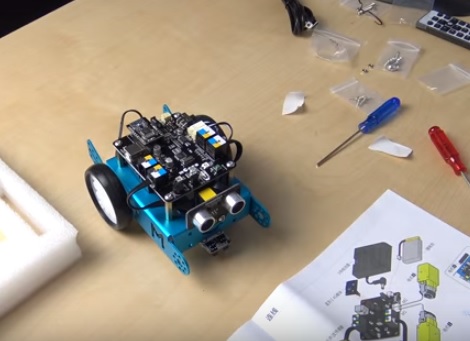 It uses a programming language called Scratch that is was created to teach programming to young students.

The mBot is a good entry level robot kit to teach kids or even adults about robots and how programming works to control it.


2…
Makeblock Starter Robot Kit – Premium Quality – STEM Education – Arduino – Scratch 2.0 – Programmable Robot Kit for Kids to Learn Coding, Robotics and Electronics – Blue (Bluetooth Version)

Makeblock also makes this programmable robot kit that uses an Arduino for computer controls.

The Arduino like the Raspberry Pi are small computers used for computer projects and teaching.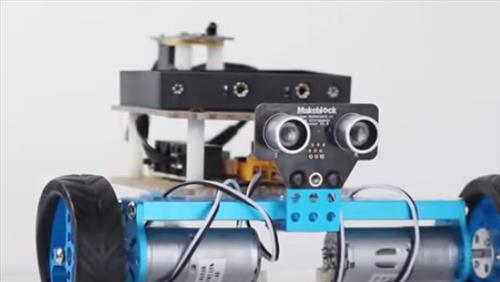 Like many other programmable kits it uses the Scratch programming language to teach computer coding for controls.


3…
11 in 1 Programmable Robot Kit – STEM Learning Educational Robotics Kit for Beginner and Arduino Learners with Video Tutorials, Rokit Smart by Robolink

This Robolink robot kit also uses an Arduino to teach robotics.

Since it uses an Arduino it can be programmed using any of the popular coding languages.

It can be built into 11 different robot modes.

The creators have a website which has video tutorials and images to help in building and programming.


4…
Dexter Industries GoPiGo Robot for the Raspberry Pi

The GoPiGo is a popular Raspberry Pi robot kit that has accessories which can be added later depending on what you want it to do.

Other accessories that can be bought include a camera, sensors, or play missile launcher.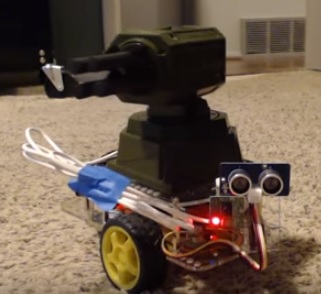 It is compatible with the Model A, B, and B+ Raspberry Pi versions.


5…
OWI Robotic Arm Edge

This robotic arm can move about and pick up objects.

It runs from 4 D-size batteries and uses manual controls. It also has a USB interface which allows for programming which is not included in the kit.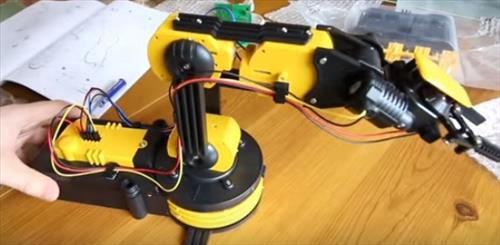 Summary
Building a robot is fun for kids and adults and teaches how computers work along with basic programming skills.

Each kit comes with its own degree of complexity depending on the user.

Be sure to read the reviews on Amazon or elsewhere to be sure a kit is a good fit for you.