Kodi is fast becoming more-and-more mainstream as cord cutters look for cheaper alternatives to cable, and nothing beats free.

Kodi can now be installed on everything from Apple tv to a Raspberry Pi, and of course it can always simply be run from a PC.

The good news is that there is more video streaming add-ons for Kodi than ever before.

There is a small bit of technicality to it but not any harder than it was to figure out how to work that first smart phone and how to add apps.

Add-ons or plug-ins are simply like apps which are installed into Kodi to allow it the functionality you want it to do.

It is always a good idea to have more than one media add-on installed just in case something happens to one than another can simply be used until the other one is fixed.






Top 5 KODI Streaming TV / Movie Add-ons and Plugins 2016
1… Exodus


Exodus was created by the abhor Lambda to replace the very popular Genesis add-on

Like Genesis is quickly became a fan favorite and is currently the most used Kodi movie / TV plugin used.

Read Here For How To Install Exodus


2… Phoenix


Phoenix is one of the older add-ons available and has been steadily updated.

It has a lot of content including mo=vies and TV shows.

Read Here For How To Install Phoenix

3… 1Channel


1Channel is that go to add-on for Kodi that streams both TV shows and movies. It has all the latest TV shows and movies available along with all the old classics. It is basically Netflix on steroids and all for free. The plug-in once installed automatically updates. For U.K. users workarounds have to be found or another add-on since it is been blocked from being used there. If you live in the United States than then this is a must-have add-on.

Read Here For How To Install 1Channel

4… UK Turk's Playlists


UK Turks Playlist has a lot of options for content. It includes live TV, movies, TV shows, documentaries and more.

It has a one-click-to-play option so no need to pick through a server list, simply click and a video will start.

Read Here For How To Install UK Turk's Playlists

5… Specto Fork


Specto Fork came about when the popular Genesis code stopped working and began to break.

Since it is updated Genesis code it is basically the continuation of it similar to Exodus.

Unlike Exodus which doesn't have a favorite folder to save to, Specto Fork does which makes it easy to quickly find your favorite programs.

Read Here For How To Install Specto Fork






Old Top Add-ons


…ProjectFreeTV



Project Free TV is good for TV shows. Like other add-ons after a TV show has been aired it is usually updates to Project Free TV quickly and reliably. Although it does have a movie section the selection is limited but as far as watching your favorite TV shows this is a good plug-in to have.

…IceFilms


Ice films is been around for a while now and is a good go to plug-in to watch the latest movies. It lacks in TV shows but if you want to watch the latest movie or your favorite old shows this is a plug-in to have. Ice films plug-in streams directly from their website which has over 75,000 movies to choose from.

… Genesis


Genesis has a interface that very much resembles a Netflix style approach. It has both TV shows and movies to choose from and is gaining in popularity.

… NaviX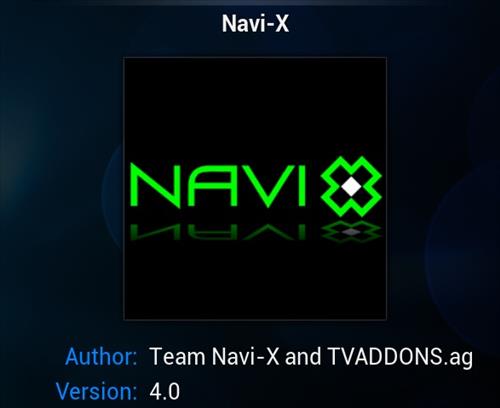 NaviX has been around since the early days of XBMC/Kodi when it was still a media Center for the Xbox. It is a interface for a barrage of channels run by people with their favorite content. Everything from TV shows, movies, documentaries and even foreign channels can be found within it.