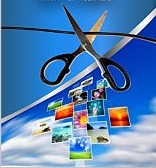 Kodi, previously called XBMC has become a very popular home media center among cable cord cutters.

The reason it has become do popular is simple, #1 it is free, and #2 addons can be installed to do just about anything.

Addons are what make Kodi unique among home entertainment software. A Kodi addon/plugins works much the same way a app does on a smartphone.

For example the popular addon called 1Channell allows free TV and movies to stream straght to your TV, all for free.

There are many addons that developers create for Kodi from music to video.

One of the problems Kodi has had in the past is the difficulty of installing it and installing addons. In the past it was much more geared toward computer hobbyist and not for the normal person.

This has changed drastically in recent years. Kodi can now be installed on a Desktop/Laptop, Mac. Apple 2 TV, Androids, and even a Raspberry Pi.

There site has these packages available for download and installation.

There are also many tutorials and YouTube videos showing how to install and use Kodi. Many books are also available with the top selling ones listed below.

Even though Kodi has become much more user friendly in the past year or so there still is some degree of technical skills needed to get up and running.

There are many Kodi boxes and android sticks that come with Kodi pre-installed and ready to run.


Kodi XBMC Books

…
This is a book about Kodi and MythTV which is an alternative to Kodi. It is written for a person that is looking to cut their cable cord. It shows how to setup a old computer to be a HTPC and run Kodi or MythTV.



…
A basic Kodi book that walks through the steps of installing it on a android box and setting up add-ons to get free channels.



…
A guide to setting up Kodi on android devices from phones to tablets.