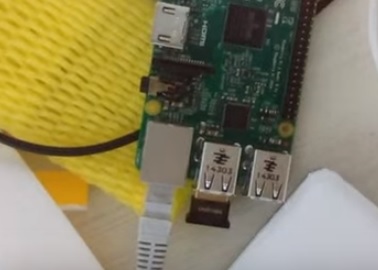 Bluetooth is a good and cheap wireless protocol to use with a Raspberry Pi.

All that is required is a small Bluetooth Dongle to be connected to a USB port on a RasPi and the correct drivers loaded.

The Raspberry Pi 3 has built-in Bluetooth so one would only be needed if a package you are using is not compatible.

You may already have an old Bluetooth dongle laying around that can be used with a Raspberry Pi but if not they are cheap from $5-$15 dollars.

Not all Bluetooth Dongles work, it depends on the manufacture and the chipset that is used.

The reason for this is that drivers that have been coded for the Raspberry Pi and Bluetooth simple don't cover all dongles out there.

Below are compatible Bluetooth Raspberry Pi dongles. Be sure to read the reviews on Amazon or elsewhere to be sure a unit is a good fit in your setup.

…….
Bluetooth USB for the Raspberry Pi



…….
Plugable USB Bluetooth 4.0 Low Energy Micro Adapter (Windows 10, 8.1, 8, 7, Raspberry Pi, Linux Compatible; Classic Bluetooth, and Stereo Headset Compatible)



…….
Panda Wireless Combo (Wifi+Bluetooth) – Raspbian "wheezy" and OpenELEC compatible



…….
Panda Bluetooth 4.0 USB Nano Adapter – Windows XP/Vista/7/8/8.1/10, Mint, Ubuntu, Fedora, openSUSE, Lubuntu, Zorin, BackTrack5 R3, Kali Linux, Raspbrian Wheezy and OpenELEC



Installing Bluetooth drivers on a Raspberry Pi
To get Bluetooth working with a RasPi the correct drivers need to be loaded for the Dongle.

Depending on what the Pi is being used for and software running the drivers may already be installed or need to be installed.

Here are some examples.

Openelec and RasPi Bluetooth drivers
A JBtek USB Bluetooth Dongle will work out of the box with Openelec 5.0.6 running on a Raspberry Pi 2 Quad core. Simply enable Bluetooth in the settings before going to the Bluetooth menu and it will work with no issues using a Playstation Dualshock 3 controller.

If it is used with OSMC (Rasbian) than a series of commands need to be done.

Example: Installing Bluetooth drivers OSMC (Rasbian)
Open a terminal window
Sudo apt-get install update
Your Raspberry Pi will perform a series of updates, including downloading the necessary files. When it's complete, enter the following command:

sudo apt-get install -y bluetooth bluez-utils blueman

Again, your Raspberry Pi will perform a series of updates. Once the updates are complete, go to Preferences -> Bluetooth Manager to manage your Bluetooth devices. If you're asked to enter a code to pair, many devices use 0000 as the default code.

Summary
Getting Bluetooth to work with a Raspberry Pi can be easy or turn into a headache depending on the Dongle used and the software used.

When buying a Dongle for the RasPi read though the comments on Amazon or forums to see how it works with the software you plan to use.

If you run into a problem simply remember the correct drivers for the Dongle need to be loaded, and Bluetooth needs to be enabled in the software you are using.