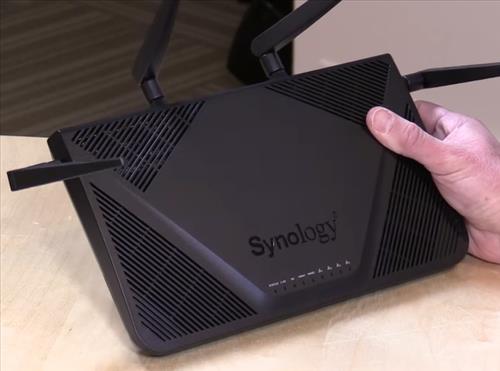 The Synology RT2600AC Router is one of the more advanced routers with a lot of added features and options.
One such option is the ability to configure a VPN on the router that all devices in a home or office can use.
Having a VPN configured on a router saves having to install and set up a VPN on multiple devices.
The Synology RT2600AC Router has a 2-Core 1.73GHz CPU and 512MB of RAM.
Things Needed
VPN Service Provider
VPN Service Config File
Computer Connected to the Synology RT2600AC Interface
A VPN service provider will be needed with many good VPNs available.
A few of the current top VPNs include IPvanish, ExpressVPN, and NordVPN.
Whichever VPN is selected a file called the Config File will need to be downloaded from the VPN provider.
The Config File contains all the VPN server address and a security certificate called a CA file.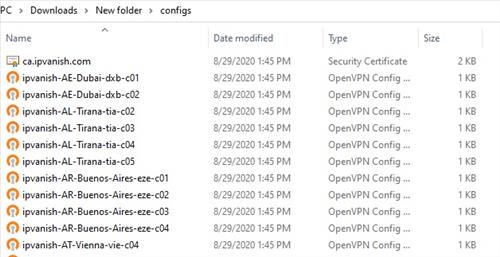 The CA file is usually at the top of the list with all the VPN servers listed below it.
Often there are thousands of servers available to choose from.
Multiple profiles can be set up each with a different server selected to get the best speeds for your location.
Synology RT2600AC Router on Amazon
Synology RT2600ac – 4×4 dual-band Gigabit Wi-Fi router, MU-MIMO, powerful parental controls, Threat Prevention, bandwidth management, VPN, expandable coverage with mesh Wi-Fi
How To Install a VPN on a Synology Router
The first thing to do is Download the configuration file called configs.zip. In this example, I am using IPvanish VPN.
https://www.ipvanish.com/software/configs

Extract the file configs.zip

Log into the Synology router and Click on Control Panel.

Click Network.

Click Network Interface.

Click on Create and Create New VPN Profile.

Select Open VPN (via Importing a .ovpn Profile) and click Next.

Enter a Profile Name which can be anything.

Enter the VPN provider Username and Password.

Click Browse on Import .ovpn file and select a server from the Configs File list.

Click Browse on CA certificate and import the security certificate usually at the very top of the list.
Click Browse on CA Certificate and import the security certificate usually at the top of the list.
Click Next, there will be more advanced options that will be user-specific.

Once done the VPN Profile will be listed.

Select the VPN Profile and click on Connect.