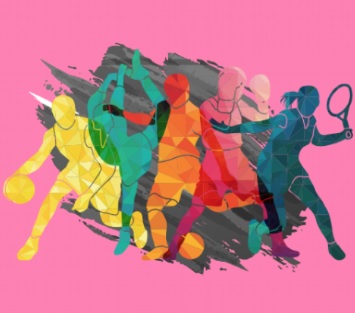 Kodi sports add-ons often don't work as well as many other add-ons since the content is not recorded and usually Live.
Live feeds for Kodi can be a hit-or-miss depending on how well maintained the add-on is.
One day an Addon will be working great and the next day is down.
With that said they are improving all the time.
Below are the best options currently available. If you find one that works well for you please share it in the comment section.
Using a good VPN with Kodi is always suggested for privacy and security. If you need a good low cost VPN to use with Kodi Try IPVanish it has multiple high speed servers with no throttling or logs.
*WirelesSHack.org has No affiliation with Kodi, any Addons, Repos, or Builds. WirelesSHack.org is a news and informational site which does not support or condone copyright infringement. Kodi should only be used with content that is bought and owned personally or is in the public domain.






Best Kodi Sports Addons 2020 Quick Overview

| Addon Name | Repo Name | Repo URL Location |
| --- | --- | --- |
| Sport HD | Bugatsinho | https://bugatsinho.github.io/repo/ |
| Rising Tides | Mullafabz | http://mullafabz.xyz/Repository/ |
| Sports Lounge | Flecha | https://flechanegra.github.io/ |
| DS9 | DejaVu | https://dejavurepo.github.io/ |
| The Loop | Loop | https://loopaddon.uk/loop/ |
| Alpha Quadrant | Diamond | http://repo.rubyjewelwizard.com/ |
| Sportowa TV | Mbebe | https://mbebe.github.io/blomqvist |
| The End-Zone | Grindhouse | http://grindhousekodi.tk/repo |
| Sports Zig | Cy4Root | https://cy4root2.github.io/zip/ |
| Torque | Ezzer Macs | http://ezzer-mac.com/repo |
Top 10 Best Sports Addons for Kodi 2020 with Details
Sport HD

Sport HD is a Kodi sports add-on located in the Bugatsinho Repository.

The main menu has Live Events, Sports, Best Leagues, Settings and more.

It pulls in feeds from SportHD and other websites and displays them in a long list to choose from.

A green dot is next to the games available and will give several links to choose from.

Rising Tides


Rising Tides is a live sports and IPTV Add-on for Kodi.

It has sections for Football Highlights, Sports Channels, Football, PPV Events, Extra and more.

Sports Lounge


Sports Lounge is a Kodi sports add-on located in the Flecha Repository.

It gives a long list of live games that can be watched with 3-5 different links to try for each.

How To Install Sports Lounge Kodi Addon

DS9

DS9 is a Kodi sports add-on from the DejaVu Repository.

Sections include Live Daily Sports, EPL Live, WWE, AEW, UFC Replays, Sports Replays HD (RD Only), and World Sports Channels.

The Loop


The Loop is a Kodi sports add-on located in the Loop repository that has been steadily updated and works very well.

Sections include CBC Regional, Fan Zone, Fight Zone, Game Zone Replay, Golf 24/7, NBA Zone, NBC Sports Regional, NFL Zone, NHL Zone and more.

Alpha Quadrant Sports


Alpha Quadrant is a Kodi sports add-on with a lot of sections.

Sections include Sports News and Documentaries, Channels, Replays, Sexy Sports and more.

Sportowa TV


Sportowa TV is an international Kodi sports Addon from Mbebe Repo.

Sections include Sport 365 Live, Live Looker, Live TV.sx, TVP Sport, Crickfree, Strims World, LiveSport.ws, SportsBay, TVCOM, and Live Channels.

Each section has its own links to find a game so if one does not work or have a game another one likely will.

The End-Zone


The End-Zone is a Kodi sports add-on located in the Grindhouse Repository .

The main menu has sections for NFL, NBA, NCAAF, MMA/Boxing, and Wrestling.

Sports Zig

Sports Zig is a Kodi sports add-on from Cy4Root Repository.

Section include Sports Devil, Fitness, All Sports Replay, TAP, Swift, Laloa, and more.

Torque

Torque is a Kodi motor sports add-on all about racing, cars, bikes and more.

Sections include Live Zone, Super Cars, Super Bikes, Car Shows, Virtual Racing, Formula 1 Archive, Specials, and more.
Summary
Kodi media center is ever evolving and becoming better every day.
One of the things that makes Kodi such a valuable media center is not only because it is free but the add-ons that can be installed.
Sports add-ons for Kodi are in a state of evolution and not exactly perfect. With that said there are a few and more being created all the time.
When it comes to add-ons and Kodi it is usually never a good idea to rely solely on one.
Add-ons can go down for a variety of reasons from the coder not maintaining it to simply changes that are to drastic to fix.
Kodi has come a long way in recent years and steadily only gets better. As of right now relying only on Kodi for your favorite sports may be a challenge and a bit of a hit and miss.
If you have a favorite sports add on that you know works please let us know.