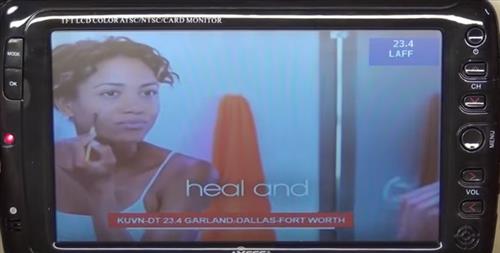 Portable TVs with a built in ATSC/NTSC tuners are great for road trips, the office, camping, or just about any place when your away from home.

The first thing most do is look into smartphone apps or streaming services which are great when you have a internet connection.

Currently with out a network connection there is no good options for watching free over-the-air TV broadcast on a smartphone.

The good news is that there are many portable TVs that can decode a over-the-air TV signal for many TV networks such as Fox, NBC, CBS and so on.

The built in antennas in many portable TVs are not the greatest and often need help from a external antenna.

If you live in a large city close to the broadcast towers you likely wont have much problem picking up a good signal.

But if you are not close to the transmission towers it may be a bit of hit and miss using the built-in antennas.

There are many external antennas that can be used in combination with a small portable TV that come in all sizes and price ranges.

Read Here For Information on External antennas.


Sound Quality
Many of these small TVs don't have the greatest sound quality with their built in speakers.

To get good sound external speakers can be plugged in or headphones can be used which can improve the sound.

This will vary from brand to brand but don't expect it to be greatest.


Battery Life
Some units come with a built-in battery and others will use AA batteries or similar. How long a unit can stay charged is also important.

Most will come with a car charger and wall charger which can readily supply power.

If a unit uses AA batteries than it would be a good idea to invest in rechargeable ones or stock up.


Screen Size
There are many screen sizes to choose from. Smaller screens may be less desirable but will help the battery last longer.

A portable TV should at least be capable of playing 720p or even 1080p for a clear picture.

Our Picks for Top Portable Digital TVs

…….
RCA DHT235A 3.5-Inch LED-lit 720p 60Hz TV (Silver)

The RCA DHT235A has small 3.5 inch screen which helps battery life and portability.

It runs from DC power source or four AA batteries.

The sound is not the greatest which is to be expected and best if headphones are plugged in.

YouTube Video Review




…….
Axess 7-Inch, LCD TV with ATSC Tuner, Rechargeable Battery and USB/SD Inputs, TV1703-7

The Axess TV1703-7 has a 7 inch screen which can play 720p and 1080p.

A nice feature the USB port which allows movies to be run from a USB flash drive.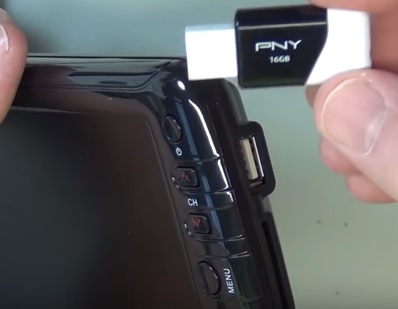 It has a built-in Lithium rechargeable battery with a car charger and wall charger.

It also comes with a small external antenna, remote control, and a small stand that can attach to it.

YouTube Video Review




Summary
In these days of on demand video from YouTube to Hulu some may not like the over-the-air free TV experience.

Most are used to having their shows rerecorded or streamed straight to their devices. But a small on the go TV can come in handy on many occasions when no internet connections are available.