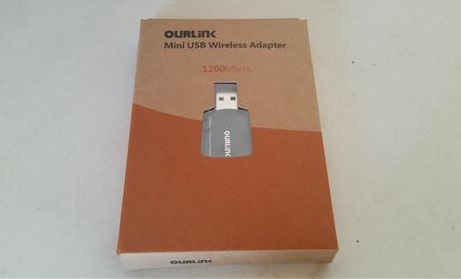 The Glam Hobby Ourlink is a small, low-cost wireless 802.11ac USB adapter.
It is dual band and has a rated speed of up to 1200Mbps. (867Mbps at 5GHz, and 300Mbps at 2.4GHz.)
It also is a USB 3.0, so there is no need to worry about USB 2.0 bottlenecking.
The box comes with the dongle, instructions, and a disk with Drivers.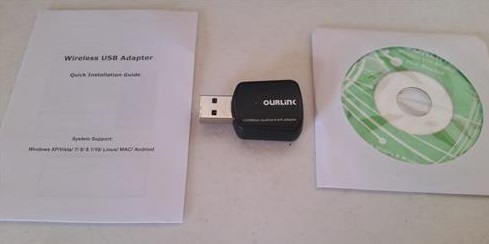 The Ourlink is compatible with Windows XP, 7, and 10. We decided to do our testing on Windows 10.
Plugging in the dongle, Windows 10 found it without having to install the drivers with the correct chipset. We installed the latest Drivers to be sure.
It uses the 8812AU Wireless Chipset.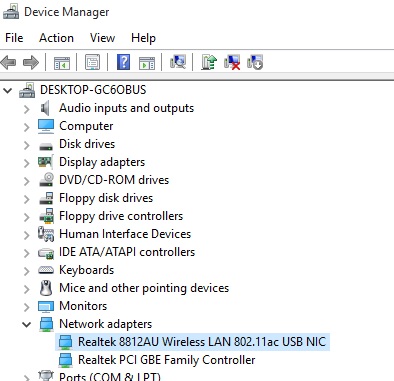 We installed the latest Drivers since the wrong Driver can greatly reduce an adapter's speed and reliability.
2.4GHz Wireless-N Test
The first test we did was on the 2.4GHz Wireless-N side of the dongle. The router is a Trendnet 80211ac router placed 10 feet away with a clear line of site.
Using Speedtest.net, it got the speeds of 48Mbps down and 5Mbps Up.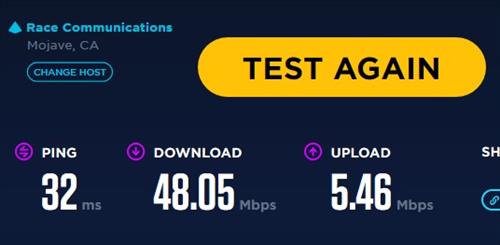 The next test of the 2.4 GHz was computer-to-computer on our internal network. The computers did not have SSD drives so we copied to a USB 3.0 USB flash drive.
In this test, it ran at a solid 98MBps download speed.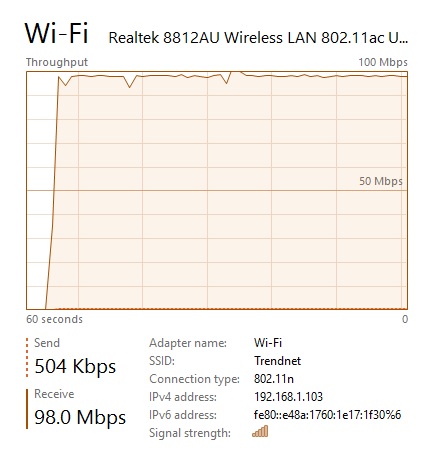 For the last test, we switched over to Windows 7 Desktop, installed the latest drivers and used Iperf3.
Iperf is a tool for network performance and measuring the throughput of a network. We set it up on our internal network.
It gave us 87.1 Mbits per second throughput using the default TCP settings.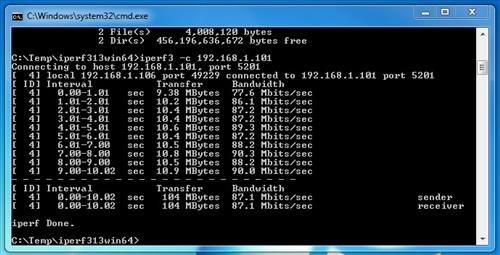 5GHz Wireless-AC Test
On the 5GHz side, we could not get it to show up as a Wireless-AC dongle, and it stayed as a Wireless-N.
We reinstalled the driver and restarted the computer and router, and it still stayed on Wireless-N. We are still doing the test on this to be sure it is not our Windows 10 machines or 802.11ac router.
The speed was 98Mbps on our internal network computer-to-computer.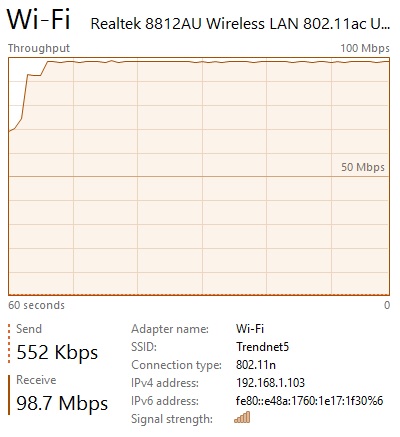 Iperf3 in default TCP mode gave us 92.2 Mbits per second throughput.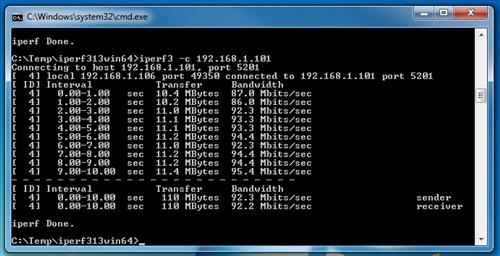 *This post contains affiliate links.
Read More Review Here on Amazon
OURLiNK USB WiFi Adapter 1200Mbps USB 3.0 Wireless Network WiFi Dongle Mini Compact Size for Laptop/Mac,Dual Band 2.4G/5G 802.11ac,Support Windows 10/8/8.1/7/Vista/XP, Mac os 10.6-10.15 (Mini Size)


Summary
The Glam Hobby Ourlink mini wireless USB adapter ran at almost 100Mbps down in our test, which is good for such a small dongle.
We did have problems connecting the 5GHz side to show up as an 802.11ac unit. We are still testing it out to see if it is in our equipment or not.
There are much faster USB WiFi adapters, but they also cost much more.
For the price, it is a solid WiFi dongle and would be a good replacement for a broken laptop internal WiFi card or even an upgrade.
As always, be sure to read the reviews on Amazon or elsewhere to be sure it is a good fit for you.