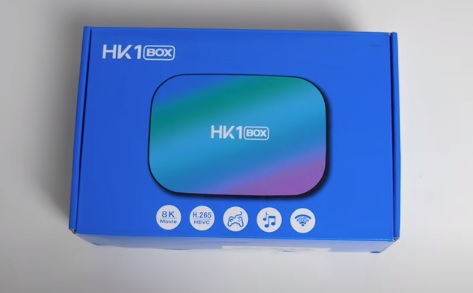 The HK1 Android TV Box is a low-cost media center built to stream 4K videos at 60fps along with basic game-play.
It has an S905X3 CPU, which is a good processor for budget media players in 2023.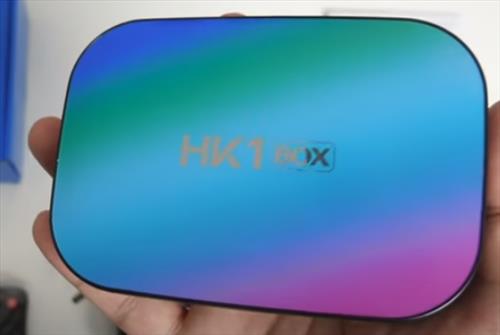 The unit also has 4GB of RAM and 32GB of internal storage space.
This makes it a good unit for those looking for a low-cost media center box that can play 4K video.
*This unit was sent to me to review with my honest opinion and results below.
HK1 Android TV Box Specifications and Features
CPU: S905X3
RAM: 4GB
Internal Storage: 32GB
GPU: G31 MP2
Android 9.0
WiFi Dual Band 2.4GHz 5GHz
Bluetooth 4.0
The package comes with the HK1 Android TV box, User Manual, Remote Control, Power supply and HDMI cable.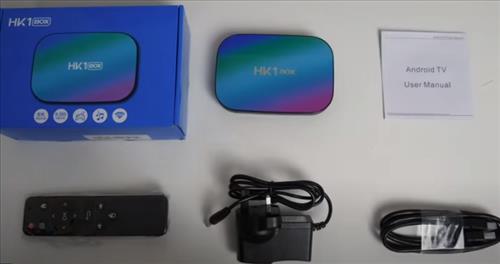 The HK1 has rounded edges and a nice design on the top that changes colors with the angle.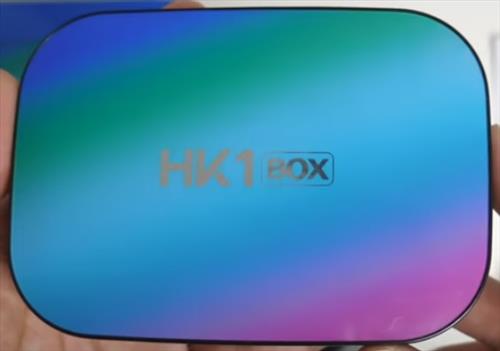 The side has a Micro-USB slot, USB 3.0 Port, and USB 2.0 port on the edge.


The back has Gigabyte Ethernet, HDMI, SPDIF, and power plug.


Powering on the unit, it boots into a basic Android home screen Launcher.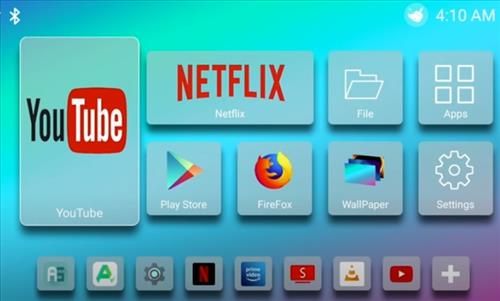 It also comes with many apps installed which can always be customized in Settings or the Play Store.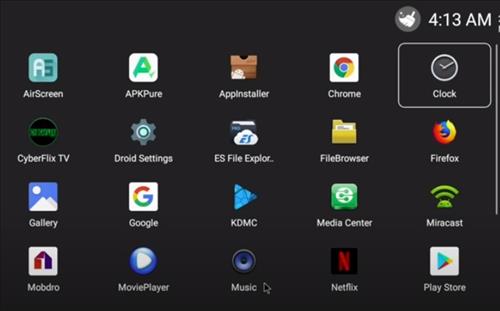 Testing screen mirroring it did very well displaying with Miracast.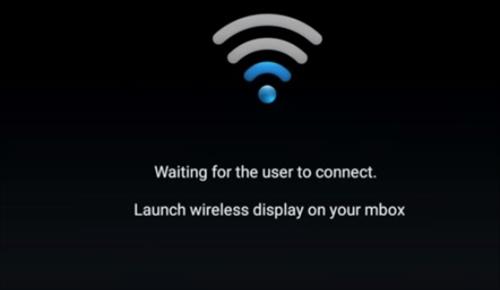 Testing the video resolution it had no problems playing 4K videos @60fps.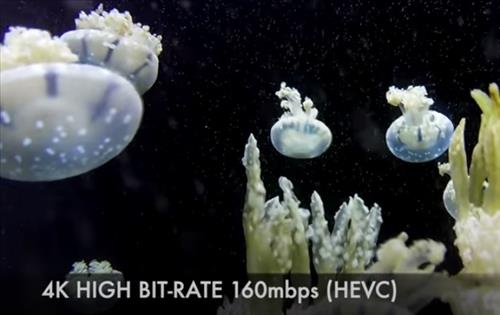 The installed Netflix app which only plays at 480P since they require wide-vine certification.


Netflix requires devices have certification such as not being rooted and wide-vine support or will only play 480P resolution.
Game-play was tested with Asphalt 8 and Crossy Road which it had no problems running.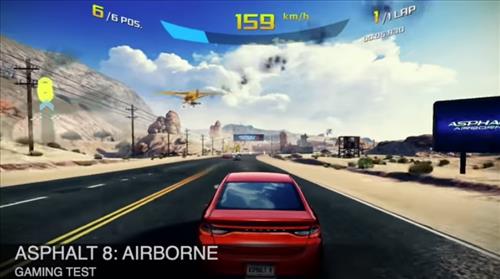 A WiFi Speed test gave a Download speed of 59Mbps and Upload Speeds of 18Mbps.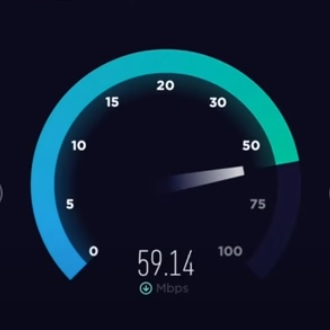 Doing a benchmark test Antutu gave a score of 72207.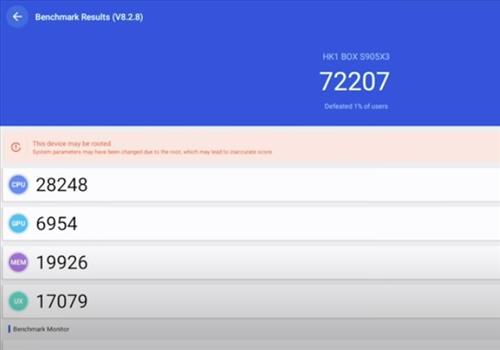 Geekbench benchmark gave the results of 748 Single-Core and 2016 Multi-Core.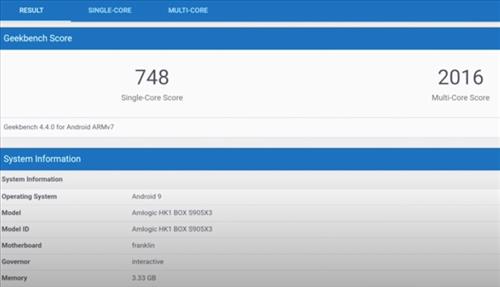 *This post contains paid affiliate links.
HK1 Android TV Box Availability
Available Here on Amazon
Summary
The HK1 Android TV Box is a good unit for the price and will make a good basic media player.
It has no problems streaming 4K videos @60fps, along with basic gaming.
If you are a big Netflix user, it only streams at 480p since the box is rooted along with not much DRM support, which Netflix requires.
The HK1 will have no problems playing Kodi or any add-ons and will make for a good Kodi box.
There are better Android TV boxes with better hardware, but they do cost more and have a lot of features that may not be needed.
If you just need a basic Android TV box with fast WiFi that can play HD 4K videos, the HK1 is a good unit.
I am still testing the unit so far with good results and will update if anything changes.