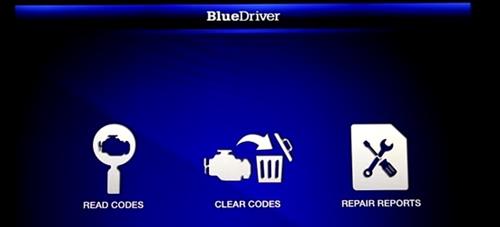 An OBD2 scan tool is one of those things that can make a real difference to a DIY mechanic or a car owner.
For example, a car owner can use a low-cost OBDII scan tool to find the problem causing a car to run badly or an engine light to come on. A mechanic can use the same tool to diagnose a mechanical problem and repair it.
This has huge benefits for a car owner or a backyard DIY mechanic looking to save money.
A vehicle owner can also research cost for repairs on a bad part before ever talking to a mechanic.
All of this can be done very cheaply, less than $15 dollars for some Bluetooth OBDII scan tools.
How Does a Bluetooth Scan Tool Work?
A wireless scan tool is plugged into the OBDII connector in a car or truck.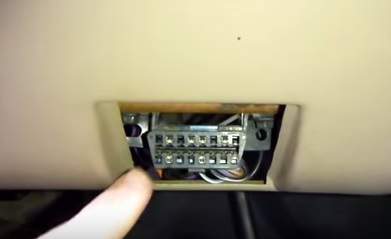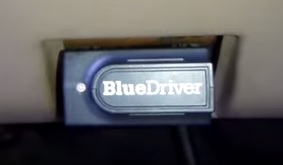 The Scan tool transmits a Bluetooth signal to a smartphone or tablet which communicates with an app.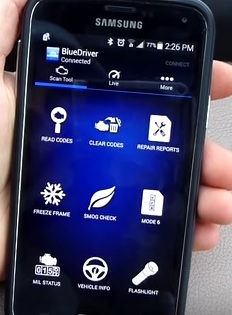 The app will communicate with the vehicles computer and display any codes which the app translates the problem the car is having.
Most apps have many more options than diagnosing problems. For example, they can also display RPM, speed, oil pressure and much more.
So which scan tool is the best for an Android smartphone or tablet.
There are many units available with some of our favorite picks below.
As always be sure to read the reviews on Amazon or elsewhere to be sure a unit is a good fit for you.
*This post contains affiliate links.
Our Picks for the Best Android Bluetooth OBDII Automotive Scan Tools
Bafx Products BAFX3127

Bafx Products – Wireless Bluetooth OBD2 / OBDII Diagnostic Car Scanner & Reader Tool for Android Devices – Read/Clear Your Check Engine Light & Much More

BAFX Products BAFX3127 is a Bluetooth OBDII scan tool that is a good unit for cars and trucks.

It is low-cost and uses an app that can diagnosis problems with vehicles made after 1996.

It does not come with an app but there are many free and paid apps that can be bought cheaply an used, such as Torque for android

This is a great option if you are looking for a quick, easy, and low-cost solution.


BlueDriver LSB2

BlueDriver LSB2 Bluetooth Pro OBDII Scan Tool for iPhone & Android


The BlueDriver OBD2 scan tool option is more expensive than the other options but comes with everything needed to get up and running with your smartphone.

It works with android and iPhone's.

This is a good solution for the professional or home user. It also comes with a one year warranty.

Video Review



KONNWEI KW902

KONNWEI KW902 Bluetooth OBD2 Scanner Android/PC Car Diagnostic Scan Tool Wireless Car Code Reader Vehicle Check Engine Light Scan Tool Support All OBDII Protocols (Orange)

The KONNWEI KW902 is a low-cost option for an OBDII Bluetooth scan tool.

It doesn't come with an app so one of the free scan tool apps or paid ones will need to be obtained.

This is a good option if you are on a budget.


FIXD OBD2

FIXD OBD2 Professional Bluetooth Scan Tool & Code Reader for iPhone and Android

The FIXD OBD2 is a Bluetooth unit that works with iPhone and Android.

Most ONDII dongle are setup to work with Android with the FIXD OBD2 setup to work with both.


Summary
An OBD2 scan tool can save you a lot of time and money when used right.

The benefits of using such a tool can be anyone from a professional to a home user.

As with any purchase be sure to read the reviews on Amazon to make sure it is the right fit for you and your vehicle.

While one person may be comfortable finding their own app and configuring it another may not.

Which ever unit you purchase once you have one working it will be highly beneficial.