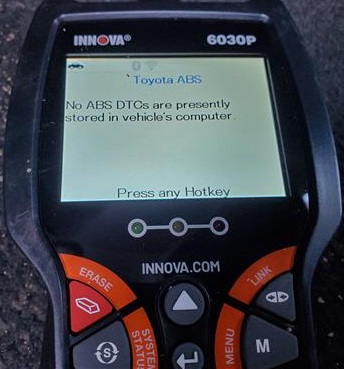 The INNOVA 6030P is an OBDII scan-tool with many added features such as ABS and battery test.
All scan tools will scan and clear basic OBDII engine codes but most cannot scan and clear ABS (Anti-Lock Brakes).
This makes it a good unit for those who need to read and clear not only engine error codes but also brake system errors.
It is also a wireless scan-tool with built-in Bluetooth that works with an app making it a standalone unit or work with a smartphone.
*This unit was sent to me to review with my honest opinion and results below.
Features
10 OBDII Modes
Live Data Stream
Read / Clear Engine and ABS Codes
Battery and Charging System Test
Emission / Smog Check Readiness LED
Severity Alert
RepairSolutions2(APP)
The package comes with the 6030P scan-tool and quick start guide.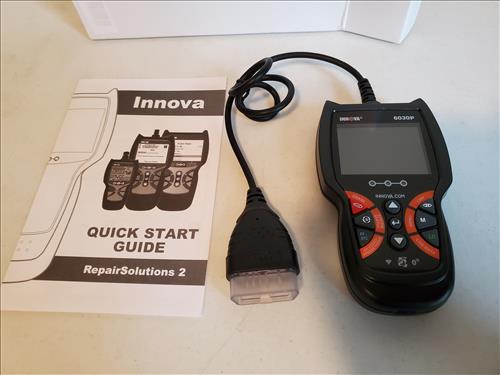 The buttons are clearly labeled and well laid out.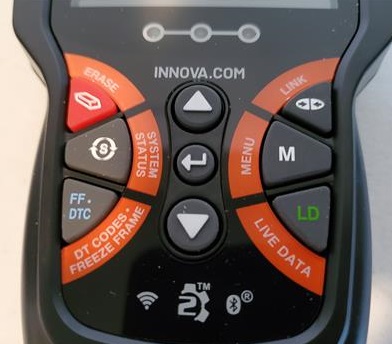 Buttons include erase, system status, DT codes/freeze frame, link, menu, and live data.
Using the scan-tool is easy by plugging into the OBDII port on a car or truck.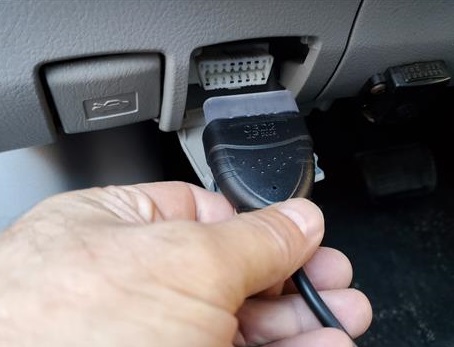 All vehicles 1996 and newer have an OBDII port usually on the driver side dashboard.
The unit draws power from the OBDII port and automatically powers on.

The unit will display any error codes along with emission related codes.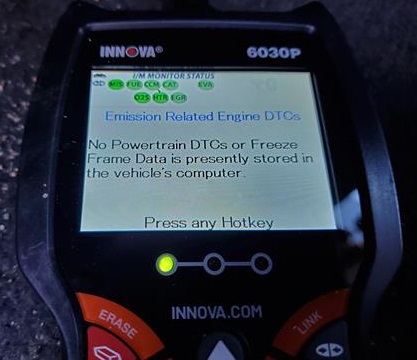 Pressing the menu system status will bring up the standard OBDII section and ABS section for brakes.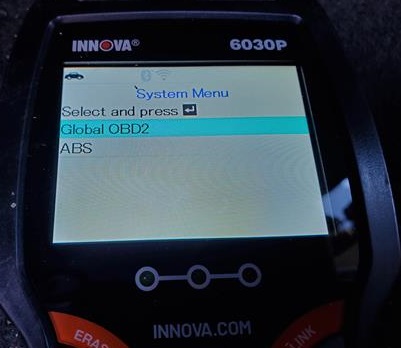 The unit is also wireless with built-in Bluetooth which can send data to an app.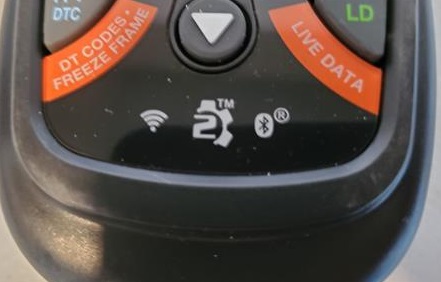 The app is called Repair-Solutions 2 and is available in the Google Play Store or the App Store.
At the bottom is a USB port for updates from the INNOVA website.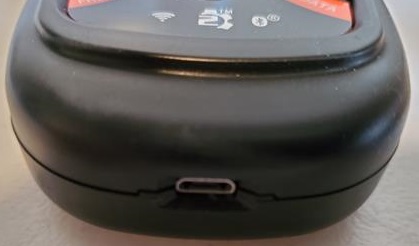 *This post contains affiliate links.
Read More Reviews Here on Amazon
INNOVA 6030P Obd2 Scanner ABS/Check Engine Light Live Data Code Reader with Battery Test/Code Severity Levels/10 OBDII Modes
Summary
The INNOVA 6030P is a good OBDII Scan Tool with advanced features such as ABS.
This makes it a good unit for a small mechanic shop or a DIY mechanic looking to do repairs.
It will find engine codes for any vehicle foreign or domestic built after 1996.
The built-in ABS and battery testing features are nice to have for advanced users.
The Bluetooth feature is also nice since it can communicate with an app which can often have many benefits.
I am still testing the unit so far with good results and will update if anything changes.
As always be sure to read the reviews on Amazon, forums, or elsewhere to be sure a unit is a good fit for you.