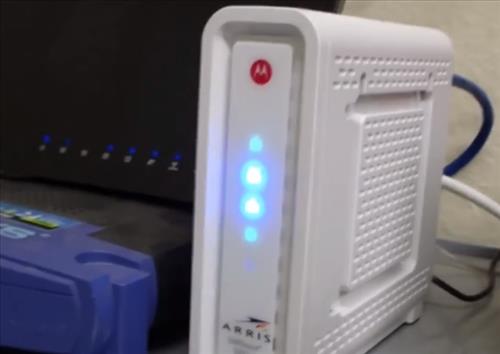 If you are looking to replace your cable modem from Comcast it is an easy task to do.
Replacing the cable modem is a good way to save on the rental fee which runs around $8-$10 dollars a month.
Depending on the cable modem/router bought you could even improve the WiFi reception.
How Hard is the Set Up for a Modem with Comcast?
It is easy to set up a new modem with Comcast within a few steps.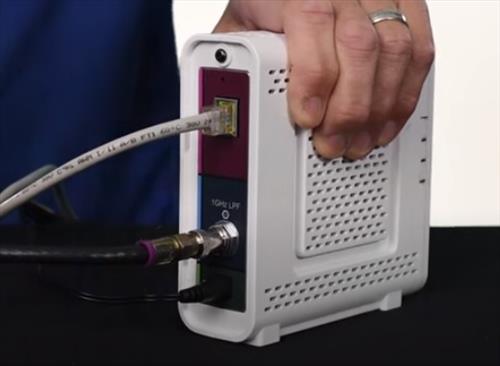 The first step is to plug your router into the modem with an Ethernet line and attach the box to the cable line.
After plugging everything in go to the web address www.xfinity.com/activate and activate the modem.
Once plugged in and activated the modem will be ready to be used.
Types of Modems for Comcast
Cable Modem Only

If you already have a good router getting a cable modem only is likely a good option.

A cable modem and router can be two separate devices or combined in to one called a combo package.

A cable modem is needed to talk to Comcast and a router is needed to broadcast the signal throughout your home.

Dedicated cable modem and routers can be bought separately and is done for a number of reason. Such as you already have a router or need a router with better WiFi.

Router

A router broadcast a WiFi signal to all your devices from smartphones to laptops. A router will have multiple WiFi and Ethernet connections that can be used.

A router by itself can not talk to Comcast but will be needed to communicate with your household devices.

High-end routers can be bought that have higher transfer rates, better wireless, and even come with features such as a built in VPN.

Cable Modem / Router Combo

Combo cable modem / router packages can also be bought and is what Comcast rents to customers.

Combo packages can be good but often lack features that a good router will have.

A combo package can be a good option to quickly have everything needed to get online without worrying about separate devices.
Type of Cable Modem Needed
Cable modems use a specification called DOCSIS to communicate with a customer sending and receiving data.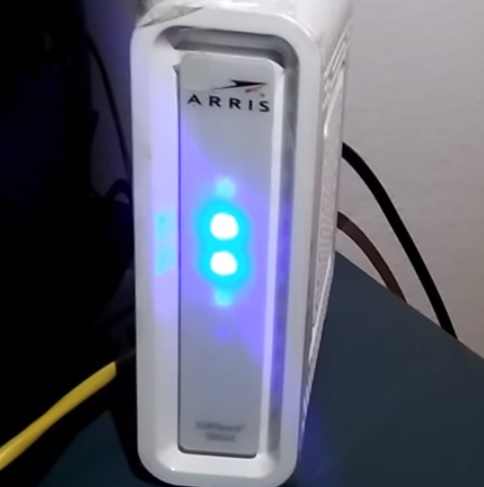 DOCSIS (Data Over Cable Service Interface Specification) is the standard used by cable companies to talk to customers.
DOCSIS standards are DOCSIS 1.0, 2.0, 3.0, and 4.0.
A DOCSIS 3.0 or 4.0 is the type of modem needed to talk Comcast.
For example, I have used the ARRIS SURFboard SB6141 with great success with Comcast.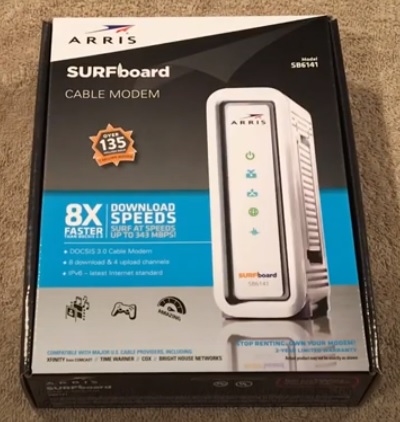 The ARRIS SURFboard SB6141 is DOCSIS 3.0 cable modem that is modem only.
There is a ARRIS SURFboard combo package that includes a router but since I already have a good router I am using the modem only.
ARRIS SURFboard SB6141 on Amazon
ARRIS SURFboard (8×4) DOCSIS 3.0 Cable Modem, approved for Cox, Spectrum, Xfinity & more (SB6141 Black)
Type of Router Needed
As long as the cable modem is setup almost any router can be used, of course faster the better.
WiFi has names given to the protocols it uses as they are released called 802.11.
The 802.11ax also caaled WiFi 6 is the fastest and newest protocol but any 802.11ac WiFi 5 router will also be good.
When looking for a router get a Dual-Band unit since it works on both 2.4GHz and 5 GHz frequencies and protocols.
With a dual-band router a signal can be tested on different bands to get the best possible result.
The router I have used with good success is the TP-LINK Archer C7 AC1750. It is dual band so will work with any device and had the new 802.11ac protocol.
There are better routers with the new 802.11ax WiFi 6 protocol.
Example 802.11ax WiFi 6 Router on Amazon
NETGEAR Nighthawk 12-Stream AX12 Wifi 6 Router (RAX120) – AX6000 Wireless Speed (Up to 6 Gbps) | 3,500 sq. ft. Coverage
Setting Up Your New Modem with Comcast
The set up is fairly simple with modem needing to be connected to the cable line and powered on.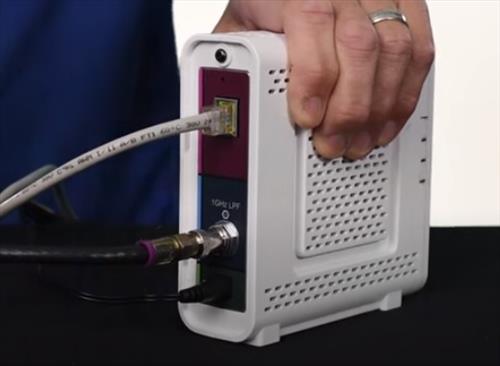 It will need to be activated which can be done here on Comcast Activation page. www.xfinity.com/activate
A router will have an Ethernet cable which plugs into both units.
Each router will have its own setup which is basically giving it a WiFi password to connect your devices.
Summary
If you would like to replace your modem then it is an easy tasks to do which allows you to save on the $8-$10 a month rental fee.
While buying a combination router/modem is an option there are many good routers with better antennas for wireless and high speed data transfer, especially a household with multiple devices.
If your unit is old or become obsolete and at the end-of-life phase than owning your own equipment is a good option.
As always be sure to read the reviews on Amazon, forums, or elsewhere to be sure a unit is a good fit for you.