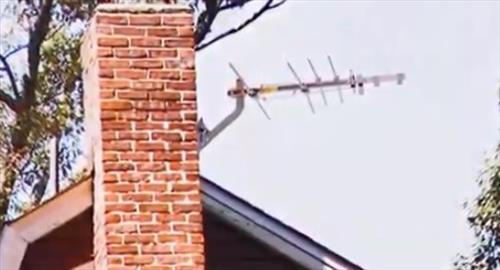 If you live in a rural area receiving free over-the-air TV signals can be challenging at times.
TV broadcast signals follow a line-of-site, so the terrain can be a big factor when receiving a signal.
With that said, there are some TV antennas that work better for long-distance and work well in rural areas.
Directional vs. Omni Directional TV Antennas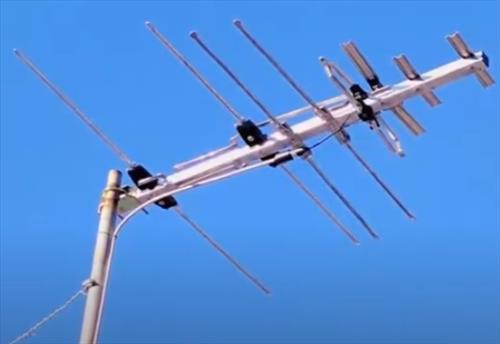 Directional TV antennas, also called Yagi, work very well when pointed directly at the signal source (TV towers).
While Directional TV antennas need to be pointed directly at the source of the signal, they work very well once set up correctly.
There are different ways to dial in a Directional antenna, with the most common and simplest method to turn it until the best signal comes in.
Once the best signal is being received the antenna is locked into place.
The opposite of this is the Omni-Directional TV antenna, which can pick up a signal from any direction and does not need to be pointed directly at the source.
RVs and trailers often use Omni-Directional antennas since they don't need to be pointed directly at the source signal.
This works well when the broadcast towers are close but not so well for distance.
For these reasons, it is usually best to stick with a Directional TV antenna in rural areas that may be located far away from the TV broadcast towers.
Indoor vs. Outdoor TV Antennas in Rural Areas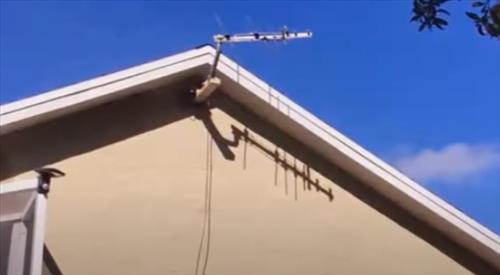 Indoor antennas have a hard time picking up signals unless the TV towers are very near.
Indoor units often work well in a city but will not work as well in a rural area.
An outdoor TV antenna is almost a must-have to pick up the best signal in a location far from the TV towers.
An antenna can be mounted on a roof or pole, which can greatly help to receive a signal.
TV Signal Amplifier or Booster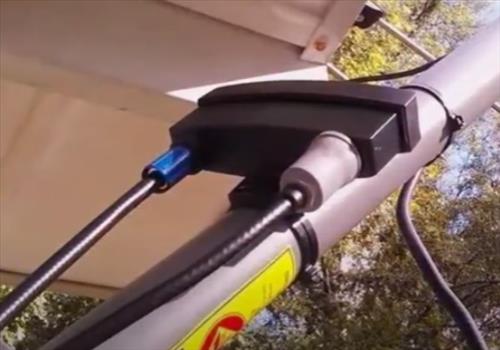 Using a combination of an amplifier and booster often gives the best results.
A pre-amplifier can be set up at the antenna and a booster added to the TV to improve a signal.
An amplifier or booster can not pick up a signal but can improve it greatly.
They are easy to install with the cable attached to an amplifier or booster, so the signal goes through it.
Read Here for Our Picks on Best Amplifiers and Boosters.
So what is the best TV antenna for a rural area?
Opinions will vary as to the best TV antenna with many good units available.
Some of our favorite options are below. If you have a good unit that has worked well for you, let us know in the comments.
As always, be sure to read the reviews on Amazon, forums, or elsewhere to be sure a unit is a good fit for you.
*This post contains affiliate links.
Our Picks for Best TV Antenna for Rural Areas 2023
RCA Outdoor Yagi

The RCA Outdoor TV antenna has been available for a while and is a good option for rural areas.

It is directional with different mounting brackets to mount it on a wall or pole.

The unit will need to be assembled, which should be no problem for a handy type of person.

No amplifiers or boosters are included, which, if needed, will need to be bought separately.


Clearstream 4Max

The Clearstream 4Max is a very good antenna for a rural area and built for those serious about getting the most OTA channels possible with the best reception.

Since it can also pick up UHF and VHF signals, it boosts the available TV channels that can be received.

The unit is designed for indoor or outdoor installations, but in suburban and rural areas, it will work best outside.


Channel Master CM-4228HD

The Channel Master CM-4228HD is a big square antenna that works very well, picking up signals from a distance.

The unit will need some assembly and includes brackets to mount it in the best location.

It is built to receive VHF or UHF signals which boost the number of channels that can be picked up.
Where are the TV Broadcast Towers Located In Your Area?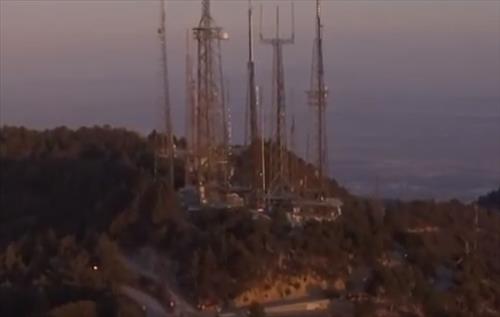 The first step for any setup is to know where the TV broadcast towers are located.
Several sites online show where the transmission towers are and what stations can be received.
Summary
If you live in a rural area and want to cut the cord, using a TV antenna is a good option.
All the basic TV channels can be received, including Fox, CBS, ABC, PBS, and much more.
Using good amplifiers and boosters can also greatly improve free OTA signals.
Something being introduced is called ATSC 3.0 Next-Gen TV, which is a big upgrade to the currently used ATSC 1.0.
ATSC 3.0 is mainly known for broadcasting 4K TV but also is a huge improvement at transmitting a signal at a distance.
When ATSC 1.0 was introduced, HD 1080p was a big upgrade at the time, but the range was lacking compared to older analog signals and the new ATSC 3.0.
Many TV markets in the USA are committed to broadcasting ATSC 3.0, so check your area for news of an upgrade.
There will be no need to upgrade an antenna once ATSC 3.0 is introduced with any of the current units working well.
Current antennas work well with ATSC 3.0 and will not need to upgrade, but the TV tuner inside the TV or external TV tuner will need to be upgraded to receive an ATSC 3.0 signal.