Real-Debrid has been around for a while and is a good way to get better links with Kodi add-ons.
While the free links that most add-ons use work there can be a lot of searching at times to find a stream that plays.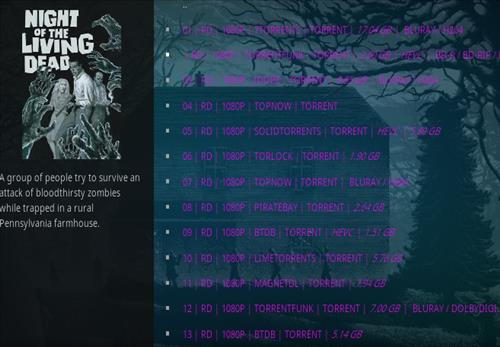 After configuring Real-Debrid with Kodi the free links and paid (RD) links will be shown.
Real-Debrid, for a fee, helps solve this problem giving only good links.
The service can be used on any Kodi install such as an Android TV box, Windows, Fire Stick and more
It also works with almost all the popular add-on such as The Crew, Tempest, Venom, Magic Dragon, and more.
*WirelesSHack.org has No affiliation with Kodi, any Addons, Repos, or Builds. WirelesSHack.org is a news and informational site which does not support or condone copyright infringement. Kodi should only be used with content that is bought and owned personally or is in the public domain.
What is Real-Debrid?
Real-Debrid is a multi-hoster service that allows downloading of videos very quickly.
Multi-hoster services, for a fee, providing high quality links with unrestricted servers.
Real-Debrid is one such service that simplifies the process of getting these high quality links.
Kodi add-ons combined with Real-Debrid can pull in these high quality links and display them along with the standard free links.
There are also other services that can be used including All-Debrid, Debrid-Lin.fr, Link-Snappy, Megga-Debrid, and Premiumize.me.
If the other services are used the set up will be similar to Real-Debrid setup.
Real-Debrid vs Standard Free Links
Standard free links require more searching for a good link that will start a stream and play it without buffering.
If you use Kodi and the free links work for you there is no need to pay for Real-Debrid.
Real-Debrid is a benefit to those who use Kodi a lot and don't like searching for good links.
Finding a good link is the problem most users have with Kodi add-ons with Real-Debrid helping to solve this problem.
URL-Resolver vs Resolve-URL
There are currently two main ways to configure Real-Debrid with the add-ons URL-Resolver and Resolve-URL.
URL-Resolver is controlled by TV-Addons which has become a bit rouge with popups and blocking other add-ons with their add-on Indigo.
Resolve-URL has no popups and does not stop other add-ons from working.
For this reason, Resolve-URL is recommend.
Both will work and if you have both installed the set up is the same and will need to be done to both separately.
Types of Real-Debrid Plans
Currently, they have plans ranging from 15 days 3 Euro (3.50 dollars) to 180 days which cost 16 Euro (19.00 dollars).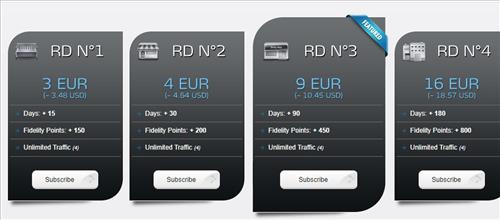 If you are just starting out and want to test the service the lowest cost one will likely be best.
Just remember when the days are up since your Kodi setup will default back to the free links.
They take payments with a Credit Card, Amazon Pay, Prepaid Tickets, Cryptocurrency, and SMS Phone.


How To Sign Up for a Real Debrid Account
Go to the Real Debrid website and at the top right click Sign Up.

Fill out the sign-up form.

After signing up an email will be sent to your inbox.

Go to your email inbox and click the link to activate the account.

You will be taken to a page that displays your account is activated.

Click Login at the top right and sign into your account.

After you login select the type of plan that works best for you and purchase a plan.

How To Setup Real-Debrid with Kodi

At the top left click the System Settings Icon

Click System

At the bottom left change Standard to Advanced.

On the left highlight Add-ons.

Scroll to the right and select Manage Dependencies.

Scroll down and select Resolve URL.

Select Configure.

Highlight Universal Resolvers.

Scroll to the right and then down to the Real-Debrid Section.

Select Priority.

Change the number 100 to 90 and click Done.

Click OK at the top right to save the number.

Click Configure again.

Highlight Universal Resolvers again and be sure Enabled is set to On.
Click on (Re)Authorize My Account.

A PIN will display to type into the box at the URL https://real-debrid.com/device. (You will have 90 seconds to type in the Pin so be sure to be signed in and ready.)

Type in the PIN number.

Click Allow

The set up can be named and saved.

The Real Debrid setup is now done and ready to be used.

How To Use Real Debrid

Select a video to play by clicking on it.

Links will be scraped showing both Paid and Free links found.

After being scraped they will be shown in a long list.

Clicking the top link will start automatically going through the list playing it.

If a link gets stuck click on Cancel for it to move on to the next link.

Can My Real-Debrid Account Be Used on More Than One Device?
Yes, it can be used on more than one device as long as the devices are on the same IP address.

5 devices on the same internal network with 1 IP address can be used.

For example, you will be able to set up Real-Debrid on five devices in your home such as an Android TV box and Fire Stick.

They will only work from your home since they all will have the same IP address from your service provider.

Best Real-Debrid Kodi Addons

Almost all Kodi add-ons can be used with Real-Debrid with these the most popular.

Summary
Using Kodi with Real-Debrid is a way to quickly find good links that will work without buffering.

The service does cost money so will not be for everyone.

While using the free links makes it harder to find a good link they do work.

If you only use Kodi occasionally using the free links is likely the best options.

If you use Kodi a lot using Real-Debrid can help make things much simpler to use.