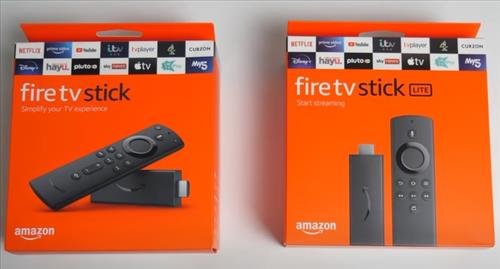 If you are looking to buy a new Fire TV Stick you may have noticed there are now different versions including the 3rd Gen standard version, 4K, and now a Fire TV Stick Lite version.
You may be wondering what the difference is and which version is right for you.
The main difference is the price, performance, and remote controls.
Amazon Fire TV Stick (3rd GEN) vs Fire TV Stick Lite
Summary
The main difference between the 3rd GEN Fire TV Stick and Fire TV Stick Lite is the remote controls and the price.
There is some difference in sound quality which is likely not noticeable to most users.
The resolution is the same for both at HD 1080p.
If you need to control your TV and Fire Stick with the same remote control the 3rd Gen version is likely best.
If you want the best low-cost option the Fire Stick Lite is likely best.
Have you used both Fire TV Stick Version? Let us know your thoughts below.