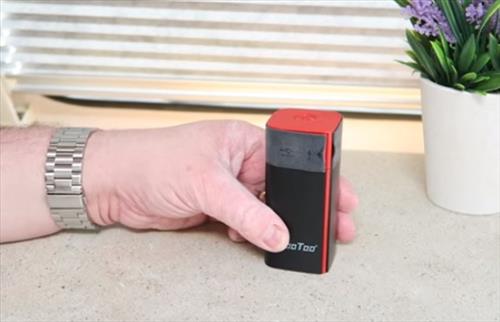 Going on long car trips can cause issues when there is no internet especially when one person has a movie/song file another wants to hear or watch.
Mass storing all your media files and then having your own traveling portable WiFi that shares all the data to any device is possible on the cheap.
These devices have different names such as portable router, traveling router, mobile router and so on.
Whatever name they go by the main thing to look for of any router that can share files in a vehicle, is its compatibility with multiple devices, storage capacity, and charge time.
Some of these mobile routers have many other features such as connecting to your home files when an internet connection is available, or even a VPN that secures your connection.
Everyone will have a different need from a portable router such as someone traveling with children, streaming their own movies to their own devices can easily be done.
Someone who travels a lot for business may want more storage for data, access to home data, and security such as a VPN while doing so.
One size mobile router doesn't fit all so here is our picks for best portable routers.
As always be sure to read the reviews on Amazon, forums, or elsewhere to be sure a unit is a good fit for you.
*This post contains affiliate links.
Our Picks for Best Portable WiFi Routers
TP-Link AC750 Wireless Portable Nano Travel Router

TP-Link AC750 Wireless Portable Nano Travel Router(TL-WR902AC) – Support Multiple Modes, WiFi Router/Hotspot/Bridge/Range Extender/Access Point/Client Modes, Dual Band WiFi, 1 USB 2.0 Port

TP-Link makes many good router including portable travailing routers.

The TL-WR902AC is one of there newest units that comes with the new WiFi-5 wireless-AC protocol.

They also have a Wireless-N unit that at a lower cost, see below.

It has many built-in features including Router, Hot-spot, Range Extender, Client, and Access Point Modes.

It is powered by a Micro-USB cable and has a USB slot for a flash-drive or other external media.

Media such asd videos or music can be copied to a flash drive and shared.

There is a switch that sets the mode along with an Ethernet port.

The TP-Link TL-WR902AC is a great unit with many built-in features that makes it nice when on the road or even at home.


TP-Link N300

TP-Link N300 Wireless Portable Nano Travel Router(TL-WR802N) – WiFi Bridge/Range Extender/Access Point/Client Modes, Mobile in Pocket

TP-LINK also has a few different portable routers available each with different features.

The TL-WR802N is a wireless-N unit that has a transfer rate of up-to 300Mbps.

A USB drive can be plugged into it allowing for multiple streams of music or videos to anyone in the car. If you have all your media on a computer at home they can be easily transfer to a external hard drive or flash drive and after plugging into the TL-WR802N shared with any one with-in range. It also can support Router, AP, Client, Repeater and WISP.

It is a low-cost unit that has many features that many will find useful.


TP-Link N150

TP-Link N150 Wireless 3G/4G Portable Router with Access Point/WISP/Router Modes (TL-MR3020)

This portable router has many features but its main feature is to share a 3G/4G mobile connection and boost the signal.


HooToo Filehub

HooToo Filehub, Wireless Travel Router, iPhone iPad Portable SSD Hard Drive Reader, Photo Backup Device, 10400mAh External Battery Pack Travel Charger – TripMate Titan

TripMate makes many different styles of portable routers. The Titan is a follow up to their poplar Nano unit.

The Titan is a good router to add sharing data to a moving vehicle via mobile WiFi. It shares data by using a USB flash drive or Mirco Sdcard. It can also share WiFi in a hotel, secure communications, and connect to your home files.

Since many hotels only have one WiFi connection point and charge for more the TripMate Titan can share an internet connection to multiple devices.

Videos and music can also be copied to a flash drive or SD-Card and sherd with multiple device.

For example, it can be setup in a vehicle with movies copied to a flash drive and shared to any smartphone, tablet, or laptop connected to it.

Since a mobile internet connection will likely be spotty it is an ideal way to keep the kids busy with pre-planned movies and music brought along.

The TripMate Titan is a very good travel router with many features to fit most any scenario.