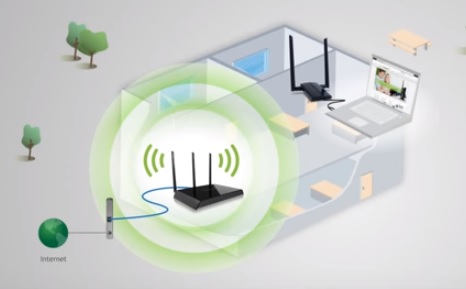 802.11ac was introduced in 2013 and is the newest WiFi protocol.

802.11ac also called Wireless-AC has a number of new features that give it advantages, and even some disadvantages, to the last WiFi protocol Wireless-N.

Speed
The biggest advantage a 802.11ac USB adapter has over older protocols is speed.

Depending on the version of 802.11ac it can transfer data considerably faster than previous 802.11 protocols.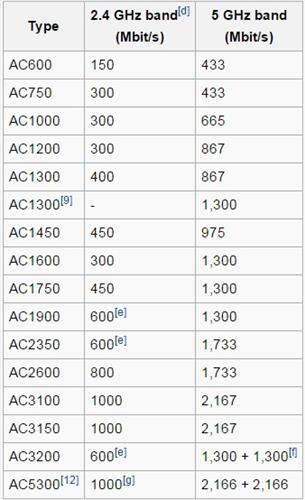 Depending on the Wireless-AC USB adapter it can theoretically transfer data ranging from 433 Mbps, to several gigabits per second.

Given that Wireless-N moved data at a max 300 Mbps the speed offered by Wireless-AC is much faster.

Range
The one downside to Wireless-AC is that it doesn't travel as far as the older protocols.

The reason for this is that it works in the 5 GHz frequency while older protocols work in the 2.4 GHz band.

Lower frequencies can travel better than higher frequencies.

This means that while Wireless-AC is much faster it also need to be closer to a router than older protocols. While this may not matter much to many it is something to keep in mind.

Our Picks for Best USB 3.0 Wireless AC Adapters

Asus (USB-AC56) Dual-band Wireless-AC1300 USB 3.0 Wi-Fi Adapter

The Asus USB-AC56 is a fast USB 3.0 Wireless dongle.

It can transfer data up-to 1300 Mbps, 867 Mbps over Wireless-AC and 400 Mbps over Wireless-N.

The Asus USB-AC56 is a dual band adapter so it works with any protocol and can move data in the 2.4 GHZ range and 5 GHz range at the same time.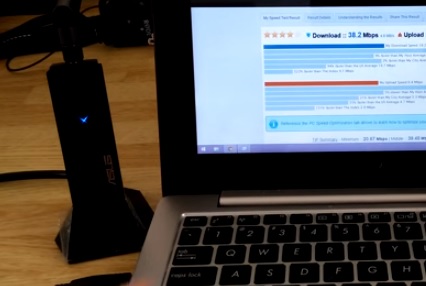 A cradle is included which extends the adapter if needed to get the best signal.


…….
Alfa Long-Range Dual-Band AC1200 Wireless USB 3.0 Wi-Fi Adapter w/2x 5dBi External Antennas – 2.4GHz 300Mbps / 5Ghz 867Mbps – 802.11ac & A, B, G, N

The Alfa AWUS036AC has dual antennas for better range.

It is also a dual band adapter and transfers data at 300 Mbps over Wireless-N and 867 Mbps over Wireless-AC.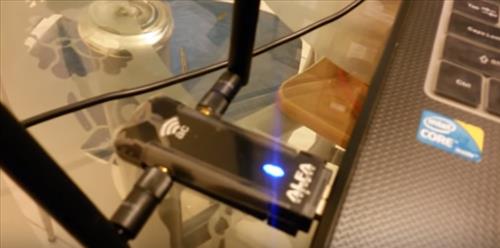 Alfa includes a cradle which is a USB extender to move the dongle around for the best signal.


…….
D-Link Systems AC1900 Ultra Wi-Fi USB 3.0 Adapter (DWA-192)

This Wireless-AC USB adapter from D-Link is definitely a different style from the normal USB dongles.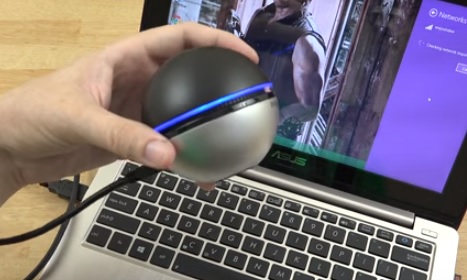 It has speeds of 1300Mbps on 5GHz and 600Mbps on 2.4GHz


Summary
When buying a 802.11ac WiFi adapter be sure your router is also 802.11ac compatible. If you have a new router it likely is while anything older than three years most liley will only work with Wireless-N.

Also be sure the USB adapter is compatible with the operating system you are running.

As always be sure to read the reviews on Amazon or elsewhere to be sure it fits your setup.